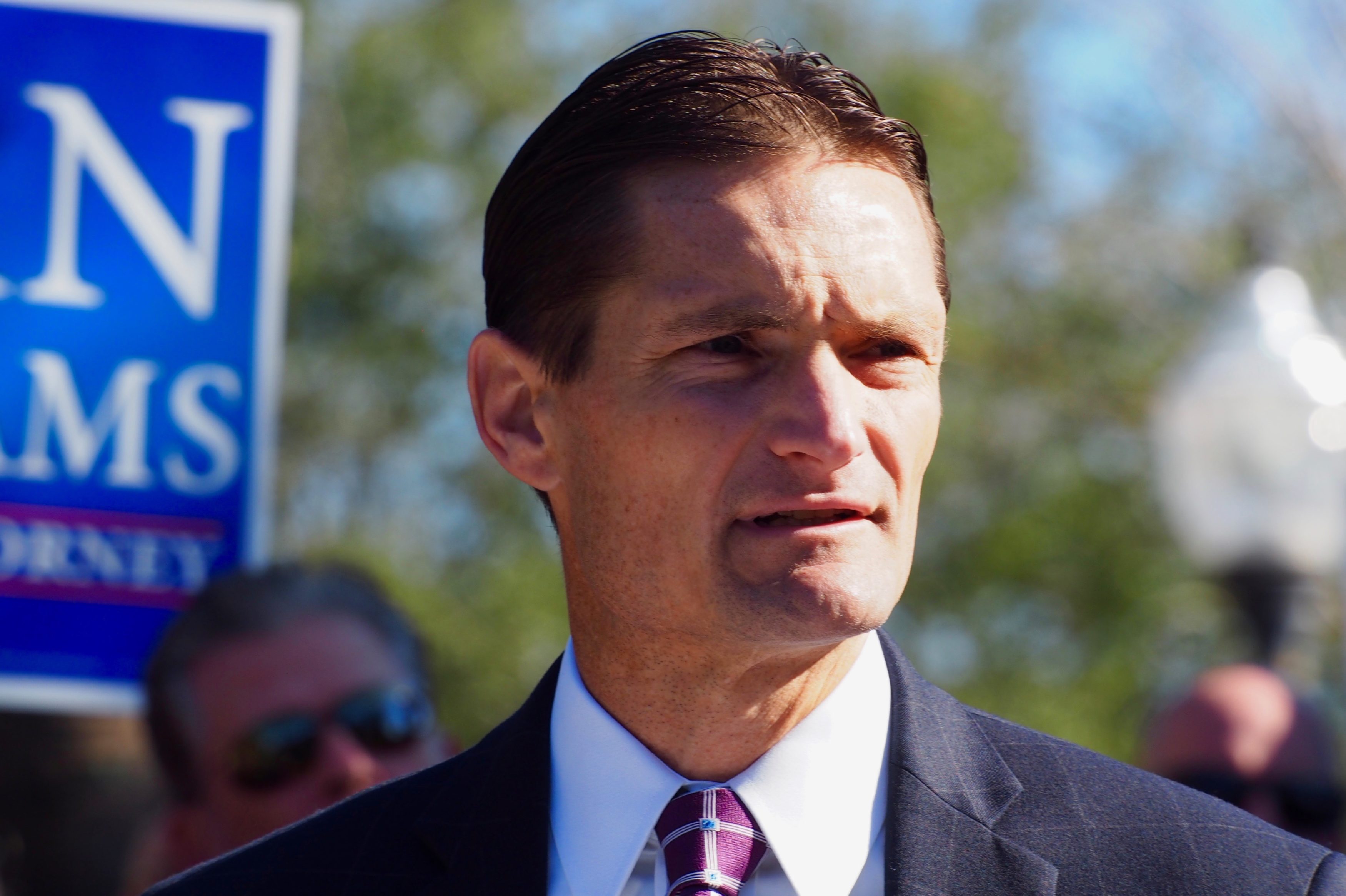 Incumbent Aramis Ayala still has not said she will seek re-election.
Democrat Ryan Williams raised another $16,000 in April in his quest to be elected State Attorney for Florida's 9th Judicial Circuit covering Orange and Osceola counties.
Williams has emerged as not just the leading candidate but so far the only viable candidate for the 2020 JC 9 state attorney election. The target of his quest, State Attorney Aramis Ayala, elected in an upset victory while running on a criminal justice reform platform in 2016, still has not filed for re-election or even signaled her intention to seek a second term.
So far, Williams, of Winter Garden, has raised $68,202 in three months for his campaign. On May 1, he had about $58,000 of that in the bank, according to reports filed with the Florida Division of Elections.
Ayala, also a Democrat, became almost instantly controversial early in her tenure after her justice reform platform was revealed, in early 2017, to include a ban on death penalty prosecutions. That policy was short-lived because she lost a court battle with then-Gov. Rick Scott over her authority to impose such an edict.
However, her policy led to a break with Williams, who had been a hold-over, veteran assistant state attorney there. He left in protest of her policy to take a like job at Florida's 5th Judicial Circuit. He was the only prosecutor who asked to be transferred from her team, to the circuit and he went to the circuit which wound up being assigned the couple dozen Orange and Osceola counties capital murder cases that Scott stripped from Ayala. Williams then filed to run intending to replace her as state attorney.
April was the third consecutive month Williams attracted more than $10,000 in campaign contributions.
"So, far we are on track with our fundraising goals," Williams stated in a news release "What we have been seeking, and what we have been seeing, is a steady and progressive fundraising campaign month by month that will lead us into the summer. To me, that's indicative of growing, local support within the 9th Judicial Circuit for our campaign"
In March, 2017, Republican Kevin Morenski, a criminal defense and family law attorney in Orlando, filed to run. However Morenski's campaign has been pretty dormant, save a couple of small loans he has made to it to pay ongoing fees.
Most of the money Williams raised in April came from lawyers and law firms, plus $4,000 from various real estate development interests, $1,000 from former Orange County Democratic Chair Doug Head and $1,000 from the Fraternal Order of Police, which endorsed him.