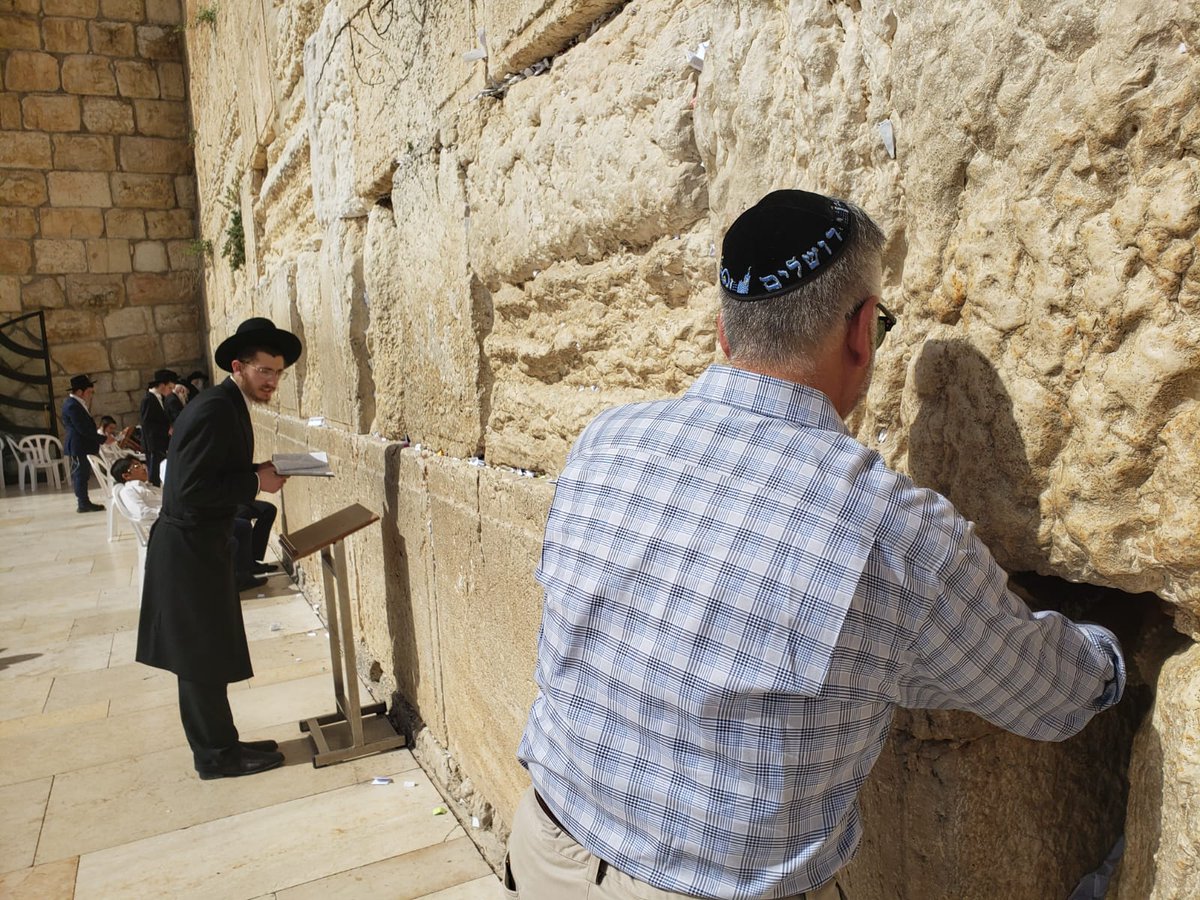 Kriseman returned just last week.
As Gov. Ron DeSantis prepares to head to Israel this weekend for a business development mission, St. Petersburg Rick Kriseman has some advice.
"I wish him safe travels. It's a long way to get there and adjusting to the seven hour difference is very challenging," Kriseman said. "I would encourage him to also try and make sure he gives himself an opportunity to hear different opinions and different voices so he's getting as many perspectives as possible."
Kriseman returned last week from his own trip to Israel with a national delegation of four other Mayors. That trip, organized by the American Jewish Community, was geared to further U.S.-Israel relations at the municipal level.
The group visited Tel Aviv, Jerusalem, Haifa, the Lebanese border and the West Bank and met with a wide range of elected officials, leaders in the booming Israeli tech industry and members of the Palestinian Authority.
"It was a very intensive and meaty schedule they had there. They went out of their way to make sure we weren't getting a one sided opinion," Kriseman said of his trip.
Israeli trips can be dicey for elected officials. Israel is one of the United States' biggest allies, but critics of the Palestinian conflict are aplenty. Kriseman said the trip was an important educational opportunity to "distinguish between what is perception and what is reality."
"It's not just pro-Israel or pro-Palestine," he said. "I'm not sure that you have to be that way. That's part of the challenge."
Kriseman took away several lessons from his trip. Israel's start-up and tech scene is one of the biggest in the world. Of all the cities he visited on his trip, the first time the Jewish Mayor has been there in 42 years, Kriseman said Tel Aviv had the most similarities with St. Pete.
"It's a coastal community, it is a young community with a lot of millennials very similar to what you see in St. Pete," Kriseman said. "They place emphasis on health and being healthy as we do. I saw people riding their bikes and there were a lot of bike trails and fitness stations and a great deal of emphasis put on complete streets and walkability, much like our city."
Kriseman, who said he took meticulous notes on economic development strategies and other methods in Israeli government, said Tel Aviv has created a welcoming climate for start-ups and tech businesses through a strategy similar to St. Pete's Grow Smarter Strategy that focuses on key sectors, including technology.

He didn't come home with any specific new plans, but Kriseman said the trip was an opportunity to develop allies in other mayors.
"I look at every opportunity to get to know my colleagues as other Mayors to develop relationships with someone I can turn to to say, 'have you ever been through something like this, what are some ways to handle it,'" Kriseman said. "It's really a brotherhood and sisterhood of Mayors."
DeSantis has a packed schedule for his trip with a delegation of about 90 elected officials, policy professionals and private citizens.
The group leaves Saturday and arrives in Tel Aviv Sunday. The trip includes a series of business meetings with Israeli companies, innovation experts and Israeli Prime Minister Benjamin Netanyahu.
The group leaves Jerusalem next Friday.