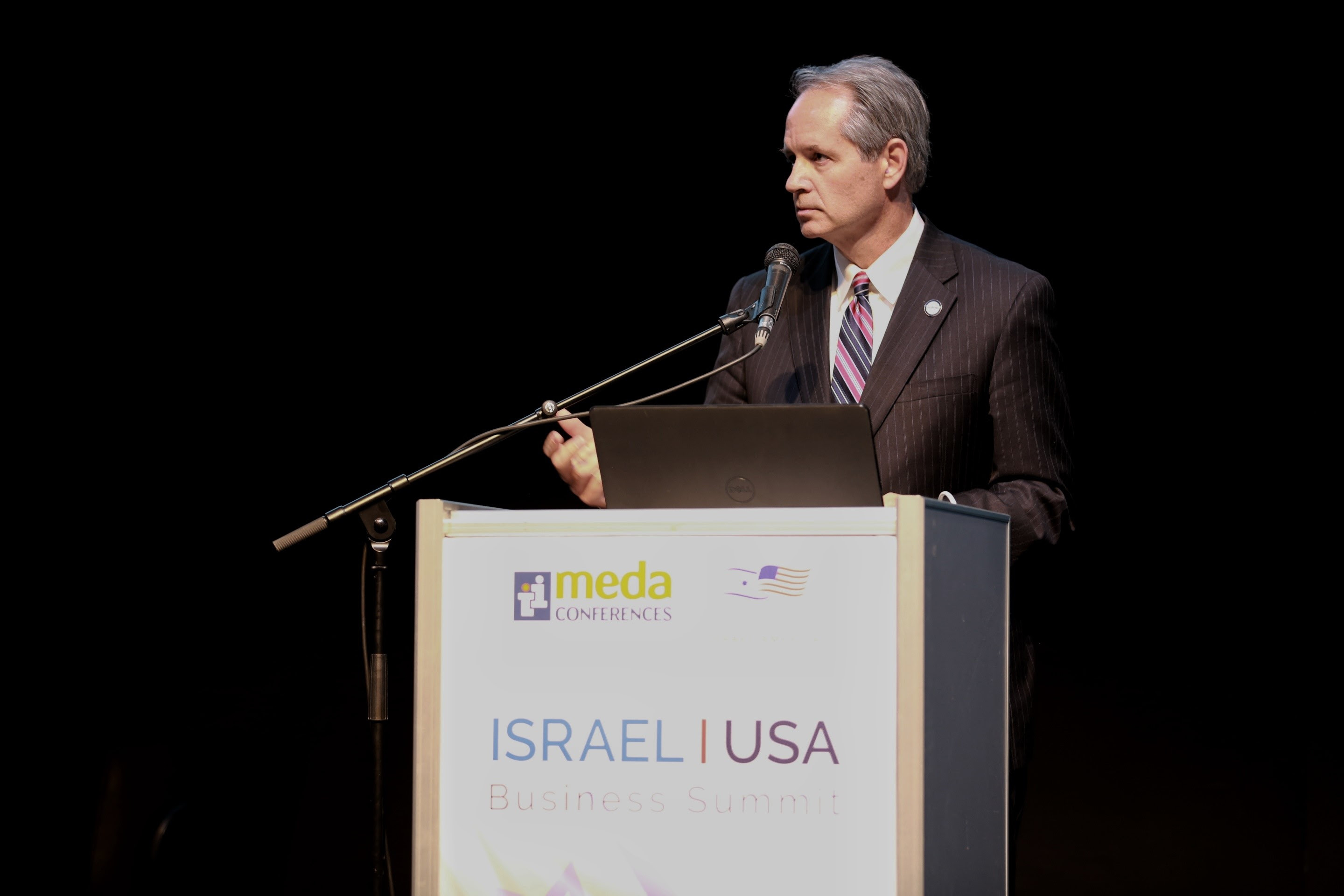 "Florida and Israel have a long history of strong cooperation in key economic sectors"
The Florida Chamber of Commerce announced Wednesday that it had signed onto a "Memorandum of Understanding" (MOU) alongside the Federation of Israeli Chambers of Commerce and the Israel-America Chamber of Commerce.
The MOU was signed in Israel during Gov. Ron DeSantis' business development trip. DeSantis joined Florida Chamber CEO Mark Wilson at the MOU signing ceremony.
"Florida and Israel have a long history of strong cooperation in key economic sectors, and by signing an MOU with our Israeli Chamber partners, small businesses in Florida and Israel stand to gain stronger economic benefits through strategic trade and investment partnerships," Wilson said.
The Florida Chamber noted that there was already significant trade between the Sunshine State and Israel and that trade is a vital part of the state economy, impacting 1 in 5 Florida jobs.
Current products Florida ships to Israel include airplane parts, machinery and medical devices, among other items.
"Israel and the United States, especially Florida, have a sound economic bond that we are working to strengthen even further while on this historic business development mission," DeSantis said in a news release.
"Whether it be increased investment between our two nations, more options for commercial flights for our residents, or the exchanging of innovative technological advancements, we are always looking for ways to build on our relationship."
Many of the products Florida ships to Israel come from small businesses, which make up more than 90 percent of the 58,000 Florida exporters.
"Small businesses in Florida and Israel share the same entrepreneurial spirit to think globally for growth," said Michael Myhre, CEO of the Florida Small Business Development Center Network.
"Forging strategic partnerships and relationships such as these will connect our global-minded entrepreneurs and innovators creating new opportunities for economic growth and prosperity for our small businesses."
The Florida Chamber Foundation's Chief Economist, Dr. Jerry Parrish, extolled the value of trade missions for Florida's future economy.
"Trade missions are effective investments in future trade and are an important way for Florida companies to develop relationships with prospective trade partners," said Dr. Jerry Parrish, Chief Economist at the Florida Chamber Foundation.
"Companies that want to expand their exports often find that investing in relationship building leads to more success in finding trading partners and markets."
Regarding flights between Florida and the Middle Eastern nation, the Florida Chamber says the three-per-week schedule in place at Miami International Airport have contributed to an estimated 40,000 to 60,000 Israelis visiting Florida annually.
The Florida Chamber said the MOU was preceded by meetings between their representatives and Israeli officials in Washington, D.C., as part of "World Trade Month."
During the trip, which saw Florida Chamber's International Program shuttle to the nation's capital to meet with members of Florida's Congressional Delegation, the team also sat down with Yifat Alon-Perel, Israel's Minister of Economic and Trade Affairs; Karina Rubinstein Director of Business Development in the Startup Division of the Israel Innovation Authority; and Josh Kram, Senior Director of Middle East Affairs at the U.S. Chamber of Commerce.