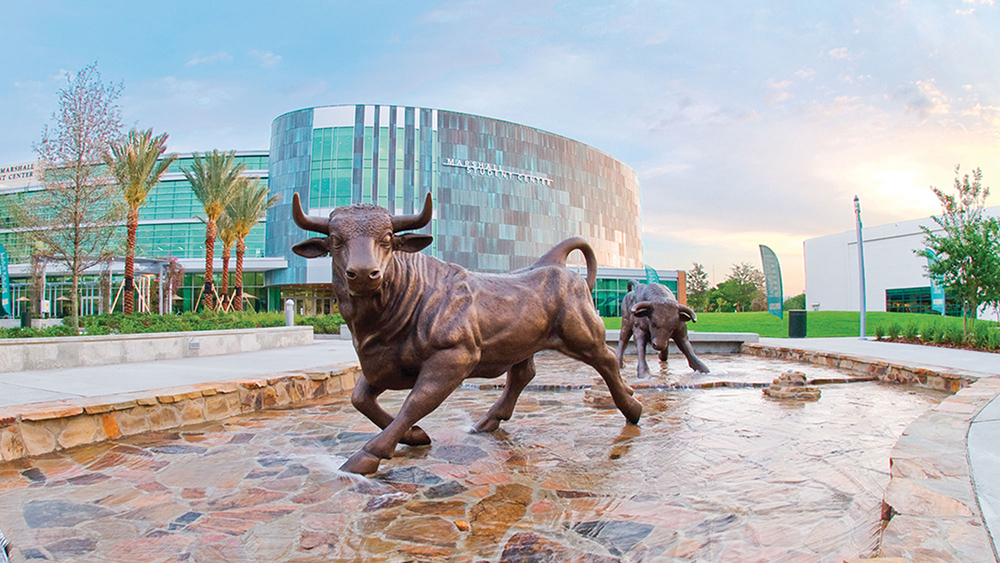 It's the seventh year in a row the school has landed in the top ten.
Once again, the University of South Florida is ranking among the world's top universities in inventing new technologies and objects patented in the U.S., according to a National Academy of Inventors and the Intellectual Property Owners Association report released Tuesday.
USF ranked seventh among American public universities and 16th worldwide in the number of new patents generated.
It's the seventh year in a row the school has landed in the top 10 on that list and puts USF in an elite class of 1,000 colleges and universities who seek patents from the U.S. Patent and Trademark Office.
USF received 96 patents in 2018, more than any other Florida university. Those patents spanned a wide array of technologies, including clean energy solutions, sustainable water technology, and nanoscale particles designed to improve drug delivery in patients suffering from central nervous system diseases.
"The University of South Florida is proud of the role we play in supporting innovation and invention," said USF System President Judy Genshaft. "As part of our mission as a Preeminent public research university, we have a responsibility to examine the most complex issues that impact our society and find novel, practical solutions. The ideas, technologies, and products being developed by our talented faculty and students each day make tangible impacts on the world around us."
Combined with the University of Florida and the University of Central Florida, the state universities secured 218 patents, more than schools located in North Carolina's Research Triangle.
Here are some of USF's 2018 patents:
Process for Converting Landfill Gas to High-Value Liquid Fuels
USF College of Engineering researchers have developed a process for converting the gas emitted from solid waste in municipal landfills to high-value liquid fuels — creating a cleaner, renewable energy source. When solid waste biodegrades, it produces a landfill gas composed of methane and carbon dioxide that can be used to generate fuels. USF inventors engineered a process to convert this gas into high-value liquid diesel and jet fuel. The technology is also applicable for use at wastewater treatment centers, agriculture farms and other facilities where anaerobic digestion will produce biogas.   
Manganese Ion Coated Nanoparticles for Delivery of Compositions into the Central Nervous System by Nasal Insufflation
USF researchers have developed a novel method that delivers genes or small interfering RNA into the brain by nasal insufflations using nanoparticles. A team of USF Morsani College of Medicine faculty developed new nanoparticles that can be safely delivered to the brain in a noninvasive manner for the treatment of Huntington's disease and other neurological disorders.
Electrospun Cactus Mucilage Nanofibers
The technology builds on what has for centuries been a folk practice in Mexico and Central America where contaminated water was boiled with the cactus mucilage to clear it of heavy metals and contaminants.
The engineers fabricated the inexpensive and sustainable cactus mucilage for use in cleaning oil spills from water, as well as purifying contaminated water.