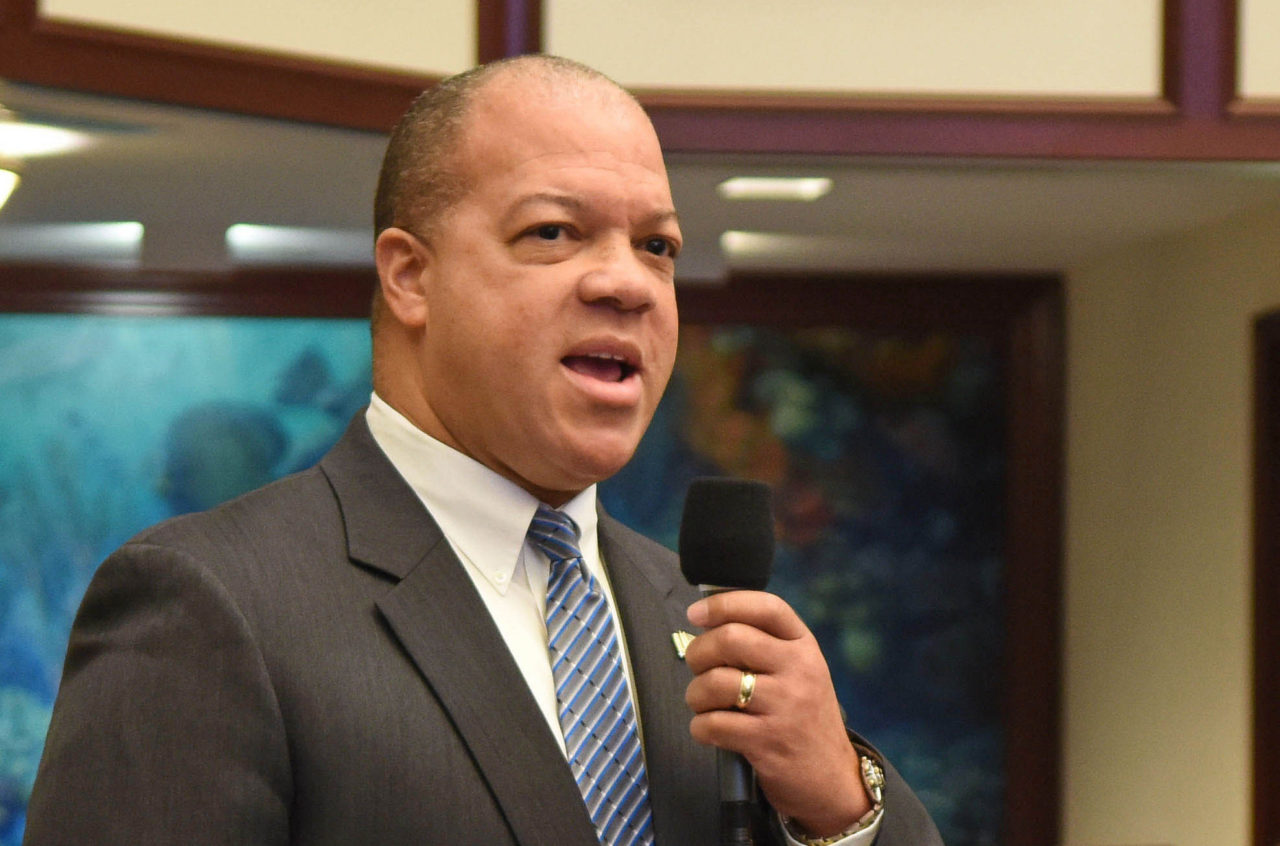 The lawmaker had chuckled at a suggestion of a new law allowing gays to be stoned.
After a week of public relations misery, state Rep. Mike Hill is ready to rally back home.
The embattled Pensacola Republican got caught on tape laughing off a suggestion that society start stoning gays again.
He has since issued a public apology, though that was mostly for not correcting a damning Bible verse a constituent cited.
Now, Hill's supporters have literally labeled him the victim and called for a "rally" outside the local newspaper.
"Tired of the fake news media sensationalism? Yes?" reads an Eventbrite announcement for a Mike Hill 'Rally for Support.' "Join us as we show support for their latest victim. We are tired of their propaganda."
The rally will be held at The Pensacola News Journal office on North Palafox Street in Pensacola, 4-5 p.m., Saturday, June 15, the announcement said.
The event is supposedly organized by "Supporters Of Rep. Mike Hill, Who Are Against Fake News." This is the first event the group announced on Eventbrite.
Hill has already personally promoted the event across multiple social media platforms.
The announcement prominently features a picture of News-Journal columnist Andy Marlette, who first reported on Hill's controversial remarks.
The comments in question came at a town hall event. A constituent incorrectly stated that 1 Corinthians in the Bible says "a man who has an affair with another man will be put to death."
"It says that in the Old Testament, too," Hill replied.
"Can you introduce legislation?" the constituent replied.
Hill and others laughed, then Hill said, "I wonder how that would go over?"
Leaders from both major political parties have since slammed Hill.
State Rep. Carlos Guillermo Smith, an Orlando Democrat who is openly gay, has called on Hill to resign. He scoffed at the announcement of a rally.
"Disgraced Rep. @MikeHillfl won't apologize or take responsibility for his disgusting behavior," Smith tweeted. "Now he's promoting a 'Rally for Support' outside the @pnj office he claims is 'fake news'.
"If you support your lawmaker laughing about the execution of gays, THIS IS THE EVENT FOR YOU!"
House Speaker José Oliva and Rules Chair Chris Sprowls issued a joint statement condemning Hill's response to the situation: "He owes his colleagues an apology and he owes the Republican caucus a better example of political courage."
Hill did apologize, but only for failing to note no such verse in 1 Corinthians exists. He did, however, add: "I believe that no matter one's race, sexual orientation, religious affiliation, economic status or otherwise, that all lives are created equal in the image of God."
Marlette has since nicknamed Hill "St. Snowflake."
"Not only has Mike Hill proven himself a devout practitioner of the 'culture of victimhood,' he's declared himself high priest of a 'cult of victimhood' as well, by duping a small, strange group of followers into actually parroting his claims of self-pity," Marlette wrote on Saturday.
Now that cult will gather at Marlette's place of work.