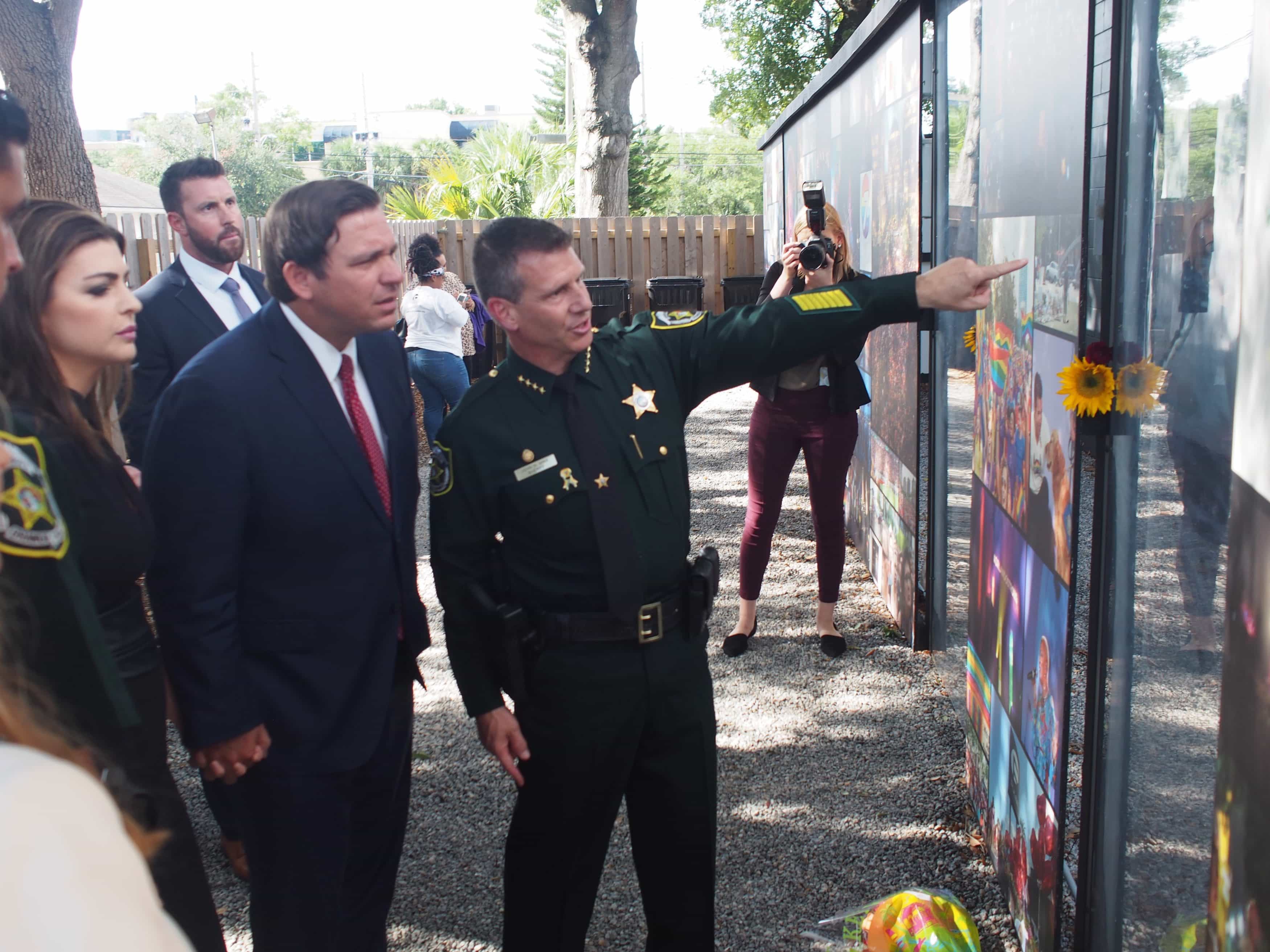 He did commit to study need for protections with state contractors.
Gov. Ron DeSantis said his administration won't discriminate based on sexual orientation or gender identity.
"I can tell you, my office, we do merit only," DeSantis said, "and I don't need a piece of paper to tell me to do that. It's in my best interest to do that."
The Republican Governor made the comments in Bonita Springs a day after visiting the Pulse Memorial on the third anniversary of a mass shooting in Orlando.
The Governor's Office this week dealt with some public outcry after initially releasing a proclamation remembering Pulse that failed to mention mostly LGBTQ people died in the attack on the gay club.
But DeSantis, pegging the oversight on an unnamed staffer, issued a corrected proclamation stating Florida "will not tolerate hatred toward the LGBTQ and Hispanic communities."
The Pulse attack occurred on Latin night, and most of the 49 killed in the attack were Hispanic.
Orlando lawmakers acknowledged the shift. State Rep. Carlos Guillermo Smith, an Orlando Democrat and out lawmaker, said the moment offered an opportunity to move Florida forward on stopping discrimination.
"If Gov. DeSantis is going to have a legacy on LGBTQ rights, it started just right now. It started here," Smith told the Orlando Sentinel.
Equality Florida since Pulse occurred has aggressively pushed for an executive order prohibiting workforce discrimination against LGBTQ Floridians.
Gov. Rick Scott never issued such an order. The Legislature this year took no action on multiple pieces of legislation offering workforce and other protections.
Some had hoped DeSantis might use the anniversary as a chance to issue an order.
The Governor stressed Thursday, however, that he doesn't see the need for an executive order prohibiting discrimination in his office.
But he said he was willing to explore the need when it came to state contracts to outside employers.
"I'll look at the contractors and see what the issue of that is," he said.
DeSantis did reiterate his support for budgeting $500,000 for a Pulse memorial. And he said it was important to visit the site on Wednesday so the loss does not get banished to history.
"We live in such a fast-paced society," he said, that "people forget about things when they happen.
" … I thought it was important to send the message we have not forgotten the damage, not just to the LGBT community but also to Orlando, Central Florida … You had a lot of people with a lot to offer our state. We've been robbed of that."