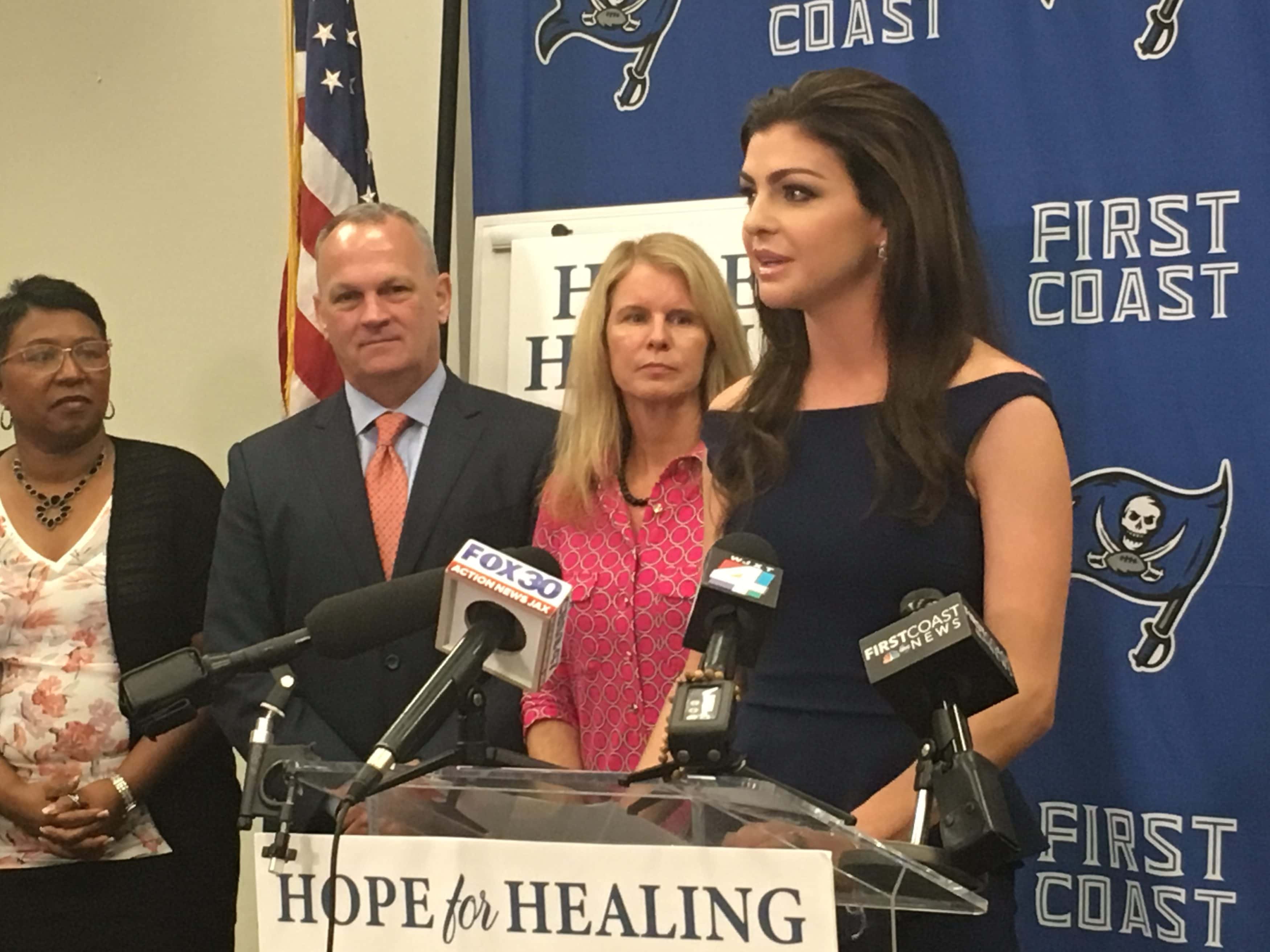 Districts will have to figure out how to fund this.
On Wednesday, the Florida Department of Education approved a rule mandating mental and emotional health education for middle and high school students.
Districts will be required to provide five hours of instruction in grades 6-12 "related to youth mental health awareness and assistance, including suicide prevention and the impacts of substance abuse."
That five hours, a new mandate, will run the gamut.
Among the topics:
"Recognition of signs and symptoms of mental health disorders; Prevention of mental health disorders; Mental health awareness and assistance; How to reduce the stigma around mental health disorders; Awareness of resources, including local school and community resources; The process for accessing treatment; Strategies to develop healthy coping techniques; Strategies to support a peer, friend, or family member with a mental health disorder; Prevention of suicide; Prevention of the abuse of and addiction to alcohol, nicotine, and drugs."
Districts will be required to submit implementation plans by Dec. 1, with an annual report in July detailing instructors and curriculum: a potentially onerous task for larger districts.
Chancellor Jacob Oliva noted the mental health assistance allocation approved by the Legislature would support the program, a $75 million price tag this upcoming fiscal year.
The program is an extension of current efforts, including having trained staffers at schools to look for warning signs that students will now also monitor.
Board member Ben Gibson expressed hope that these safeguards could "redirect people's lives."
First Lady Casey DeSantis and Education Commissioner Richard Corcoran introduced this then-proposed rule at a Jacksonville high school this week.
Mrs. DeSantis, who is making youth mental health and substance abuse abatement a cornerstone of her official role, called this then-proposed rule a "good first step among many."
"Shining a spotlight" on mental health and substance abuse will, DeSantis asserted, help to de-stigmatize the conditions.
Corcoran called it a "first step in mental health awareness." He likened it to CPR training, which could help students identify issues with their peers.
"It is going to be a lifesaver," Corcoran added.
Mrs. DeSantis, who entered politics after a career as one of the most recognizable faces in Jacksonville television, clearly sees the role of the First Lady as one that should be more than ceremonial. Every stakeholder lauded her activist role, both at Monday's media avail and during the board meeting.
Statistics she cited in Jacksonville illustrates the existential challenge for this emerging generation:
"Florida Youth Risk Behavior Survey data documents that in 2017, 28 percent of Florida high school students reported feeling sad or hopeless for two or more weeks in a row; 14 percent reported purposely hurting themselves without wanting to die; 14 percent reported having seriously considered attempting suicide; 11 percent reported having made a plan to commit suicide; and 8 percent reported a suicide attempt."