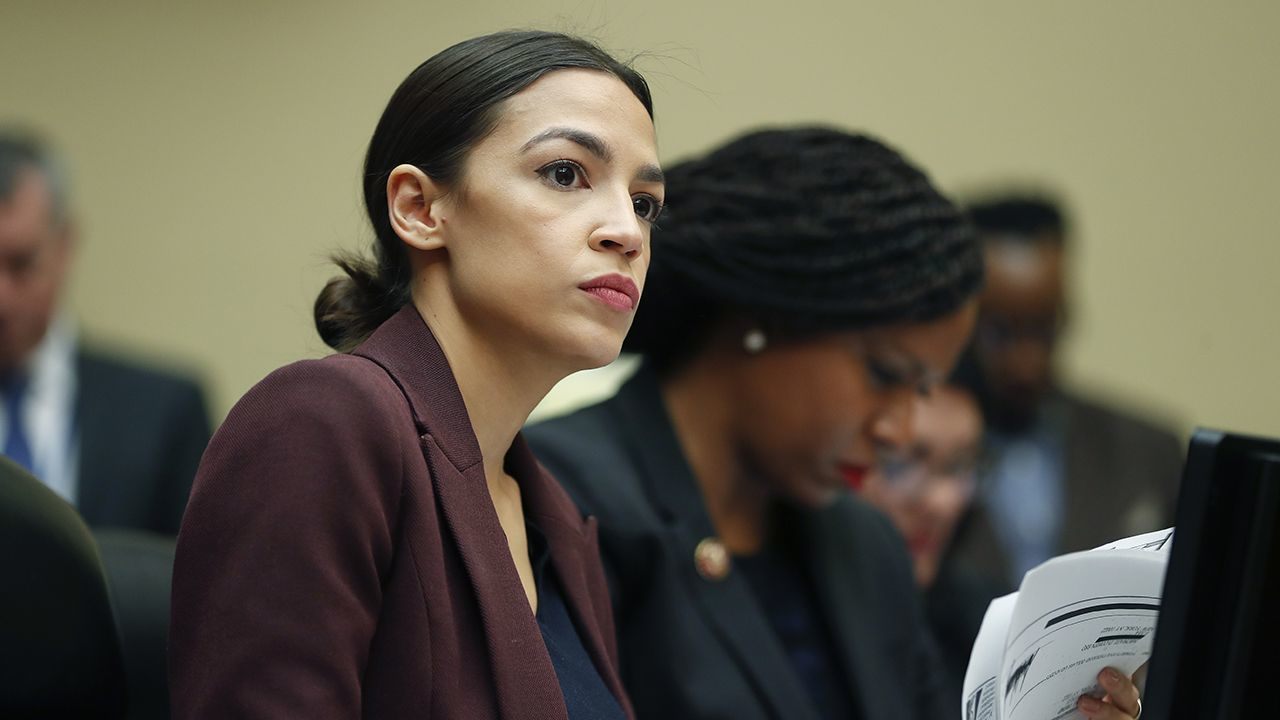 Ocasio-Cortez didn't guess 'everything is free.'
"Fake news" strikes again.
The Central Florida conservative political consulting firm Go Right Strategies sent an email Sunday night touting a completely made up article that jokingly claimed Democratic U.S. Rep. Alexandria Ocasio-Cortez appeared on "The Price is Right" in April and repeatedly guessed that everything was free.
"This Babylon Bee article is hilarious. But it also proves a great point – that Republicans are going to wipe out the Democrats because AOC and the 'Squad' are the new faces of the Democrat Party. Not only that, they are for socialism, which is not popular among swing voters. It is going to be yuge," wrote Go Right Strategies President Spence Rogers.
It's not clear whether Rogers realized the story he shared was satirical.
He might have, considering he called it hilarious.
Then again, he either might not have known or, worse, tried to disguise that it was satire, considering he referred to the post as an "article," which implies a certain level of factualness. 
Spencer did not respond to an email questioning whether he was aware the story he shared was satire. 
Nothing about the "article" was factual. 
The made-up story claims Ocasio-Cortez guessed that things like Italian leather handbags and a new BMW were free. It also said she also thought diamond earrings, a pair of jet skis and piles of cash were also free. 
The satirical post is a reference to Ocasio-Cortez's progressive political leanings that favor things like universal health care and free college tuition. Critics on the right frequently tag Ocasio-Cortez with the "socialist" label and accuse the freshman Congresswoman for wanting to hand out freebies.  
Ocasio-Cortez did not guess items were free on "The Price is Right." In fact, she's never even appeared on the daytime game show.
The photo attached to the story shows Ocasio-Cortez with the iconic Price is Right name tag displaying "AOC" in front of the price display showing the word "free." The photo is not real. 
The Babylon Bee story contains a disclaimer at the top indicating its story was debunked by the fact-checking site Snopes and that "after reviewing the evidence" they decided to retract it. Despite that disclaimer, the entire story still appears below the disclaimer. 
In its "about us" section, the site takes credit as a satire site that writes "about Christian stuff, political stuff, and everyday life." 
Other satires on the site include references to people playing the race card, an overly politically correct society and women's propensity to be too cold. 
Spencer's email comes as Ocasio-Cortez and three other progressive women in Congress have become the target of right-wing ire after President Donald Trump tweeted the four could go back to where they came from if they didn't like the United States. Ocasio-Cortez and two of the four women are from the United States. The fourth, Rep. Ilhan Omar, was born in Somalia, but sought refugee status in the U.S. as a child. She's been a naturalized U.S. citizen since she was 17. 
Rogers frequently retweets Trump including the President's defense of the tweets many criticized as racist.
Those Tweets were NOT Racist. I don't have a Racist bone in my body! The so-called vote to be taken is a Democrat con game. Republicans should not show "weakness" and fall into their trap. This should be a vote on the filthy language, statements and lies told by the Democrat…..

— Donald J. Trump (@realDonaldTrump) July 16, 2019
In his own tweet last week, Spencers called Ocasio-Cortez and Omar "morons" and said conservative candidates "can do no wrong" by connecting their Democratic opponents to the two women. 
Your campaign can do no wrong by connecting your Democrat opponent to these two morons.https://t.co/SeqaYJyYvH

— Spence Rogers 🇺🇸🐘💥🔥👍💯 (@SpenceRogers) July 15, 2019
In another move spreading potential misinformation, Spencer shared a clip of Trump speaking to reporters mentioning unsubstantiated claims that Omar married her brother. 
President Trump on Rep. Ilhan Omar (D-MN): "There's a lot of talk about the fact that she was married to her brother. I know nothing about it." pic.twitter.com/WH85FLw5Yk

— Kyle Morris (@RealKyleMorris) July 17, 2019