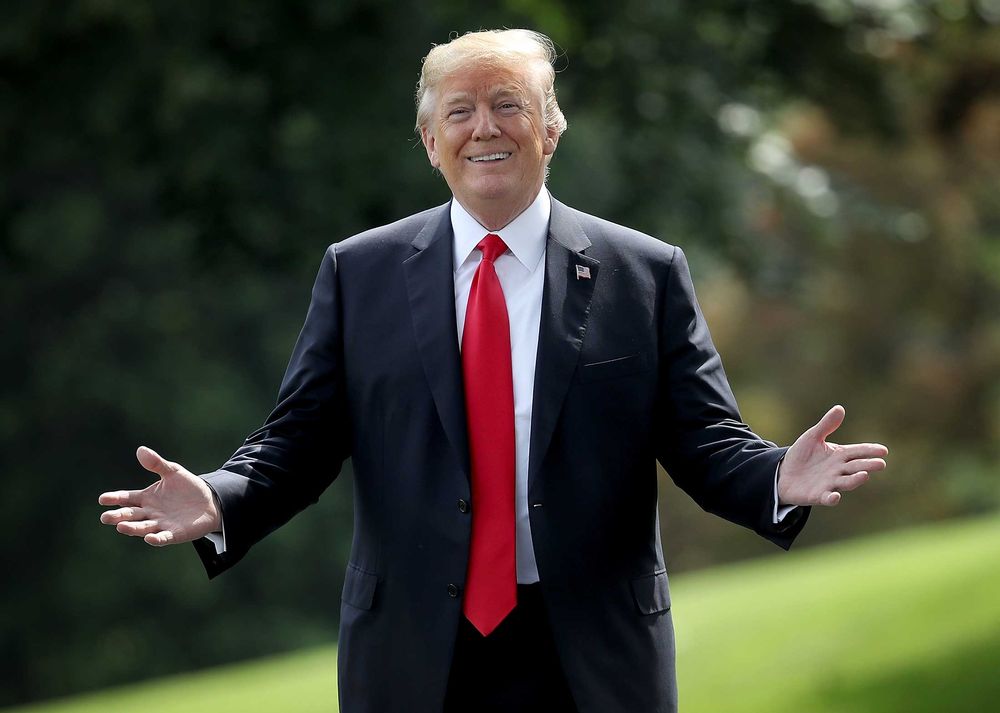 The selection process has been narrowed down to a "final few choices."
With the U.S. set to play host for next year's G7 meeting of world leaders, the Donald Trump administration is considering using Trump National Doral to host the event.
That's according to a report from Jonathan Swan of Axios.
The selection process has been narrowed down to a "final few choices," according to Swan. Among those choices is the Miami gold club owned by the President.
As President, Trump has utilized his properties in an unprecedented manner. While Trump resigned from the Trump Organization prior to being inaugurated, his family still controls the trust containing those holdings.
The President remains the sole beneficiary.
Legal experts say any money made by those properties still directly trickles to Trump's family and, ultimately, himself.
The arrangement has sparked lawsuits against Trump for violating the Constitution's emoluments clause. That section bars a President from accepting gifts from foreign officials. By using his property to generate revenue from foreign leaders, Trump's critics argue, he's receiving a sort of gift, tied directly to his position as the President.
A federal appeals court dismissed one of those lawsuits in early July. Another suit remains pending.
Trump has hosted leaders before at his Mar-a-Lago resort in Palm Beach. And the Trump Hotel in Washington, D.C. has attracted much attention from foreign diplomats.
It's unclear when a final site will be selected by the Trump administration. The G7 countries consist of Canada, France, Germany, Italy, Japan, the United Kingdom and the United States. Representatives from the European Union also typically attend.
The summit is usually held in late Spring or early Summer.