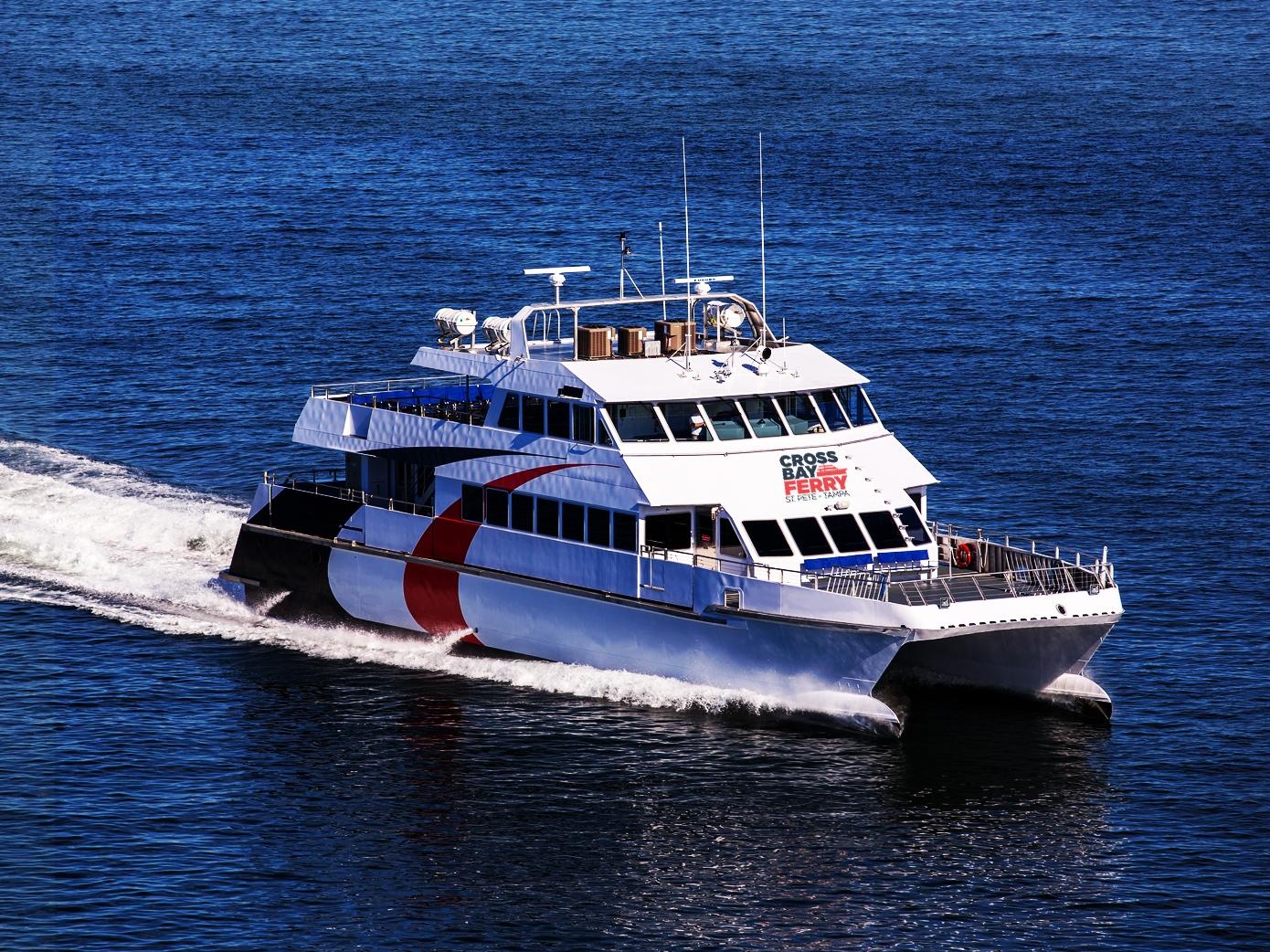 Four local governments would chip in about $150,000 each.
St. Petersburg's City Council will vote Thursday on an interlocal agreement paving the way for another two seasons of ferry service between downtown St. Pete and downtown Tampa.
The Council is expected to approve an agreement with the city of Tampa and Hillsborough and Pinellas County commissions to split four-ways the nearly $600,000 government subsidy for six-month service.
The city would put forth $50,000 from its existing general fund to be shifted into the city's transportation and parking management department for part of its nearly $150,000 share. The remaining $99,000 would be included in the 2020 fiscal year budget. 
The interlocal agreement would cover two seasons of service running from November 1 through April 30 for the next two years. 
St. Pete City Council approved last year a contract with HMS Ferries to manage and operate the Cross Bay Ferry for up to three seasons. Season one concluded earlier this year after serving 52,000 passengers.
The interlocal agreement also includes a revenue sharing provision. The city of St. Pete would receive half of any revenue exceeding $400,000 and split that revenue equally with Pinellas and Hillsborough and the city of Tampa.
However, revenues in the most recent season did not reach the $400,000 threshold and the city does not expect the next to seasons to reach it either, meaning it's unlikely the local governments would recoup any funds.
The Cross Bay Ferry runs limited weekday commuter service with more frequent weekend and evening service between the two cities. 
Plans are underway in Hillsborough County to establish permanent service and also add connections to south Hillsborough County and the Westshore business district, in addition to downtown Tampa. 
Hillsborough County Commission earlier this month voted to shift planning for that project to the Hillsborough Area Regional Transit Authority. 
Pinellas County Commission has already approved the interlocal agreement, contingent on approval from the other three local governments. Hillsborough County is expected to take up the issue Aug. 21.
Tampa City Council is scheduled to consider the agreement Aug. 22.