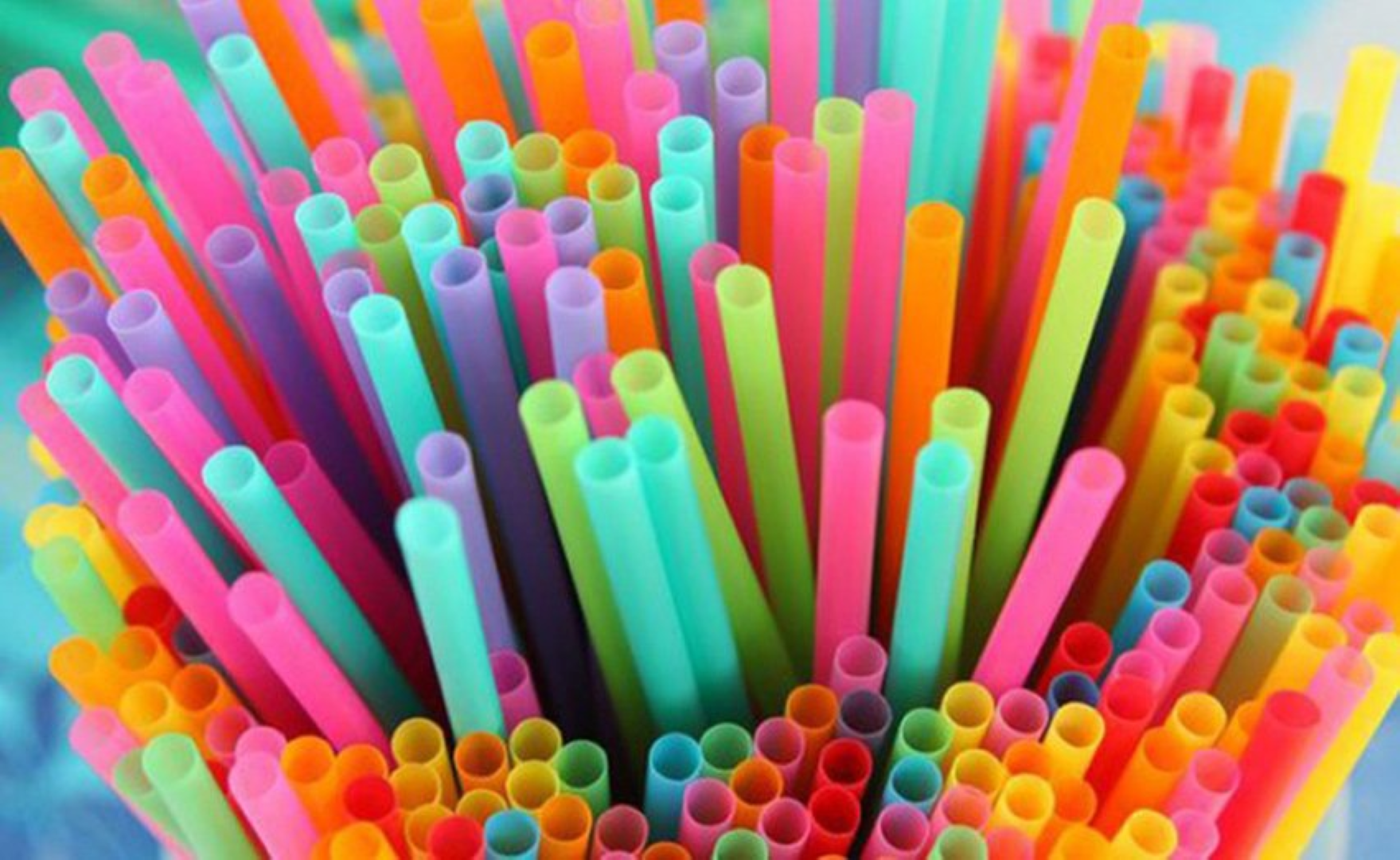 It's about sustainability.
Customers in Sarasota wanting single-use plastic straws on city-owned property now will have to specially request them.
That includes, for example, sidewalk cafés on city property or city-sanctioned special events.
The Sarasota City Commission on Monday voted unanimously in favor of the upon-request policy for plastic drinking straws and an outright ban on polystyrene, also known as Styrofoam.
The ordinance takes effect immediately on city-owned property and rights-of-way. However, it does not begin until Jan. 1, 2020, for sidewalk cafes and August 2020 for events. It also kicks in whenever a lease agreement is renewed, for those with lease agreements with the city.
"It is trying to focus on and limit and really focus our education and policies on discouraging single-use plastics items in general, not just to replace a single-use plastic straw with a single-use paper straw," said Sarasota Sustainability Manager Stevie Freeman-Montes during July's city commission meeting.
"We're just trying to get a lot of effort and policy on reducing single-use items no matter what material they're made out of, so really that's been the focus of this."
Freeman-Montes said the upon-request policy is based on feedback from residents with special needs.
Exceptions include prepackaged food; city contracts, leases or agreements entered before the ordinance would take effect; gatherings of less than 50 people in city parks; expanded polystyrene products used as protective packing in shipping; if necessary to use single-use straws or polystyrene in an emergency.
"This is a small piece of the puzzle to impact the plastic pollution issue," Freeman-Montes said on July 15. "We know that it's not going to be the largest impact item, but we also know that it's a start."
Depending on the city or county, one reason some businesses may not support plastic-straw regulation is the higher cost of providing environmentally-friendly straws.
A 2015 study by the National Center for Ecological and Analysis Synthesis estimates 8 million metric tons of plastic waste ends up in oceans worldwide each year. In 2017, the city commission said crews collected more than 45 million tons of waste in Florida.
Plastics have been found in the digestive system of fish and marine life. Plastic straws also take thousands of years to break down.
Tens of millions of people have seen the YouTube video of a straw pulled from the nose of a sea turtle. The video has more than 37 million views as of Tuesday morning.
Sarasota joins several other cities with bans or limits on plastic straws, including St. Petersburg, Fort Myers Beach, Sanibel, and Miami Beach.
St. Petersburg approved the ban of single-use plastic straws by food service establishments in December 2018. Even before the decision, many St. Petersburg restaurants and establishments voluntarily did away with the plastic straws as part of the city's "No Straws St. Pete" campaign.
The city of St. Petersburg's ban takes full effect in 2020. Right now, St. Petersburg restaurants can only provide plastic straws to customers upon request.
In May, Gov. Ron DeSantis' vetoed a measure (HB 771), which sought to ban local municipalities (cities and counties) from banning plastic straws.
DeSantis' veto letter referenced Sanibel, Fort Myers Beach and Miami Beach ordinances prohibiting single-use plastics.
"These measures have not, as far as I can tell, frustrated any state policy or harmed the state's interests," DeSantis wrote. "In fact, the Florida Department of Environmental Protection has encouraged Florida residents, schools and businesses to reduce plastic straw use."
The veto marked DeSantis' first in office.
___
Mark Bergin is a freelance journalist. He's worked as a writer for 10News WTSP in St. Petersburg, Florida, and WBIR 10News in Knoxville, Tennessee. Bergin has covered the Tampa Bay Rays' stadium negotiations, the 2018 midterm elections, Tampa Bay's transportation issues and city/county government. You can follow his work on Facebook, Twitter, YouTube and Instagram. Reach him by email at [email protected]. Bergin is a graduate of the University of Missouri and grew up in the Chicago suburbs.