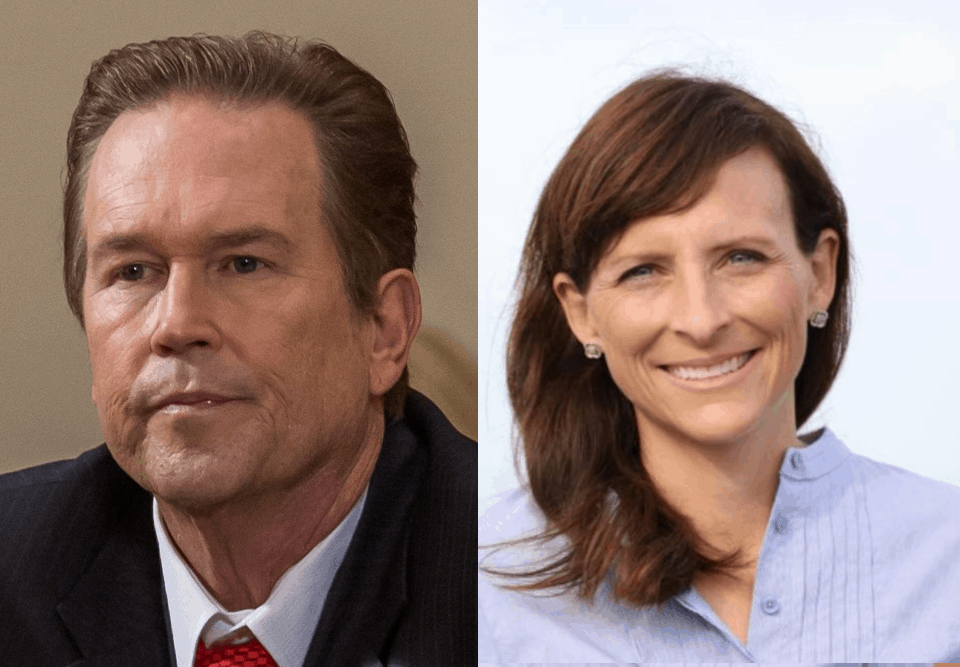 "Essential to safeguarding our most vulnerable wildlife."
Democratic Congressional candidate Margaret Good slammed plans by President Donald Trump's administration to gut the Endangered Species Act.
But that came a day after U.S. Rep. Vern Buchanan, the Republican that Good seeks to unseat, did the same.
Buchanan on Monday morning released a letter calling proposed rule changes "an assault against nature." Buchanan demanded Interior Secretary David Bernhardt and Commerce Secretary Wilbur Ross asking agencies reconsider changes.
"This landmark law has been essential to safeguarding our most vulnerable wildlife, which includes the American bald eagle, the California condor and the Florida manatee," Buchanan wrote.
"Since being enacted, the ESA has been so successful that 99 percent of the species placed under its purview have been saved from extinction."
Proposed changes include eliminating automatic protections for plants and animals, removing review requirements before oil and gas drilling in habitats with endangered species, and watering down requirements for delisting a species.
Environmental groups like EarthJustice have slammed the rollback in protections.
Buchanan asserted such shifts will hurt such beloved Florida fauna as the Florida Panther. That species is under review regarding its space on federal lists.
"If the Fish and Wildlife Service chooses to downgrade the panther from endangered to threatened, despite my strong opposition, it could be subject to this new rule and lose many of the vital protections it needs to survive," Buchanan wrote.
Now, it appears his Democratic challenger agrees.
Good on Tuesday released her own statement dissing the Trump administration.
"There are very few states where the endangered species act has had more impact than Florida," Good said. "Preserving our natural heritage is a key part of keeping our environment strong and preserving our tourism economy.
"Recent efforts to roll back decades-long and bi-partisan supported efforts are bad for our economy and our environment."
The campaign also pushed back a bit on Buchanan painting himself an environmental champion. The League of Conservation Voters gives Buchanan a lifetime score of just 22 percent.
Good suggested as a member of a Democratic majority in the House, she will prevent any watering down of the ESA.
"As a member of Congress, I'll fight for our endangered species, to protect our natural environment and water, and I will fight against oil drilling in the Gulf and Everglades," Good said.
Buchanan also has opposed offshore oil drilling.