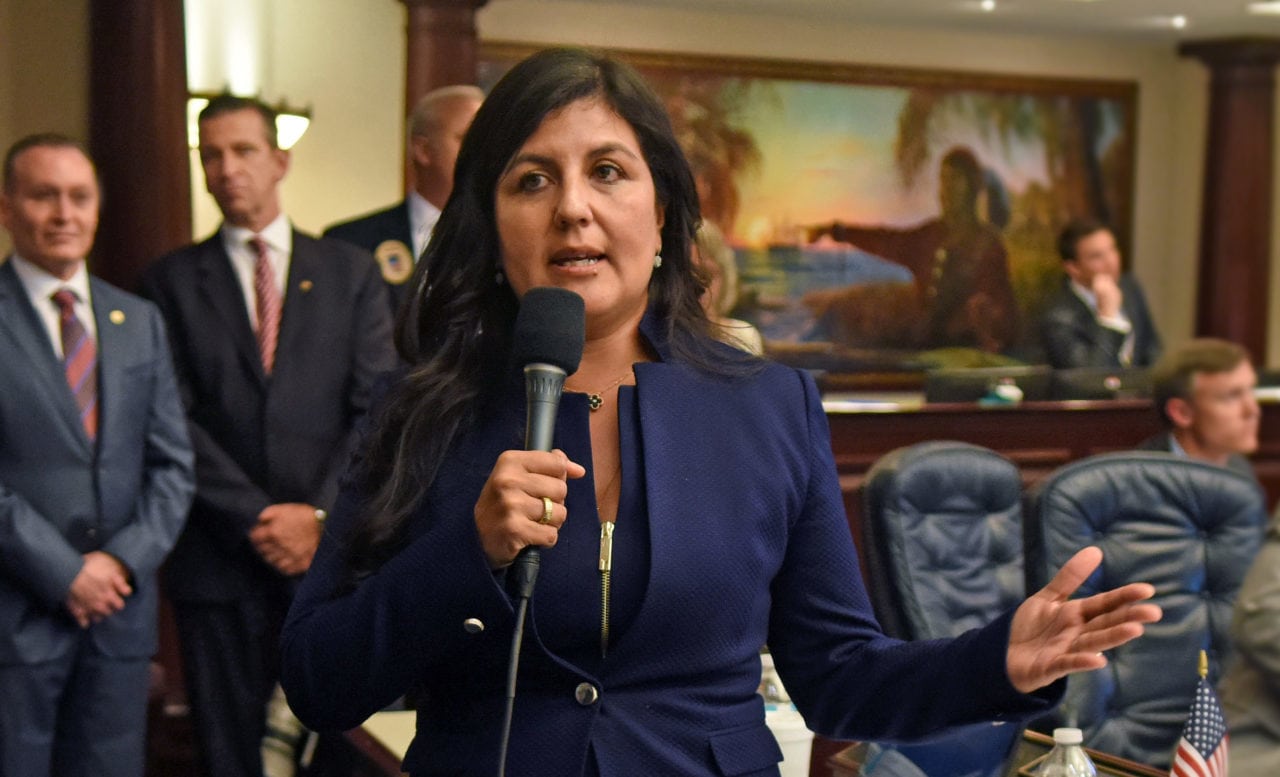 "LGBTQ Floridians need protection in housing, employment and public accommodations," Toledo said.
A trio of state lawmakers — Republican Reps. Jackie Toledo and Holly Raschein and Democratic Rep. Jennifer Webb — vowed a decisive effort in 2020 to pass LGBTQ workplace protections through the adoption of the Florida Competitive Workforce Act.
Toledo, from Tampa, again will be the prime sponsor on the bill that has been introduced but stymied each of the past several years. Raschein of Key West, chair of the Agriculture and Natural Resources Appropriations Subcommittee, and Webb, Florida's first openly lesbian lawmaker, again will be the lead co-sponsors.
"LGBTQ Floridians need protection in housing, employment, and public accommodations," Toledo stated in a news release from Equality Florida. "I'm honored to introduce this important legislation with a team of the most effective lawmakers in the process. Together we're going to make Florida more competitive for top talent and business. And we're going to ensure that no family is denied an opportunity because of who they are or who they love."
The effort and the makeup of the sponsors were heralded Wednesday by Equality Florida, the state's largest advocacy group for the gay community.
Democratic state Sen. Darryl Rouson of St. Petersburg will again lead efforts in the Florida Senate.
"This is the civil rights issue of our time," Rouson stated in the news release. "I'm excited to work with this team of dynamic State House leaders to ensure Florida recognizes the full equality of its citizens."
This past spring the latest iteration drew a bipartisan group of 56 House co-sponsors for HB 485 and a bipartisan group of 17 Senate co-sponsors for SB 430.
The growing legion of businesses and business groups organized under Florida Competes, faith-based organizations organized by Faith in Public Life, and other groups supporting the measure included numerous chambers of commerce, the Florida Restaurant and Lodging Association, Florida Realtors and scores of major businesses including Walt Disney Parks and Resorts, Wells Fargo, Winn-Dixie Stores, Darden Restaurants, AT&T, Carnival Cruise Line, CSX, and Marriott International.
Gov. Ron DeSantis expressed no support for the measure this spring. Neither bill was put up for a vote.
"This year we have some of the most powerful and effective representatives in the Florida House leading the charge," Equality Florida Deputy Director Stratton Pollitzer declared in the news release. "When our community is focused and united, we win. This is the year we can win comprehensive protections for our community in housing, employment, and public accommodations."

The measure would prohibit discrimination based on sexual orientation or gender identity in restaurants and hotels, housing, and employment practices.
"In 2013, I was the first Republican to pledge my full support for LGBTQ civil rights in Florida," Raschein said. "Last session fifteen of our Republican colleagues co-sponsored the Florida Competitive Workforce Act. I am hopeful 2020 is the year to get this done."
Added Webb: "We're walking into Session with 2020 vision. 2020 is the year we get this popular and common sense legislation across the finish line and move our state and our LGBTQ community forward."