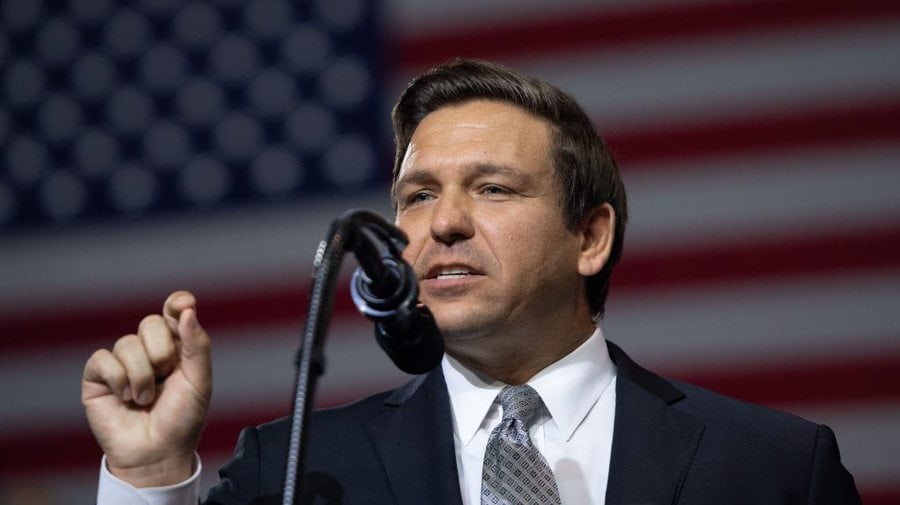 President made similar pre-landfall declaration for Puerto Rico.
Gov. Ron DeSantis has requested President Donald Trump declare a federal disaster before Hurricane Dorian makes landfall.
"With Hurricane Dorian strengthening, I have sent a letter to President Donald Trump requesting that he declare a pre-landfall disaster for all of Florida's 67 counties," DeSantis said.
"The trajectory of this storm remains uncertain, and this declaration will provide us with the necessary resources to ensure the state is fully prepared. I am confident the President will grant my request and show his full support for Florida."
The National Hurricane Center predicts hurricane-force winds to reach Florida's east coast before 8 a.m. Sunday.
DeSantis as Governor already declared a state of emergency on Thursday for all 67 counties in Florida.
A federal declaration will release important resources and assistance from the federal government and free up emergency protection funding. Notably, Trump issued an emergency declaration in advance of Dorian passing Puerto Rico following requests from Sens. Marco Rubio and Rick Scott.
Florida's Congressional Delegation has also unanimously requested a declaration ahead of the storm reaching the shore. All members of the Delegation signed onto a letter asking the action take place that references DeSantis' request.
"Florida is no stranger to major storms, especially within the last three years in which the state was hit by Hurricanes Michael, Irma, Hermine, and Matthew," the Congressional letter reads.
"As Floridians continue to rebuild their lives in the aftermath of these previous storms, federal resources are paramount to ensuring an effective response to Hurricane Dorian.
DeSantis stresses the strength of Dorian is expected to grow before the system strikes Florida.
"As a large Category 3, and possible Category 4 hurricane, the storm is expected to reach areas throughout the Florida Peninsula, as well as Northwest Florida," DeSantis wrote in his letter to the President.
"The rains accompanying this hurricane threaten to overwhelm counties along the Gulf Coast, which are already experiencing flooding prior to Hurricane Dorian's landfall."