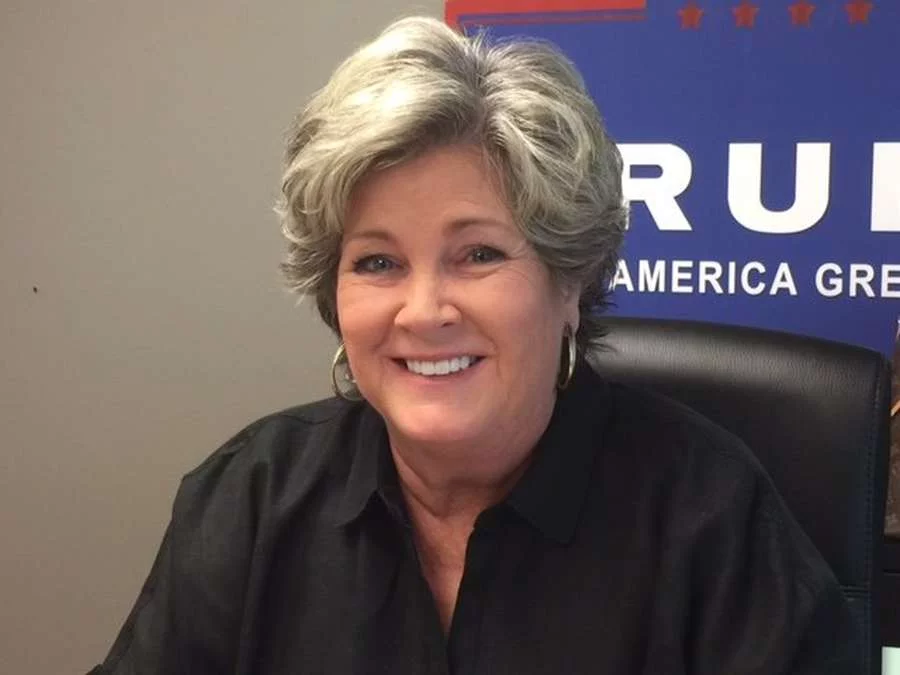 Wiles says the move is not a retirement, but a temporary break so she can focus on her health.
The political strategist behind Donald Trump's 2016 Florida win is leaving her position as a lobbyist at Ballard Partners.
Susie Wiles' exit, first reported by Florida Politics, stems from a health issue that began last fall. Wiles says the move is not a retirement but a temporary break so she can focus on her health.
"Due to a nagging health issue, it's time for me to focus on taking care of myself, so out of fairness to the firm and its clients, I have decided to separate from Ballard Partners," said Wiles. "And, though I strongly support the President's re-election, I will also not be active with the Trump campaign in an official position."
The seasoned Republican strategist shocked Florida political insiders when she chose to take a job with the Trump campaign rather than support the presidential bids of Florida natives Marco Rubio or Jeb Bush.
But Wiles has a knack for betting on the right horse.
She signed onto former Gov. Rick Scott's 2010 campaign when he was considered a longshot for the Republican nomination. With her help, he ended up defeating one-time favorite Bill McCollum by 3 percentage points in the Republican primary before moving on to defeat former CFO Alex Sink in the general.
Given her results, Scott praised the Trump campaign, which was itself considered a longshot, for bringing Wiles on board three years ago.
As the saying goes, "once is chance, twice is coincidence, but the third time is a pattern."
And it indeed became a pattern when Wiles came to Gov. Ron DeSantis' rescue after his general election campaign for Governor got off to a rocky start.
At the time of Wiles' hire, NBC News had him 5 points behind Democratic opponent Andrew Gillum; Quinnipiac had him down 9, and swing voters and women were breaking Gillum's way.

Nevertheless, DeSantis' emerged victorious in what was one of the closest gubernatorial elections in Florida history.
But there has been some controversy about her involvement with DeSantis' fundraising operation post-election.
As reported last week by the Tampa Bay Times, internal documents show lobbyists were expected to pay big bucks to get face-time with the new Governor soon after he was sworn in — as much as $25,000 for a 15 minute one-on-one meeting. Wiles acknowledged the hefty price tag.
"Is this the one that is $25k per?" she wrote in a February email referencing a golf fundraiser.
In addition to her campaign successes, Wiles has, from 2011 until now, worked as the managing partner of Ballard Partners' Jacksonville office.
The lobbying firm consistently tops all state firms in quarterly revenues — it pulled in as much as $6.3  million in fees during the second quarter of 2019.
Given her strong connection to Trump — an attribute she shares with firm founder Brian Ballard — Wiles has also lobbied on the federal level, most recently registering to lobby on behalf of The Pebble Partnership, a Vancouver-based mining outfit.
"I have had the privilege and good fortune to have spent the past nearly 10 years of my professional life working at Ballard Partners, an exceptional firm with a great leader and stellar professionals. I cannot begin to express my gratitude to all of them for all the successes we have achieved together, and for their friendship, which I will always cherish."