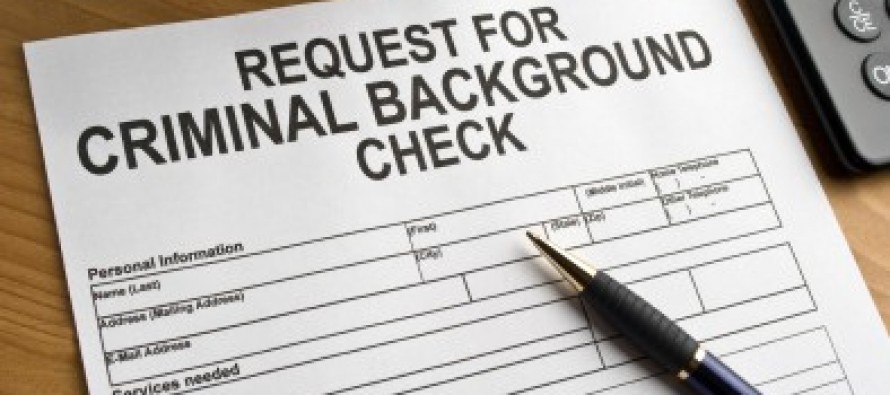 The new vetting process could include FDLE background checks and credit checks.
A deeper vetting of prospective agency heads may be in the works as state leaders select a new top financial regulator.
Nearly two months after Office of Financial Regulation Commissioner Ronald Rubin was fired following sexual-harassment accusations, Gov. Ron DeSantis and members of the Florida Cabinet are slated next week to discuss how they want to fill the position.
At the urging of Attorney General Ashley Moody's office, DeSantis and the Cabinet members — Moody, Agriculture Commissioner Nikki Fried and Chief Financial Officer Jimmy Patronis — will also discuss how to fill other positions they oversee and address the background examination process.
Erin Sumpter, Moody's chief Cabinet aide, said during a meeting Wednesday that the vetting process should include comprehensive Florida Department of Law Enforcement background checks and credit checks of job candidates shortlisted for interviews.
"We may want to have somebody from FDLE that handles that come to Cabinet to discuss or answer any questions," Sumpter said during a meeting of Cabinet aides. "Also, any forms that might need to be included at the front, because if there is a credit check or something, of course, that requires a signature. So, maybe having all that done at the application process, at the beginning, so that once the candidate pool has been narrowed, not having to go back to those folks and ask for forms to be signed."
The $166,000-a-year job of leading the Office of Financial Regulation had attracted seven applicants as of Wednesday morning, including Linda Charity, a two-time former interim commissioner of the office, and Bryan A. Schneider, who was secretary of the Illinois Department of Financial and Professional Regulation from 2015 until early this year.
Other applicants include: Kevin Rosen, of Boca Raton, whose resume said he is a senior manager of cyber risk services with Deloitte & Touche LLP; Mike Hogan, of Gainesville, who cited 20 years of experience as a community-bank chief financial officer and interim president and chief executive officer in a pair of bank start-ups; Russell Weigel, a securities lawyer from Coral Gables; Joseph Hudgins, a senior executive vice president and chief credit officer for First Florida Integrity Bank in Naples; and David Weintraub, a Plantation attorney who represents investors in cases against broker dealers and who since 2016 has chaired or co-chaired the Abuse, Neglect and Exploitation Committee of The Florida Bar's Elder Law Section.
The applicant list is expected to be shortened before interviews and background checks are undertaken.
Currently, applicants are first required to submit a resume and cover letter.
Before hiring Rubin early this year, DeSantis and the Cabinet interviewed two people for the Office of Financial Regulation job. The position opened last year when Commissioner Drew Breakspear resigned amid pressure from Patronis.
Patronis pointed to a "lack of cooperation, responsiveness, and communication" from Breakspear's office. Breakspear disputed the claims. Breakspear submitted his resignation on May 31, 2018 and was replaced by an interim commissioner until Rubin was hired in February.
Months later, Rubin refused to resign after an inspector general report outlined complaints from various office employees that bolstered a call by Patronis for Rubin to be fired.
Rubin served 57 days as the state's top financial regulator before he was suspended by Patronis. He was fired by DeSantis and the Cabinet on July 25.
Rubin has disputed the accusations. In a lawsuit filed against Tallahassee lobbyist and Patronis ally Paul Mitchell, Rubin has alleged he was a victim of "pay to play — or else" politics.
Patronis, who originally championed Rubin for the position, has defended the background check his office did on Rubin.
Patronis has said there were "10 different areas of scrutiny searched," which included Rubin's criminal background but excluded social-media screening.
At the end, Patronis said Rubin's credentials were "fitting for the job."
However, Patronis has said changes will be made.
"Only a damn fool won't change," Patronis said in June. "We will embrace the newest types of technology that, unfortunately, are part of the new world we live in, including looking at social media."
Questions about the state's background checks were raised after Bloomberg Law published a report detailing allegations of inappropriate behavior by Rubin toward female colleagues at prior jobs and inconsistencies in his self-reported employment history.