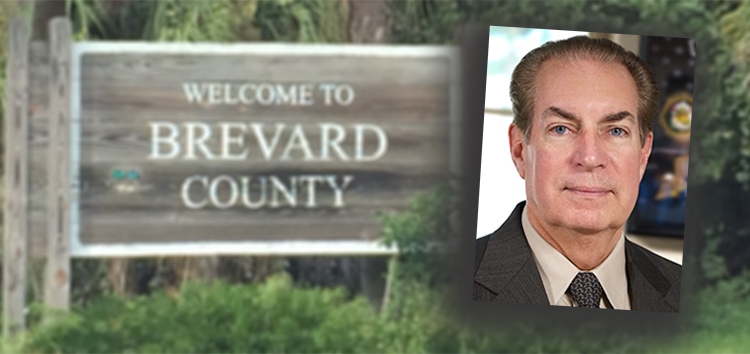 Members upset Wright threatened to excuse them for sharing public records
Wednesday afternoon's scheduled meeting of the Brevard County Legislative Delegation heated up well in advance when the chair, state Sen. Tom Wright, threatened to excuse other members from the meeting if they shared their delegation packets without his permission.
At least two of the other five members — they're all Republicans — expressed strong objections to Wright's edict, contending that the delegation packets are public record, he had no right to demand they not share them, nor the right to throw them out of the delegation's annual local Legislative Session preparation meeting.
"Hello trusted members;" a text from Wright began. "The Delegation Binder was provided in advance to delegation members as a courtesy to allow you time to prepare for our meeting on the 25th. Copies of these binders are not allowed, and anyone making copies without my express written permission will be excused from the delegation meeting. Thank You!"
Wright, of New Smyrna Beach, contended he does have the right to do so. He also argues the matter wasn't really about the packets so much as it was a dispute over one particular item, a proposed bill from state Rep. Thad Altman of Indialantic to change the charter of the Canaveral Port Authority, to require it to assist the space industry.
"I have run this by the President of the Senate [Bill Galvano], I have run this by House, our legal staff, I've run it by the majority leader, I've run it by the president-elect, and they're all saying, 'What you're doing is correct, sir. Stick to your guns," Wright said.
The meeting is set for 2 p.m. Wednesday at the Canaveral Port Authority's offices.
"The chairman sets the rules," Wright added.
The other members of the Brevard delegation are state Sen. Debbie Mayfield of Rockledge, Rene Plasencia of Orlando, Tyler Sirois of Merritt Island, and Randy Fine of south Brevard.
Wright contended he provided the packets to the members a full week in advance as a courtesy. He noted that last year, the packets were presented to members on the day of the meeting.
Wright said he did not see them as public records because no there were no public records requests made.
One member, however, was asked by the Florida Today newspaper for a copy and provided it, and Florida Today wrote about Altman's proposed bill. That triggered Wright's text and warning.
Wright said the problem was that Altman's bill was flawed and would not pass the Brevard Delegation as initially presented. Altman, he said, wanted to swap in a new version, but Wright said it was within the 48-hour window of the meeting, and so was too late. On Wednesday, Altman is expected to read his new version into the record without a vote, Wright said.
"I was giving them the courtesy of a heads-up and gave them the paperwork a week ahead of time so that they could prepare. So, I've learned a lesson that next year we won't give them the courtesy. We'll give it to them the day of the event," Wright said. "That'll solve that problem."