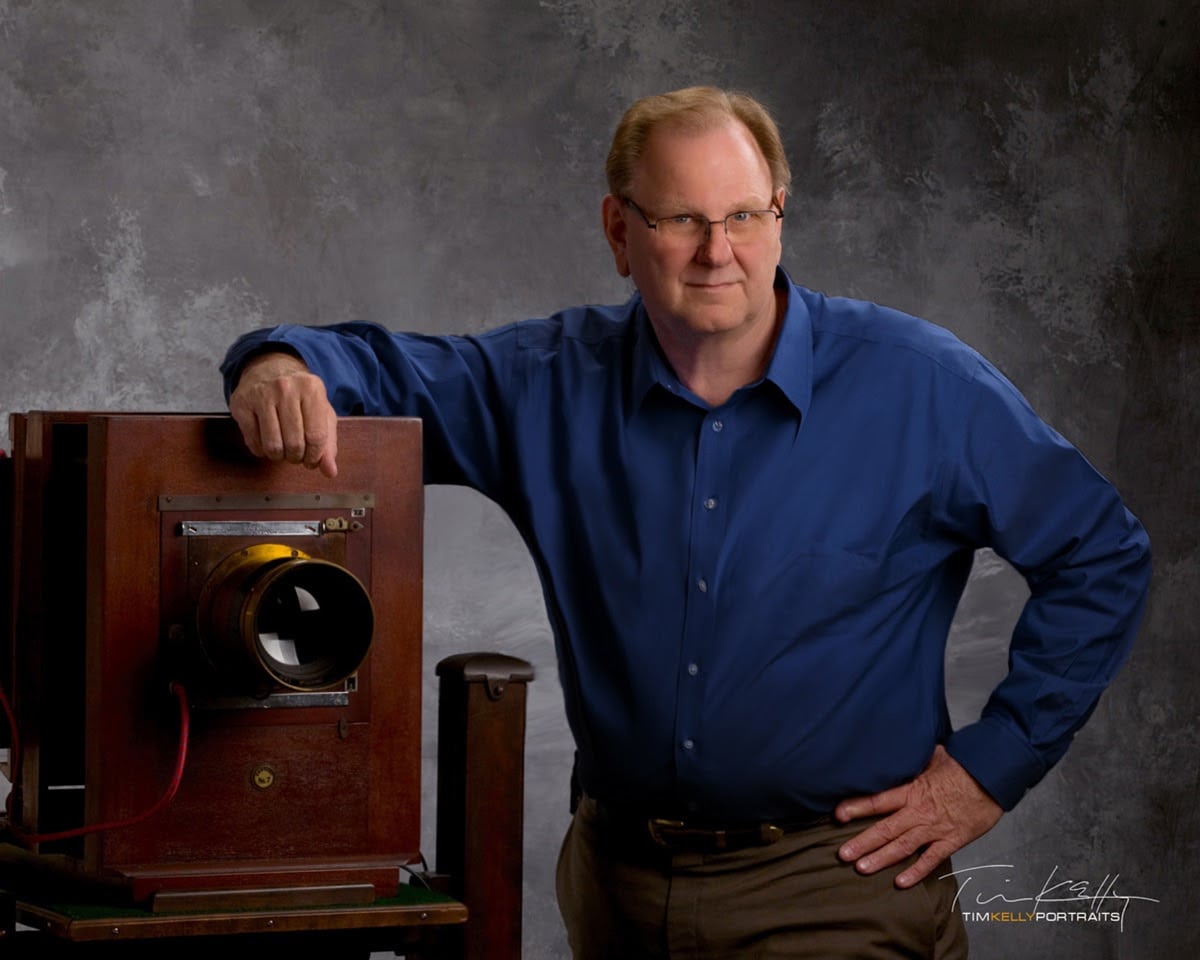 Father, grandfather, husband, brother, and U.S. Marine.
His family knew better than to try and solve the mystery of Benjamin Todd. How does one man do so many things so fully, marshaling both the tenacity of a former Marine and the exuberance of a child, with endless reservoirs of energy to fulfill an eclectic yet full approach to life?
They just enjoyed him, knowing their satisfaction was the ultimate end of much of what he did, and his highest aim.
Mr. Todd, who excelled at an astonishing number of avocations, especially those of involved family man and devoted friend, died Sept. 23, 2019. He was 70.
He was at once imposing and disarming, a 6-foot-4 lineman for General Telephone who set aside a room in his home for Disney memorabilia; a man who raced dragsters but would wait for hours to buy the latest iPhone or fad Christmas toy the moment they hit the stores, preferably at the head of the line. He talked expansively and at length to grocery store clerks, limo drivers or tour guides (especially tour guides), but seldom mentioned his military service or the rough patches in his childhood.
What mattered to him was what he could do for himself and others, whether through his ever-expanding hobbies, checking on a sick friend or fixing a sink.
His attention span focused like the flame on an acetylene torch, its molecules in constant motion, grasping new endeavors the way he grabbed his end of a heavy piece of furniture he was helping you move. He picked it up, and he had it. He didn't just fantasize about having a farm, he built one in rustic Brooksville, populating it with a horse named Apache and a couple of ponies, goats, pigs and chickens.
In the middle of the night, he once worked a Vaseline-coated arm inside a cow, the other hand holding the phone as a veterinarian helped him deliver a breeched calf.
A hobby building radio-controlled cars with his son grew into racing real ones at Sunshine Speedway. He started with his beloved black Thunderbird, outfitted with a 429ci V-8 and a deafening roar. He pushed the envelope further, to dragsters that could cover a quarter-mile in a half-dozen seconds; then to building and selling race car engines.
He didn't just take up photography, he embraced it for more than 40 years, becoming an award-winning photographer for the Tampa Bay Rowdies; for a time, he ran a studio out of former cigar factory on Armenia Avenue, all while working full-time and supporting a family.
Those same contrasts between movement and stability also described two of his marriages, to Robin Cain and Linda Todd for five years each. The matches ended less as former lovers than as friends. His 30-year marriage to Jan Jennings was the lasting love that he always wished for, and for the next 30 years, three sets of family members gathered for holiday dinners.
He enjoyed telling extremely bad knock-knock jokes or a grueling shaggy dog story, shrugging off the groans induced with a smile.
Benjamin William Todd was born April 27, 1949, in Columbia, S.C., the second of four siblings raised mostly by a single mother who had emigrated from Germany. Young Benjamin was legally blind, seeing only vague shapes until age 5, when multiple surgeries restored his eyesight.
His mother struggled to keep the family sheltered. The memory of struggle stayed with him, a kind of negative pole against which he repelled.
He joined the Marine Corps after high school during the Vietnam era, and was stationed in San Diego, where he did intelligence work. After the military, he became a lineman for General Telephone (now Verizon), climbing poles and installing telephones.
Telephone technology was making quantum leaps forward in the 1970s, with the dawn of the computerized telephone exchange and analog signals giving way to the much faster digital. Mr. Todd took every class GTE offered on computers and digital switches. He read textbooks at home by methodically working a piece of paper down each page, the result of a visual disability left over from childhood that allowed him to see only one line of text at a time.
He caught on so well, the company made him a point person in leading the transition one community at a time, both around the country and into Mexico.
That pattern repeated itself in work and play. Inevitably, Mr. Todd would pick up some new interest. The interest turned into a skill, and the skill paid off in unexpected ways. These included installing satellite dishes, leading to a side job installing all of the dishes of the Atlantis Paradise Island Resort in Nassau for its new owner, Donald Trump.
He once accompanied his daughter to a national cheerleading competition in Dallas, where a problem arose: Organizers had rented a large sightseeing bus, only to realize they had no one qualified to drive it. Mr. Todd, however, did happen to have a Class A commercial driver's license — of course, he did — the only kind that would permit hauling 58 passengers. He spent a weekend chauffeuring but added a tour stop to the Sixth Floor Museum at Dealey Plaza.
He maintained a focus throughout his adult life on enriching children, either his own or those displaced as he had once been. He took the kids monthly to Walt Disney World, where he held an annual pass. He never tired of the Hall of Presidents, arriving early to watch the a cappella Voices of Liberty in colonial dress singing America the Beautiful in honeyed tones. Each Christmas season he made a special point of catching the Voices in their Candlelight Processional at Epcot. He kept his eye out for worthy souvenirs to display in the Disney room at home, an increasingly difficult task in a when he already had so much, including celluloid from animated films autographed by the artists and a red Mickey Mouse phone.
He took the kids to the mall on Christmas Eve just to watch the craziness, checking out the Christmas lights on the way home. Even Santa Claus benefited from Mr. Todd's enthusiasm, getting an upgrade in recent years from Oreos by the fireplace to Laura Bush's Cowboy Cookies.
Mr. Todd retired 15 years ago from Verizon, as a vice-president of information technology. He took up drone photography after first getting a professional license from the Federal Aviation Administration. He was a longtime board member of the Tampa Bay Area Professional Photographers Association (TAPPA), serving as its president in 2013 and 2016.
Other commitments ran quieter and deeper. He completed "honey-do" list kept by Robin, his wife from the 1980s, feeding her cats when she was away or laying a new floor. He traveled to Texas a couple of times a year to check on a widow, fulfilling a promise he had made to his dying best friend, and did service work few people knew about as a 32nd-degree Mason and Shriner.
Sometimes, those kinds of favors came back to him in gifts. He sailed across the Atlantic on a Disney cruise ship in 2017 and wept when he got to England because, he said, he was standing on soil he never expected to see.
His energies turned toward spending more time with his children and grandchildren, commuting 75 minutes each way from Wesley Chapel to his daughter's Lutheran Church of the Cross in St. Petersburg. If given the chance to spend time with his grandchildren he'd choose it every time.
His health took an unexpected turn a year following complications from knee replacement surgery. Confined to a wheelchair, he worried about not being able to help a neighbor anymore who had late-stage cancer. His wife Jan took over those duties.
Family members and the chaplain joined hands and prayed for Mr. Todd, their circle including his Jan and his two-ex-wives, his children, his sisters and his beloved dog Sparky who refused to leave his side in hospice. His daughter Michelle was by his hospice bed Sept. 23 and spoke to the father who had drunk so deeply of life, savoring its joys and extending his last full measure of devotion.
She told him she loved him and kissed his lips. The breath he drew at that moment would be his last. Mr. Todd is survived by his wife, Jan (née Jennings); son, Scott Todd and his wife, Kristine; and daughter, Michelle Todd Schorsch and her husband, Peter; grandchildren Hope, Cole and Ella Joyce; sisters Debbie Hodges and her husband, Johnny, and Barbara Metz and her husband, Jim; and brother, Jimmie Todd and his wife, Bobbie. A funeral service will be held at 3 p.m. Oct. 12 at Lutheran Church of the Cross, 4545 Chancellor St. NE, St. Petersburg.