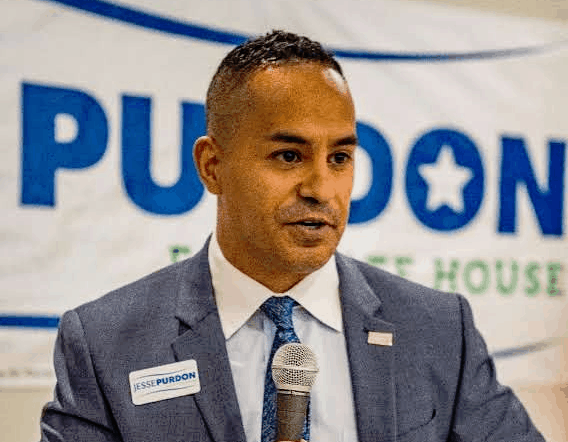 Florida Highway Patrol is commencing a traffic homicide investigation.
House District 76 candidate Jesse Purdon survived a fatal car crash this week. But the event will stay with him for a long time.
"Wednesday was the most traumatic experience of my life and the days that have followed absolutely without a doubt (are) my darkest," Purdon said in a statement to Florida Politics.
The crash claimed the life of 26-year-old Ana Maria Arce Valdes.
"My heart breaks for her, my devastation is nothing compared to loss of life, and I'm just trying to get through this as best I can," Purdon said. "I don't know how I carry this, but I'm trying and praying." Purdon's statement did not address his candidacy.
The Florida Highway Patrol cited Purdon for careless driving after his Jeep Wrangler struck a Lincoln Town Car driven by Valdes. She was taken to a hospital, where she died from her injuries.
Lt. Gregory Bueno, an FHP public information officer, said in the wake of Valdes' death the agency will begin a traffic homicide investigation.
An initial report said Valdes' car was stopped in the south lanes on Interstate-75 with its hazard lights on when Purdon's vehicle struck it from behind. That report said the vehicle was parked behind a disabled Nissan Versa driven by Yadira Sanchez, Valdes' fiancee, and that the crash pushed Valdes' car into Sanchez.
But through family, Sanchez has offered a differing account.
Daniela Anez, Sanchez's niece, said Sanchez's car was not hit. She also said Valdes and Sanchez were not stopped on the interstate, and that both vehicles were going about 45 miles per hour because the Versa could not travel any faster, which is why both vehicles had on their hazard lights.
FHP stressed that its account was an initial report and that an in-depth investigation is still underway.
Purdon, a former congressional staffer, is one of three Republicans running to succeed term-limited state Rep. Ray Rodrigues of Estero.
Purdon faces Sanibel City Councilman Jason Maughan and Bonita Springs businessman Adam Botana in the GOP primary.