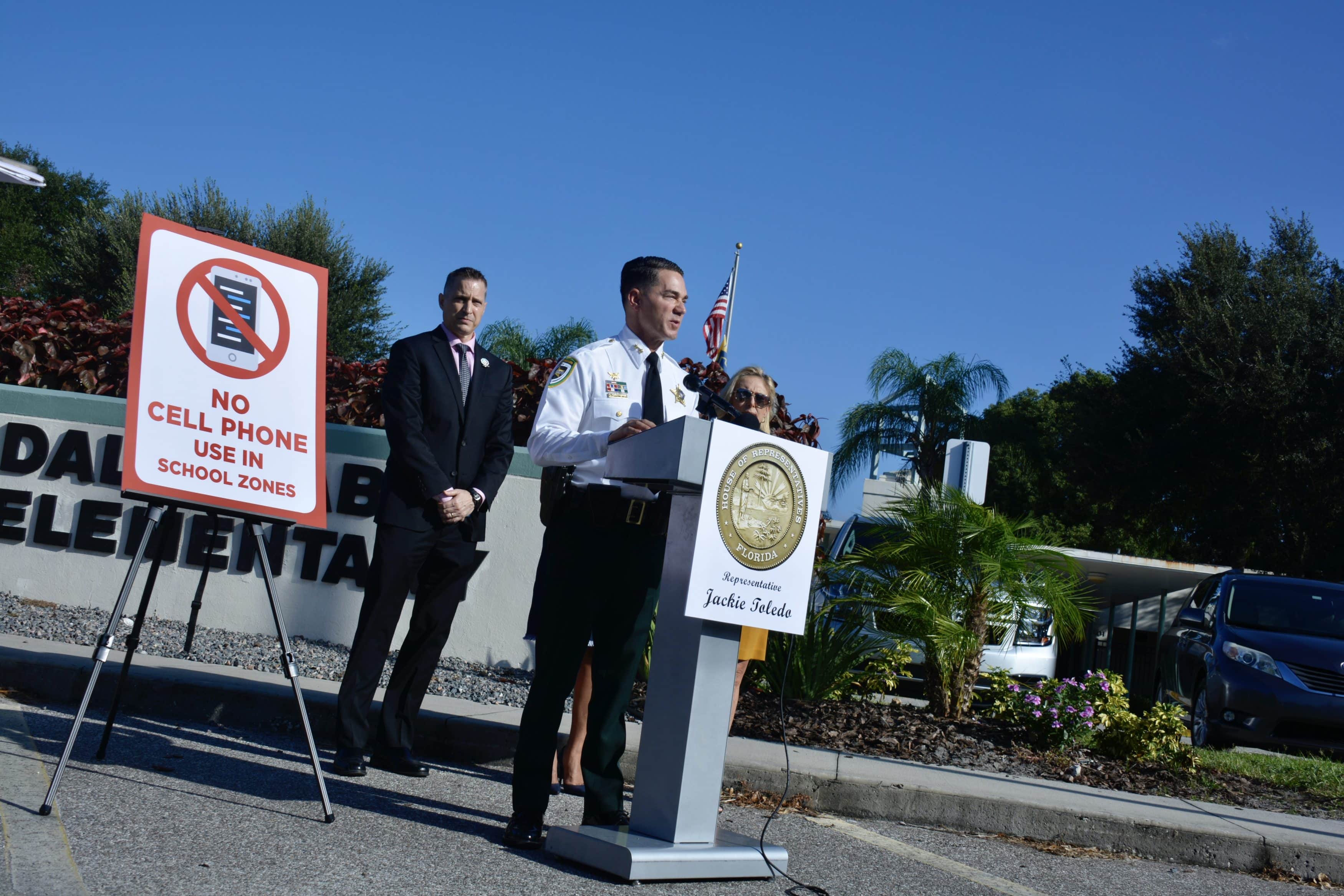 Drivers can't even touch their phones in posted zones.
Beginning Tuesday, drivers can now be ticketed for using their phone, in any way, while traveling through a school or construction zone.
Tuesday marks the launch of a second provision of the texting while driving ban that went into effect in July.
The across the board ban applies only to texting while driving. Drivers can still talk on the phone without using a Bluetooth device or use a phone's GPS function. However, school and construction zones are now exclusively hands-free.
"Most of us drive through work and school zones every day," said bill sponsor Rep. Jackie Toledo. "All it takes is one simple distraction on your phone, and you could easily hit a child or person crossing the street. It's time for drivers to change their habits before even more lives are lost."
The law made sending electronic messages while driving a primary offense, meaning law enforcement can pull over drivers for texting whether or not there was another offense occurring. Drivers receive a $30 ticket.
In school and work zones, the rules are stricter. Drivers must be totally hands-free. That means no texting or sending electronic messages, operating a phone's GPS or holding the phone to talk on it.
"Every morning and every afternoon, thousands of children across our county walk and ride their bikes to and from school," said Hillsborough County Schools Superintendent Jeff Eakins. "We applaud Representative Toledo for spearheading this law and advocating for greater safety for our children, especially in areas around our schools. Now we need drivers to step up — putting down their phones and making our children's safety their priority."
Every day, nine people are killed and more than 1,000 injured as a result of distracted driving-related accidents, according to the Centers for Disease Control and Prevention.
Florida had the second highest number of fatal traffic crashes in work zones in the nation in 2016, according to FDOT.
"Children are unpredictable and work zones are hazardous by nature," said Hillsborough County Sheriff Chad Chronister said. "You never know when a child may dart out into the street and slow-moving heavy equipment is within most work zones. Especially in school and work zones, drivers need to be hyper vigilant, keeping their eyes on the road and hands on the wheel."
Law enforcement officer will issues warnings to drivers caught using their phones in school or construction zones through January 1 as part of an education grace period. After that, drivers can fight their tickets by showing documentation they purchased a Bluetooth device to allow them to go hands-free.