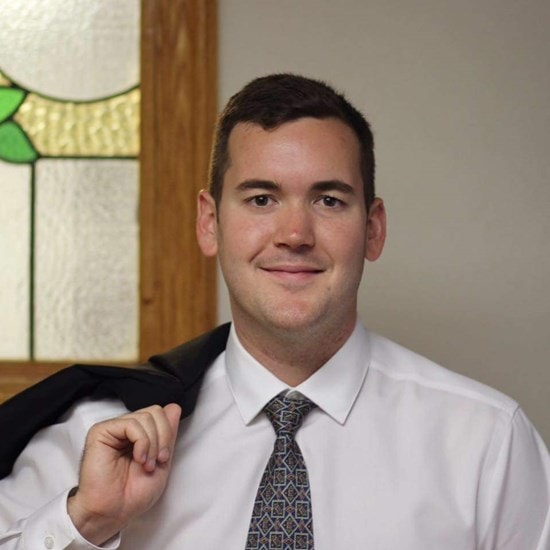 Blackmon's endorsements are mounting; his opponent's are not.
St. Petersburg City Council candidate Robert Blackmon landed another endorsement Wednesday. Blackmon picked up a nod from the Sun Coast Police Benevolent Association officially offering its support.
"The Sun Coast Police Benevolent Association is proud to inform you of its endorsement of your candidacy for St. Petersburg City Council District 1. We will ask our members, their families and friends to cast their votes for you in the general election," the letter reads.
"Our endorsement carries with it our permission for you to use the association's name, should you wish. Public officials are very important people to law enforcement officers, so we try to select the very best. We feel that you will be of the very best and we wish you a successful election."
Blackmon is running against John Hornbeck for the west St. Pete seat currently held by Charlie Gerdes, who is leaving office because of term limits.
"Alongside my endorsement from the firefighters, I am honored to be the candidate of choice for the brave first responders of our city. In line with my campaign pledge, I look forward to reducing crime in our city and making St. Pete a safer, better community for all," Blackmon said. "I am humbled that all major organizations that have announced endorsements in this race — the firefighters, the Tampa Bay Times, the Pinellas Realtor Organization, the AFL-CIO and now the Sun Coast PBA — have chosen me as their top pick."
Blackmon's race has turned into something of a partisan battle. Gerdes, a Democrat, endorsed Hornbeck who is also a Democrat. Blackmon is a registered Republican.
Campaign materials from Hornbeck's campaign have been highlighting him as a progressive candidate running to represent a progressive city, but they don't specifically mention Blackmon or his party affiliation. City Council races are nonpartisan and candidates or those supporting or opposing candidates are not allowed to specifically reference political affiliation. They can, however, highlight ideological differences, which make it clear to most voters where candidates stand on the political spectrum.
Hornbeck has just two endorsements — Gerdes and the Stonewall Democrats. St. Pete Mayor Rick Kriseman supported Gerdes' endorsement, but did not directly endorse Hornbeck.
Meanwhile, Blackmon has been staying out of the partisan divide, earning support from a bipartisan group including former Mayor Rick Baker and almost every member of St. Pete City Council including Republican Ed Montanari and Democrats Darden Rice, Gina Driscoll, and Brandi Gabbard.
Blackmon faces Hornbeck at the polls Nov. 5 for the citywide general election.