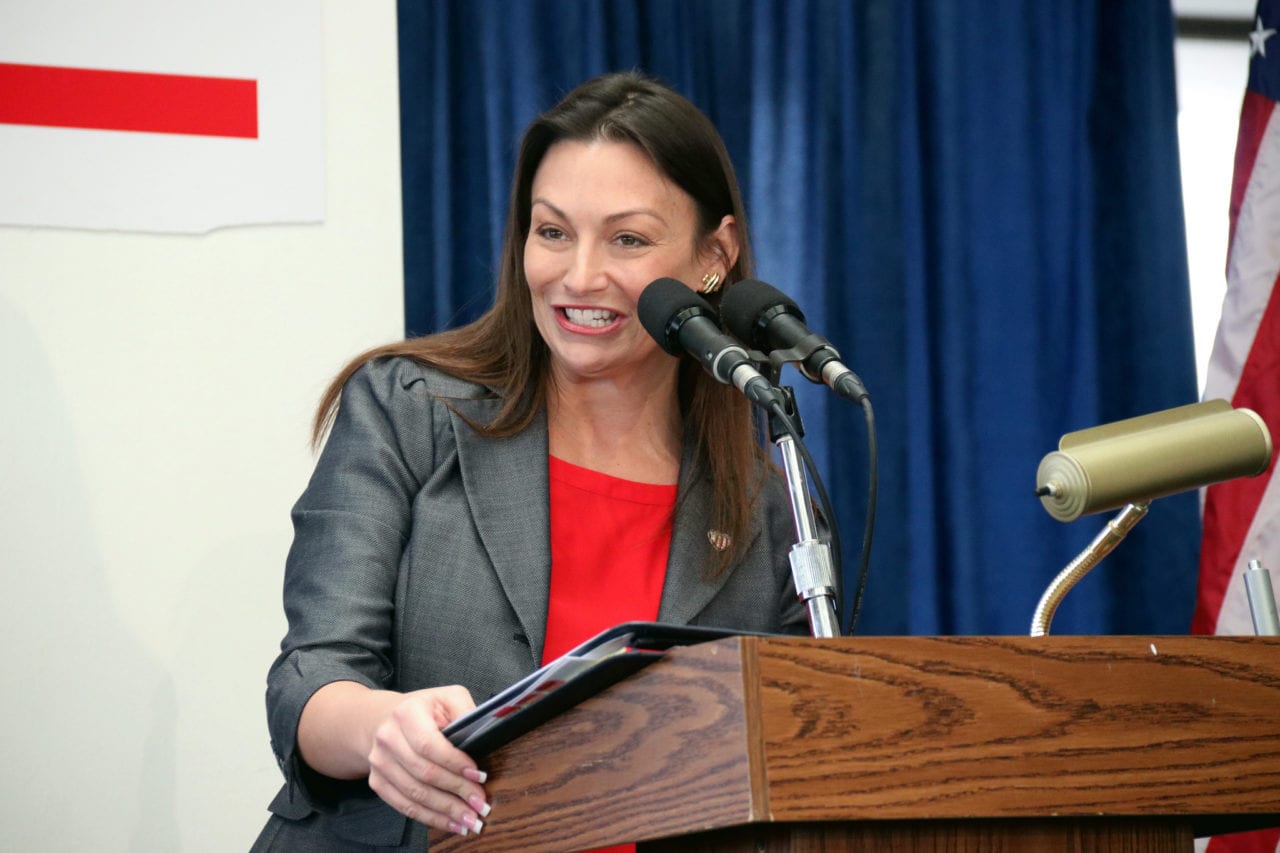 Fried says she's supporting legislation that would put $500,000 toward a food recovery grant program
Agriculture Commissioner Nikki Fried says she's supporting legislation that would put $500,000 toward a grant program aimed at stopping good food from going to waste.
Food recovery efforts aim to help divert leftover produce from farms toward food banks which help the needy. Fried announced her support for a proposed bill during a stop in Delray Beach Wednesday.
"Florida produces a huge volume and variety of farm-fresh food, with over 300 different commodities," Fried said in a statement.
"Yet so many Floridians struggle with chronic hunger, and too many children don't know where their next meal will come from."
As part of that stop, Fried toured Pero Family Farms. Joining her were Pero Family Farms CEO Peter Pero, Executive Vice President Frank Pero and Feeding South Florida CEO Paco Vélez.
Several lawmakers were also on hand including state Sen. Lori Berman, state Reps. Joe Casello and David Silvers, Palm Beach County Mayor Mack Bernard and Boynton Beach City Commissioner Ty Penserga.
"Feeding South Florida is doing their part, distributing 60 million pounds of food to over 700,000 people a year. Pero Family Farms is doing their part, recovering and donating annually 2 million pounds of produce from their fields," Fried said regarding food recovery efforts.
"Now, we're helping other farms and non-profits do their part, by asking lawmakers to support $500,000 in grant funding to help promote food recovery efforts. By helping move leftover produce from fields to food banks, we can reduce food waste, break the cycle of food insecurity, and provide families in need with Fresh From Florida nutrition."
While the bill has not yet been filed, a release on the proposal states the measure "will help promote the food recovery program to more non-profit organizations across Florida and support the efforts of non-profits to reduce food waste."
This isn't the first time Fried has addressed the issue after taking over as Agriculture Commissioner. The stop in Delray Beach follows a similar visit in July where Fried toured a facility owned by Feeding Palm Beach County. That organization is a branch of Feeding South Florida located in Boynton Beach.
Fried also touted her efforts to combat food insecurity during that visit.
"Fighting food insecurity is one of my top priorities because the cost of doing nothing is too great," Fried said.
"Food insecurity affects all of us — it increases our state's health care costs, undermines our workforce, and keeps our children from reaching their full potential."