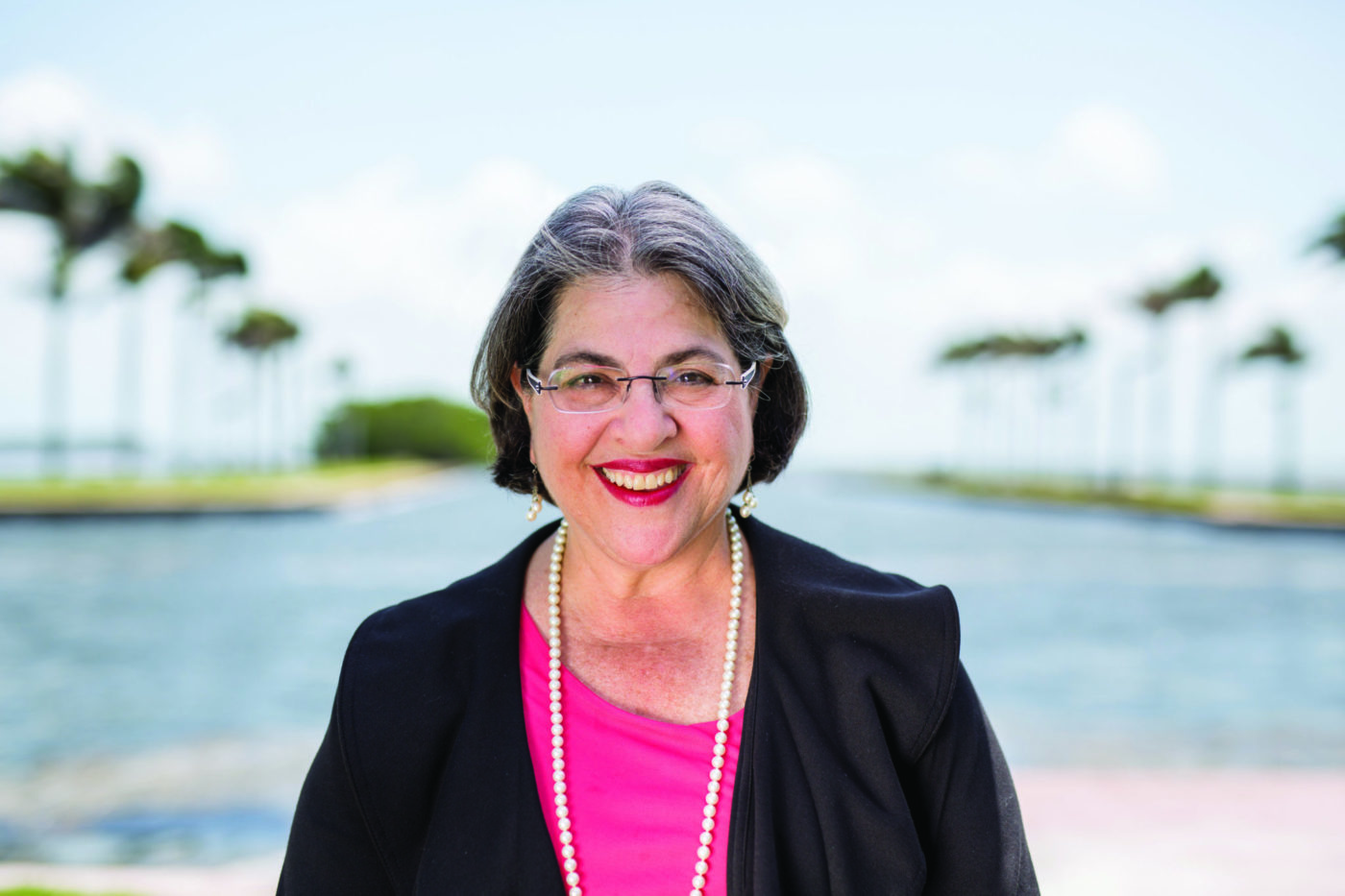 The two appeared together at a climate change town hall Monday.
One day after the two appeared together at a climate change town hall, Democratic state Sen. José Javier Rodríguez announced his support for Daniella Levine Cava in the 2020 contest for Miami-Dade County Mayor.
"Daniella has worked her whole career to expand opportunity for everyone in her community," Rodríguez said in a statement announcing his endorsement.
"I first met her when I was a legal aid lawyer and back then I knew her as the leader and inspiration behind her community-building nonprofit Catalyst Miami. Her time as county commissioner has been no different and I am confident that as Mayor she will work tirelessly for the right causes."
Levine Cava currently represents District 8 on the Miami-Dade County Commission. In April, she announced her bid to become the first female Mayor in Miami-Dade County history.
"It is an absolute joy to have State Senator José Javier Rodríguez support our race for county mayor," Levine Cava said in response to the endorsement.
"The Senator has been a friend, ally and a champion helping to advocate for our community. I look forward to continuing working with him to bring about the necessary change needed to resolve our greatest challenges."
The endorsement by Rodríguez follows up an announcement earlier this month that state Sen. Oscar Braynon II and state Rep. Nick Duran, both Democrats, are supporting Levine Cava's bid as well.
Levine Cava is attempting to round up support as former Miami-Dade Mayor Alex Penelas ramps up his bid to get his old job back.
The two had been competing for several months for the top fundraising spot in the contest as Penelas collected money through his political committee, Bold Vision, while he weighed a run.
But in October, Penelas made his candidacy official. He then blew the field out of the water in his first month as a declared candidate, pulling in more than $850,000.
Levine Cava collected just over $100,000 for the month. That was enough to edge out fellow County Commissioner Esteban Bovo for second place. Bovo pulled in more than $93,000. But no candidate was able to get near Penelas' count.
Current County Mayor Carlos A. Giménez is term-limited, setting up an open contest in 2020.
Other candidates competing to replace Giménez are entrepreneur Monique Nicole Barley, current County Commissioners Jean Monestime and Xavier Suarez, former Miami mayoral candidate Robert Burke, and former County Commissioner Juan Zapata.