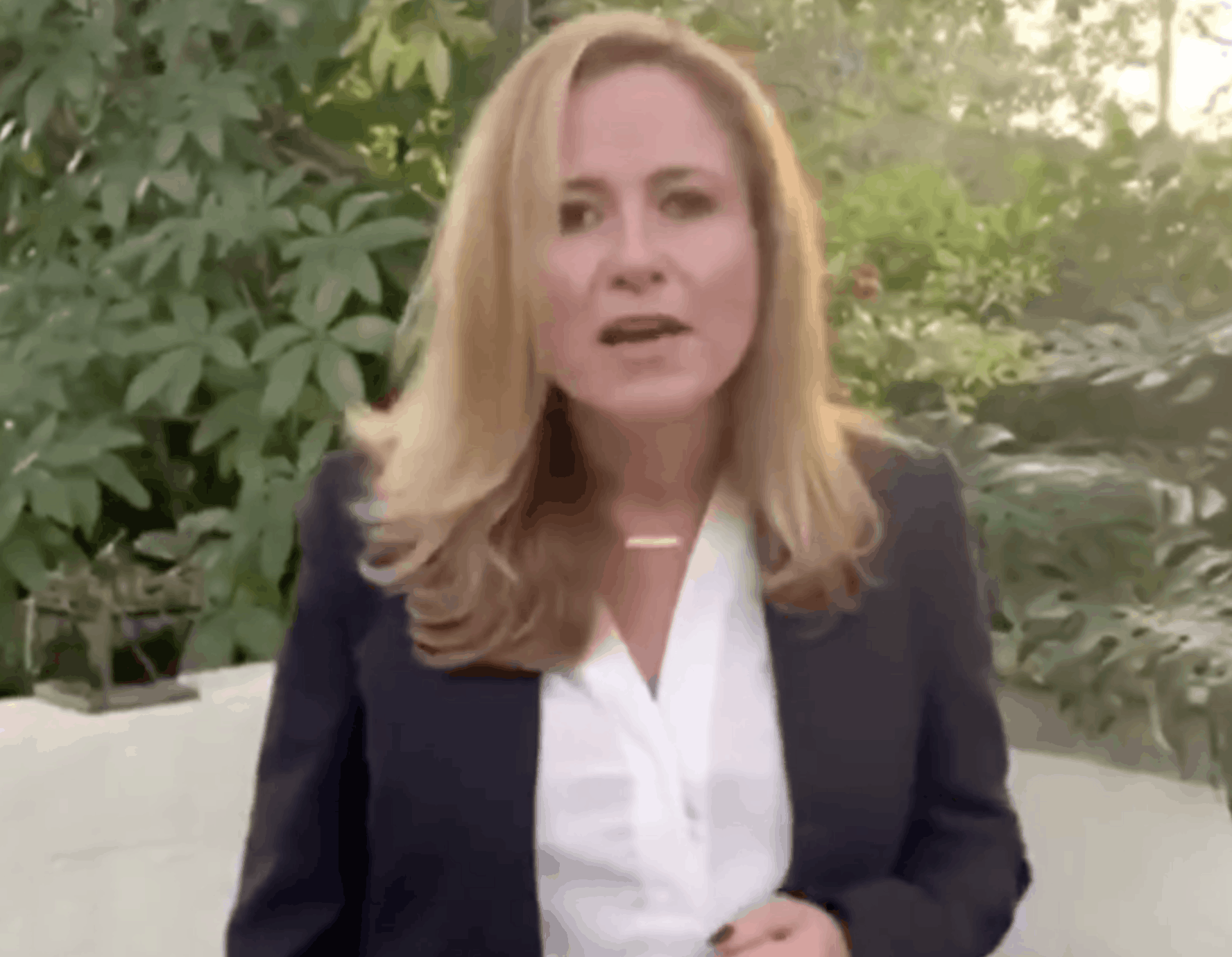 It sounded more like 'moo carousel' than her actual name.
A South Florida Democrat is firing back at President Donald Trump after he called her out last week during a "homecoming" rally near Fort Lauderdale.
U.S. Rep. Debbie Mucarsel-Powell took to Twitter this weekend to blast Trump for mispronouncing her name and for claiming Democrats were doing nothing in Congress.
Mucarsel-Powell posted a video showing a brief clip from the rally.
"The Democrats, they just have done nothing. They're doing nothing folks. They're doing nothing," Trump said at the rally.
The video then cuts to another portion of his speech in which Trump mispronounces Mucarsel-Powell's name.
"So Congresswoman Mucarsel-Powell, where is she? Is she here? I'd love to see her," Trump said, failing to emphasize the right syllables in her last name.
"Hey President Trump. It's Congresswoman Debbie Mucarsel-Powell and I'm right here," she said in the video, emphasizing the correct pronunciation of her name. "And next time you want to talk about the bills that we've already passed to lower prescription drug prices, protect our communities from gun violence or even prevent vaping deaths, please give me a call," Mucarsel-Powell said in the video.
The South Florida Democrat mentioned just two issues Democrats have been working on. Vox counted some 400 bills, not including resolutions, the Democratic-led House has passed since gaining the majority and noted that the House Democratic Policy and Communications Committee estimates 80% are stalled in the Senate. The online publication highlighted 48 bills passed since January including lowering prescription drug costs and increasing background checks on firearm purchases.
It also pointed to efforts to protect health care for people with disabilities, equal pay, climate change action and broader support for veterans, among others.
Trump has been accusing Democrats of ignoring their congressional duties and instead focusing all of their efforts on the ongoing impeachment proceedings. Democrats see his attacks as a shallow effort to take attention away from growing evidence he and members of his staff and personal attorney Rudy Giuliani attempted to coerce Ukrainian officials to investigate former Vice President Joe Biden and his son, Hunter Biden, a move critics argue undermines American democracy.
Mucarsel-Powell sits on the House Judiciary Committee who is this week hearing a report on the impeachment proceedings so far that is expected to serve as the guideline for articles of impeachment.
"You can find me next week in the Judiciary Committee where I'm going to be working to protect the country and the American people from your attacks on our democracy because unlike my Republican colleagues in Washington, I'm not afraid of you," Mucarsel-Powell said in the video. "But if you're going to attack me, please, at least say my name correctly."
Her video went viral. As of Monday afternoon, it had nearly 100,000 views and more than 2,300 retweets.
.@realDonaldTrump tried calling me out at his most recent rally here in South Florida.

Hey Donald! I'm right here. By the way, my name is Debbie Mucarsel-Powell and I'm proud to outwork you every single day.

Donate to stand up to bullies like Trump: https://t.co/YHy0ySeOHy pic.twitter.com/8cWA0pHFP1

— Debbie Mucarsel-Powell (@DebbieforFL) November 30, 2019