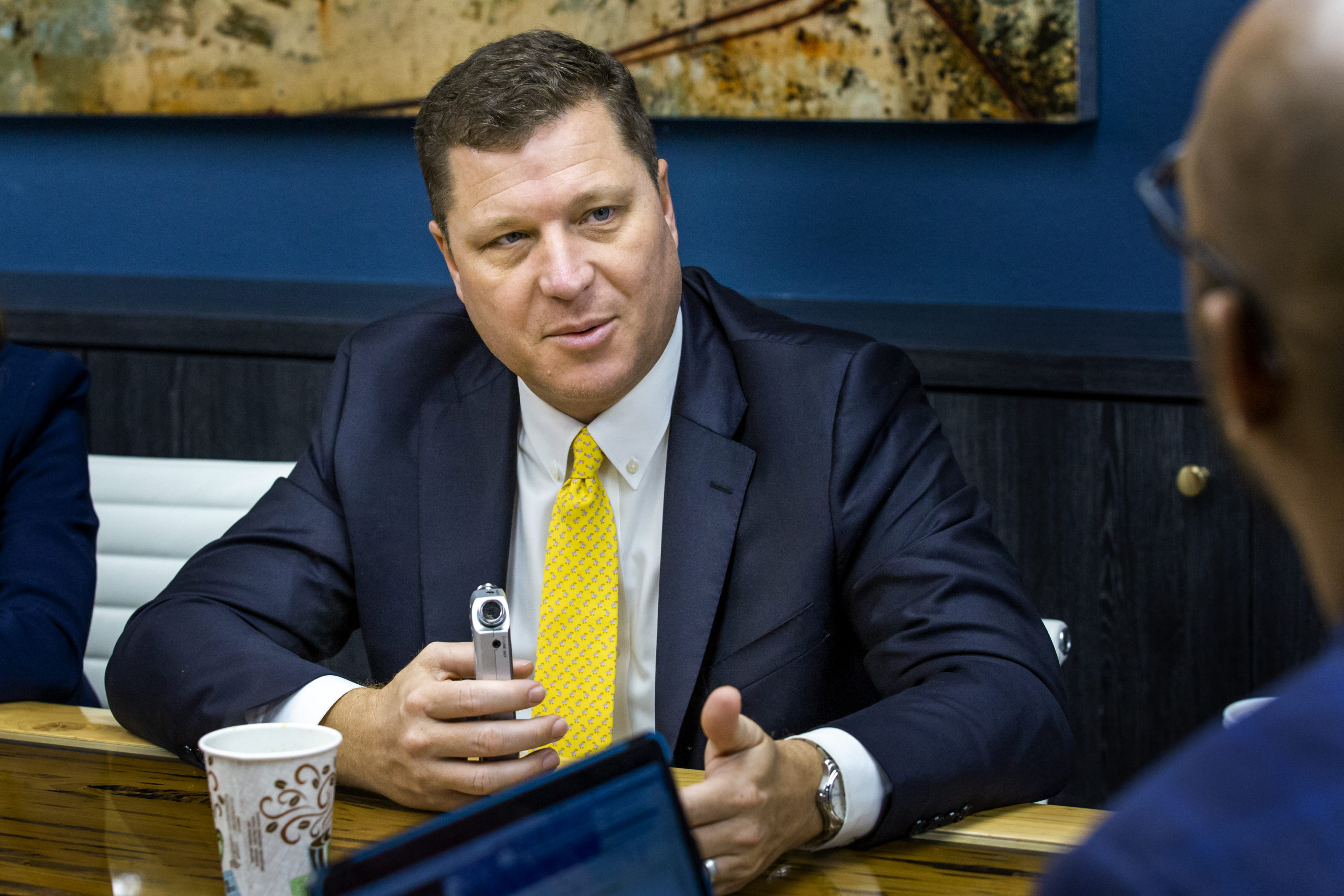 The bill would allow riders to use e-bikes anywhere regular bikes are allowed.
Sen. Jeff Brandes filed another bill last week to update the state's laws to accommodate the growing trend of micro-mobility.
Brandes' bill (SB 1148) would legalize the use of electric scooters in the same manner that regular bicycles are regulated.
"Electric bikes have been around, but they've never been around at this scale," Brandes said. "We need to make sure that we outline the framework for their use in state law."
Similar to electric scooters, electric bikes serve as a micro-mobility option for people who live in urban areas where driving to and from a location might not necessarily be needed.
"And e-bikes make sense for those who may not have the physical fitness, ability to pedal because of their age, to use a regular bike," Brandes said.
E-bikes use a small motor to propel a regular bicycle, negating or eliminating the need to peddle.
The bill would afford electric bikes "all the rights and privileges" or a regular bike or a bicycle operator.
The bill, which would take effect Jan. 1, 2021 if approved, would require manufacturers to place a permanently affixed label in a prominent location identifying the motor's top assisted speed and motor wattage. It would also have to include the bike's electric classification number. Class 1 e-bikes contain a motor that only provides assistance while a user is pedaling and ceases assistance when the e-bike reaches speeds up to 20 miles per hour.
Class 2 electric bikes use motors that can propel the bike whether or not the user is pedaling and can power the bike up to 20 miles per hour.
Class 3 electric bikes also can power the bike whether or not the user is pedaling, but can assist with speeds up to 28 miles per hour.
The bill would make it illegal for a user to tamper with the motor to change its capabilities unless that label is updated to reflect the bikes new classification.
All electric bikes would have to include motors that disengage if a user stops pedaling or depresses the breaks on the bikes.
The bill also protects home rule by allowing local governments to approve and implement restrictions on e-bikes for public safety reasons. Unless a local ordinance restricts it, e-bikes can be operated anywhere regular bikes are allowed, "including, but not limited to, streets, highways, roadways, shoulders, bicycle lanes, and bicycle or multiuser paths."
Brandes bill does not yet have a companion in the house.
However, asked whether he anticipates any challenges with the bill, Brandes said "no."
"I don't think so. I think this will be seen as Florida continuing to focus on micro-mobility," Brandes said.