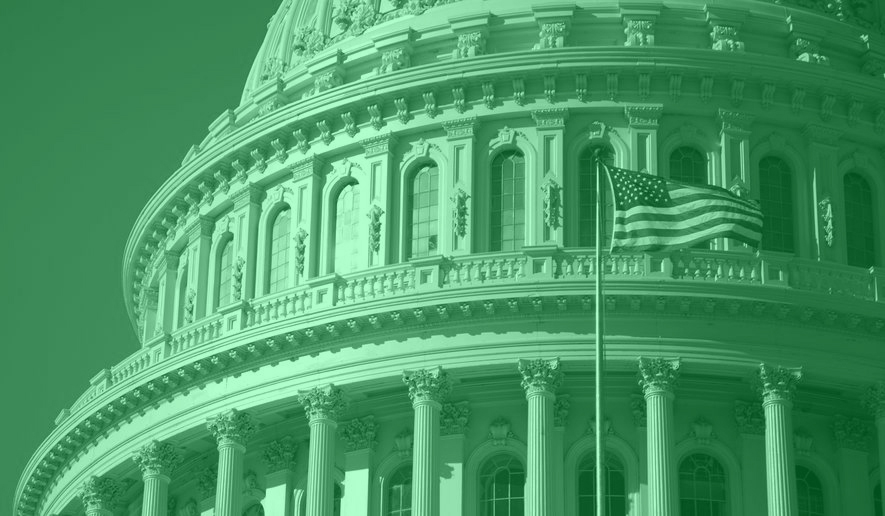 A long-awaited 'investigation of the investigators' brings disappointing results for Donald Trump supporters.
IG report, impeachment clash
For more than two years, the specter of impeachment over Russia collusion hovered over Capitol Hill. Those hoping to remove President Donald Trump from had countless damaging news stories from which to choose while anxiously awaiting the report from special counsel Robert Mueller.
In the meantime, a Republican-inspired effort to "investigate the investigators" left Trump supporters anxiously awaiting a report from the Department of Justice Inspector General Michael Horowitz. Trump predicted it would be "devastating."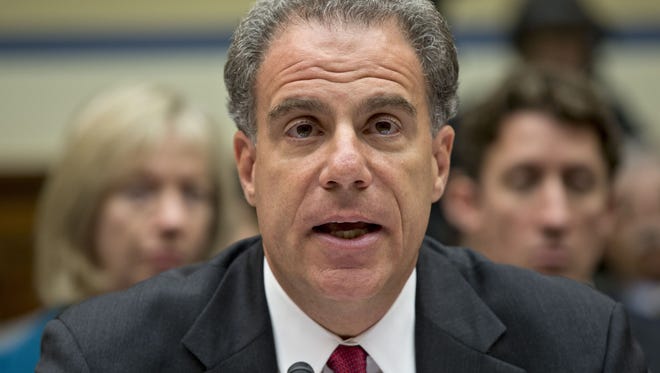 People would be going to jail, many Trump supporters predicted. While Congress and the parties are deeply divided, it turns out both sides have something in common.
Democrats were disappointed Mueller did not find direct collusion between Russia and the Trump campaign but had indictments and documents to show extensive interference by the Russians. On the other hand, when the Horowitz report was finally released December 9, Republicans were also left holding half a loaf.
Horowitz found several "basic and fundamental errors" by the FBI, but found the bureau had unbiased reasons to launch the probe. Attorney General William Barr concurred with most of the report's contents, but in a statement said the available information was "insufficient to justify the steps taken."
As the Ukraine impeachment inquiry gave Democrats another bite at the impeachment apple, Republicans will get another crack at those who launched the Russia probe. U.S. Attorney John Durham from Connecticut is conducting a criminal investigation involving others both inside and outside the realm of the FBI and Department of Justice.
"Based on the evidence collected to date, and while our investigation is ongoing, last month we advised the Inspector General that we do not agree with some of the report's conclusions as to predication and how the FBI case was opened."
Trump celebrated the report saying it revealed: "An attempted overthrow and a lot of people were in on it, and they got caught."
Horowitz will appear before the Senate Judiciary Committee Wednesday. In advance of that appearance, Democrats latched on to Horowitz's findings of a lack of bias.
"The report affirms that DOJ and FBI had an authorized purpose to conduct temporary surveillance as part of the investigation," said Judiciary Committee Chairman Jerry Nadler and Oversight Committee Chairwoman Carolyn Maloney in a statement.
"The President, his defenders in Congress, and right-wing media will continue to prop up these conspiracy theories to deflect from the President's misconduct, but we will not be distracted by their baseless allegations," the Democratic lawmakers said.
As the report was released, Republicans and Democrats on the Judiciary Committee were engaged in bitter back and forth exchanges as members and staffers questioned each other. Rep. Matt Gaetz of Fort Walton Beach had a particularly volatile exchange with Democratic committee lawyers as well as an encounter with Nadler.
Other members asking questions less dramatically were Democrats Ted Deutch, Val Demings and Debbie Mucarsel-Powell, along with Republican Greg Steube.
On Tuesday, Democrats announced two articles of impeachment: abuse of power and obstruction of Congress.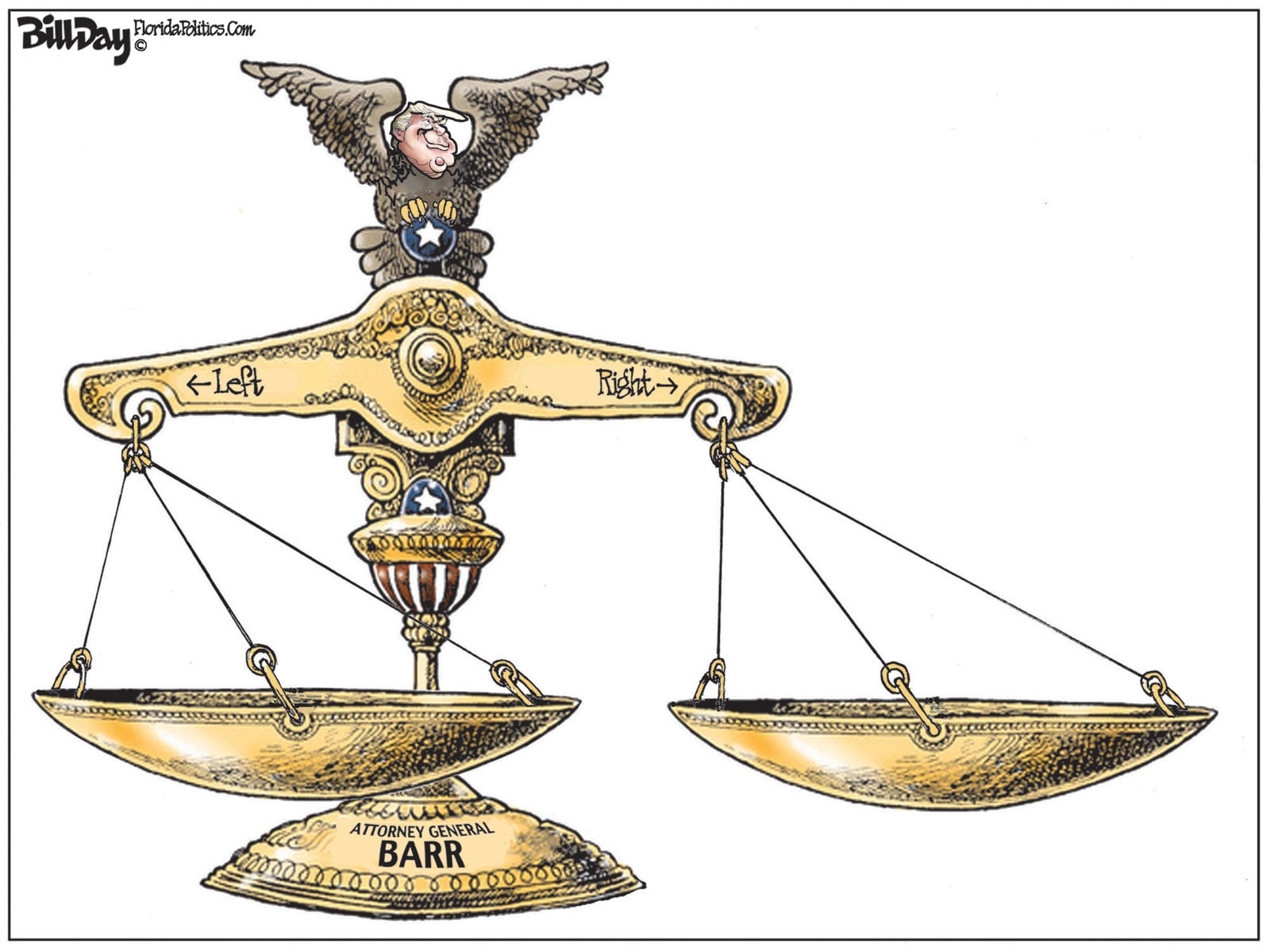 Rubio blocks Interior nominee
The topic of oil drilling and the Department of the Interior are back in the news again thanks to Sen. Marco Rubio. The two-term Republican has placed a hold on the nomination of Katherine MacGregor to be deputy secretary until he receives assurances drilling will not occur off the coast of Florida.
Offshore drilling is one topic that unites the Florida delegation. In February, all 27 members signed on to a letter to acting secretary David Bernhardt seeking confirmation drilling near Florida was off the table.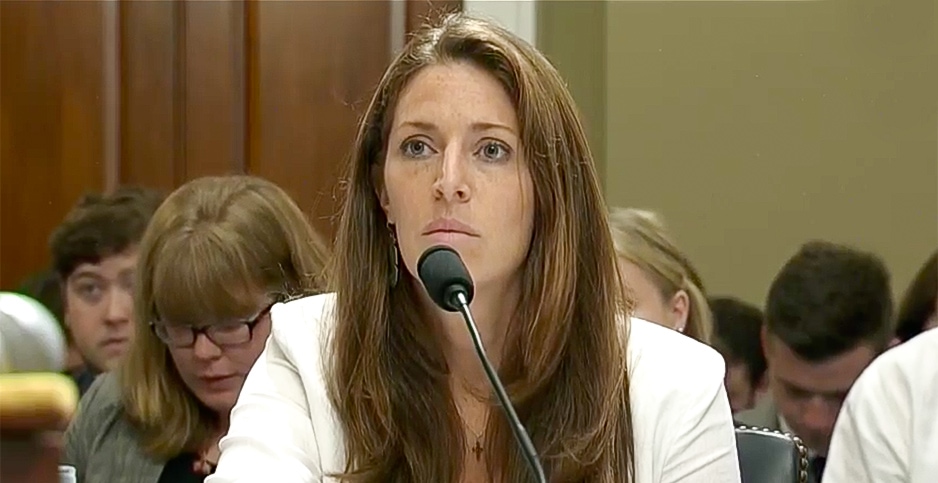 "When it comes to offshore drilling and exploration, the Florida delegation is united in opposition to allowing our shores to be subjected to new leases," Rubio spokesman Nick Iacovella told Reuters.
The hold will remain "until our office is able to discuss our concerns regarding offshore drilling with her directly," Iacovella said.
Interior's Bureau of Ocean Energy Management last year proposed to open up over 90% of coastal waters in the outer continental shelf to oil and gas drilling. The areas included parts of the Arctic, Pacific and Atlantic — as part of a broader effort to maximize U.S. fossil fuel production.
The plan is currently on hold after a federal judge blocked the Trump administration's attempts to reverse existing bans in the Arctic Ocean and parts of the Atlantic.
Pensacola shooting sparks review
Florida was again the site of mass murder by a gunman, this time at the Pensacola Naval Air Station. While recent similar acts produced calls for gun control, the fact this shooter was a Saudi national who was training at the base brought new concerns.
"There is no reason we should be providing state-of-the-art military training to people who wish us harm," Sen. Rick Scott said in a news release. "And most importantly, there is no reason to risk the safety and security of our American men and women in uniform."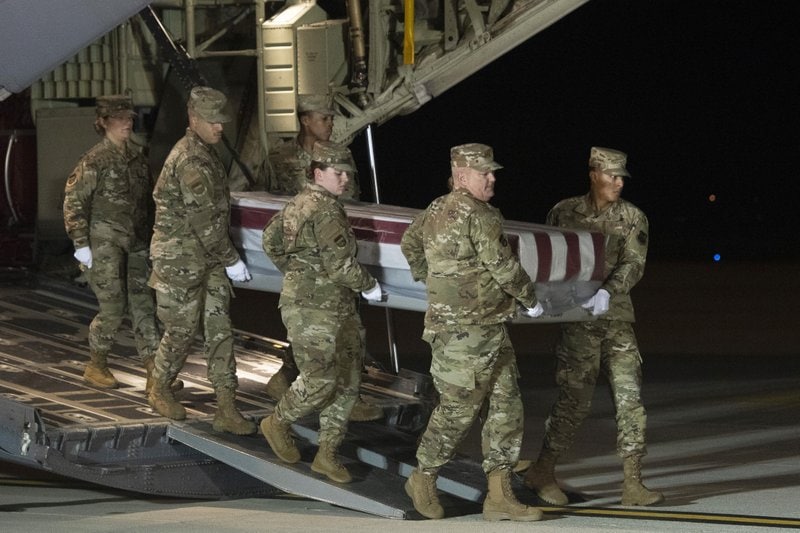 Scott also called for a full review of military programs that train personnel from other countries, a demand made by Rubio and Gaetz, who represents the Pensacola area. Rep. Michael Waltz of St. Augustine echoed the call.
"What I'm most interested in as we get to the bottom of this: Was this a deliberate infiltration on the part of al-Qaida or ISIS as part of a planned effort or was this more of a one-off radicalization?" Waltz asked, adding that he agreed with engaging in a "full review" of the Navy training programs.
Hours later, Secretary of Defense Mark Esper announced such a review would take place.
Gaetz also called on the Saudi government to work with the U.S. on the investigation.
"We want no interference from the kingdom as it relates to Saudis that we have," Gaetz said on ABC's This Week. "And if there are Saudis that we do not have that may have been involved in any way in the planning, inspiration, financing or execution of this," he added, "we expect Saudi intelligence to work with our government to find the people accountable and hold them responsible."
SCOTUS allows abortion restrictions
The United States Supreme Court made news early in the week by declining to hear an appeal involving a Kentucky abortion law. The law requires abortion providers to perform an ultrasound, then show the results to the patient regardless of the patient's wishes.
Earlier this year, a three-judge panel from the Sixth Circuit Court of Appeals overturned the trial judge, ruling the ultrasound would provide more information to the patient. The Supreme Court's refusal to hear the case means the law is now in effect after being held up for more than two years during litigation.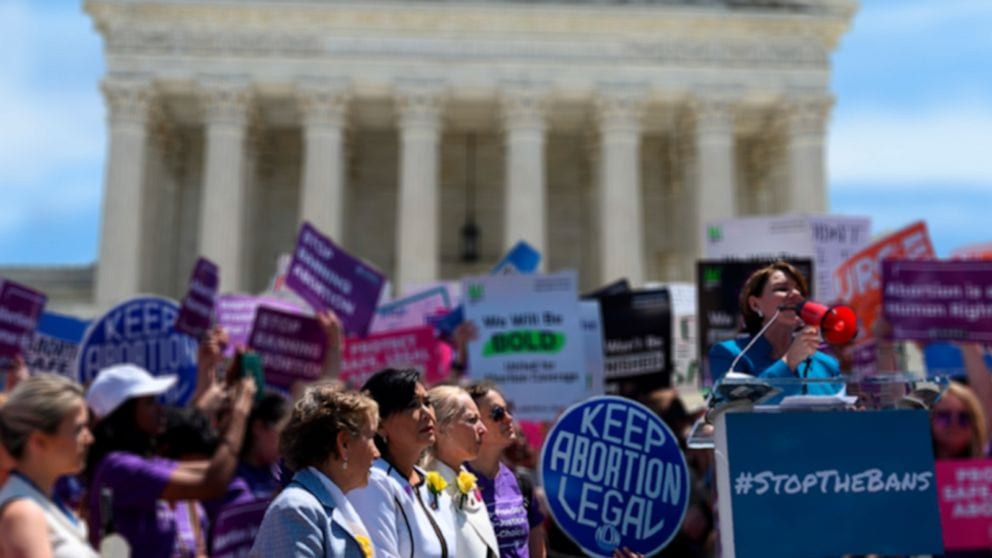 The outcome could have significance for Florida. The Florida Legislature passed a similar law in 2010, but then-Gov. Charlie Crist vetoed it. In his veto message, Crist said such a law would "unwisely expand the role of government and coerce people to obtain medical tests or procedures that are not medically necessary."
The Kentucky law also requires doctors to play audio of a fetal heartbeat, and it doesn't include typical exceptions for victims of rape or incest or the pregnant patient's health. The justices did not offer a reason for refusing the case.
Trump's Saturday in Florida
For Trump, Saturday was all about Florida and the 2020 campaign as he made two stops in South Florida. On the one hand, one appearance was all about media coverage, while the second involved cloak-and-dagger sleuthing just to find out where he would be.
The President appeared in Hollywood to address the Israel American Council's national summit, where he described himself as "Israel's best friend," offering the move of the U.S. embassy from Tel Aviv to Jerusalem as an example. Among those accompanying him to the event was Waltz, Ohio Republican Jim Jordan, as well as Housing and Urban Development (HUD) Secretary Ben Carson.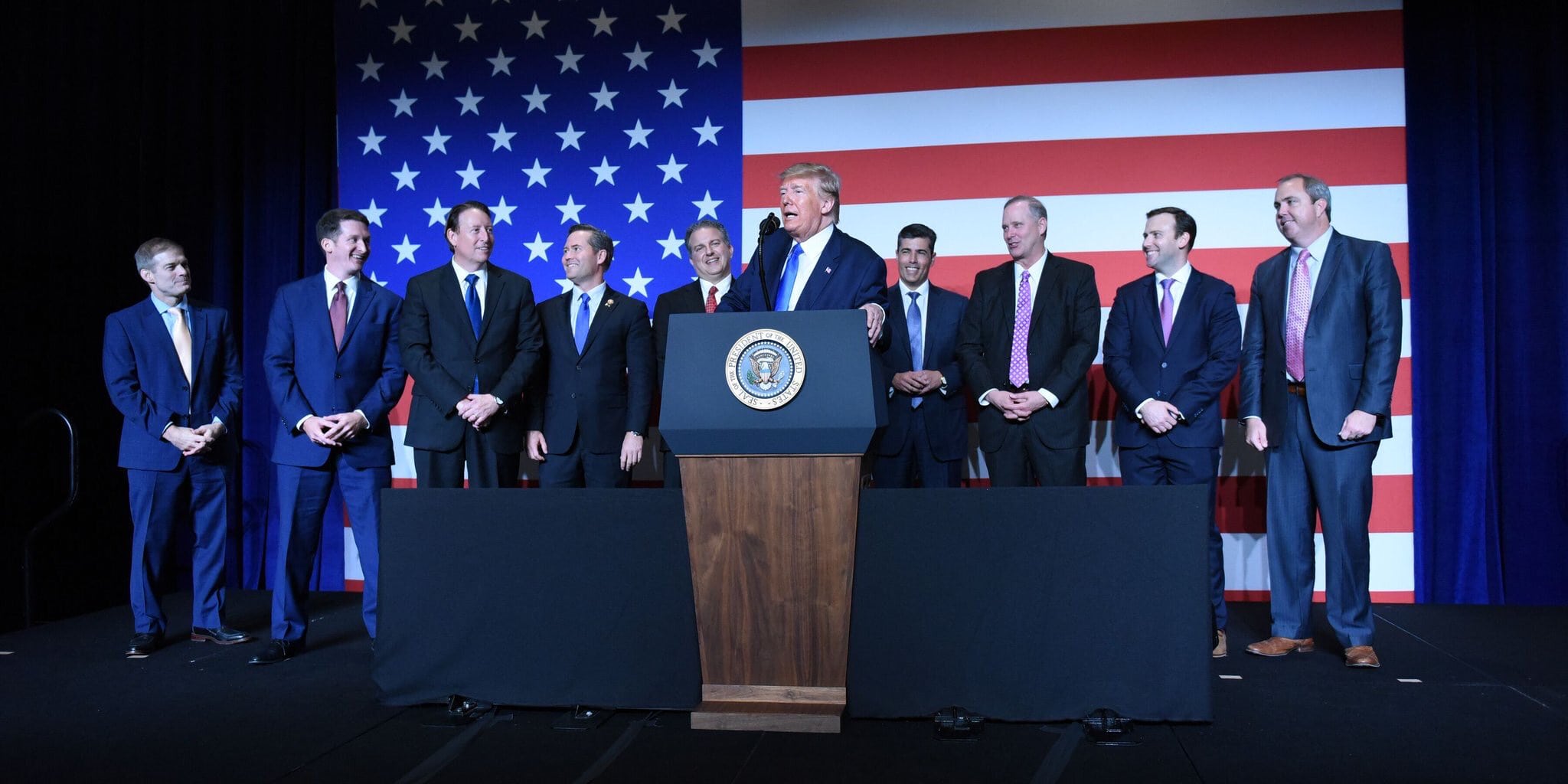 From there, it was off to the annual Statesman's Dinner, the Republican Party of Florida's single-biggest fundraiser. The event was held at the JW Marriott Turnberry Resort, but just 48 hours before, RPOF Executive Director Peter O'Rourke said he did not know anything about the location.
A little more than one month ago, the event was postponed citing lackluster table sales and the inability to land a keynote speaker. The media was locked out of Saturday's event, and cellphones were not permitted.
Fundraising totals were not immediately available, but they expect a substantially larger haul than last year's $500,000.
Posey announces estuary grants
One of the priorities of Rep. Bill Posey is improving the health of Florida's many estuaries. In 2016, he sponsored bipartisan legislation, which ultimately became law, that created a competitive grant program to help estuaries with urgent needs.
Funding from that legislation recently became available when the U.S. Environmental Protection Agency (EPA) announced it had awarded $4 million for a competition to fund initiatives of the National Estuary Program.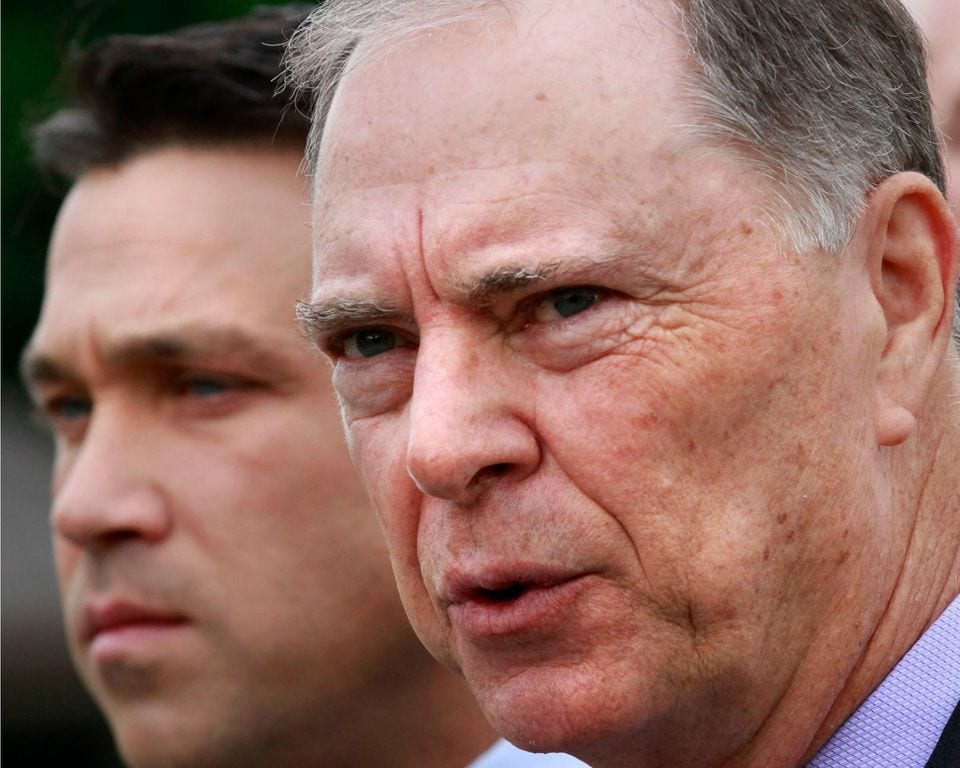 Under this program, the EPA formed a cooperative agreement with Restore America's Estuaries, which is a nonprofit alliance of coastal conservation groups, to administer this competition to provide local estuary programs with the opportunity to apply for additional funding to improve their estuaries.
"Many of our nation's estuaries are experiencing similar health challenges as our Indian River Lagoon," the Rockledge Republican said. "This important funding will be put to work on the ground to help restore the health of our estuaries through our new competitive grant program,"
Posey said the emphasis on competition would help kick-start creative solutions that can be examined, shared, and put to work in other estuaries across the nation.
Voting rights bill passes
The House recently passed legislation praised by Democrats and panned by Republicans. The Voting Rights Advancement Act, which cleared the House on a partisan 228-187 vote, requires certain jurisdictions, mostly in the South, to gain approval from the federal government before implementing any changes to voting practices.
If enacted, the legislation would require 11 states, including Florida, to seek federal approval for changes to state voting laws. Other states include Alabama, California, Georgia, Louisiana, Mississippi, New York, North Carolina, South Carolina, Texas and Virginia.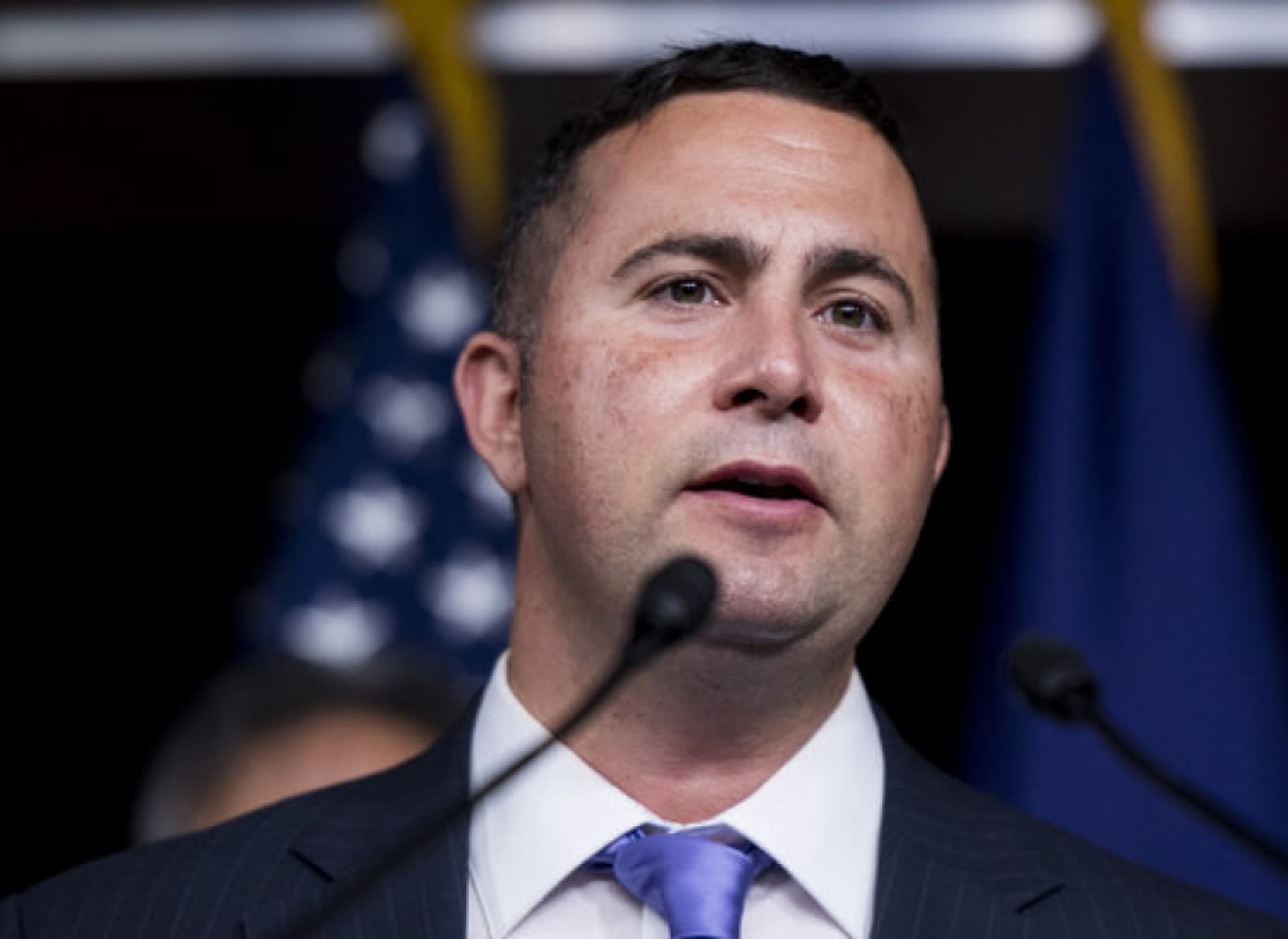 "As Americans, we know that the right to vote is the very foundation of our democracy," said Kissimmee Democrat Darren Soto. "In passing the Voting Rights Advancement Act, House Democrats are honoring our promises for the people, to ensure that every American, in every community can exercise their right without interference or discrimination."
While Democrats describe the bill as a reauthorization of the Voting Rights Act and a step in preventing voter suppression, Republicans cast it as an attempt to usurp state and local authority.
"Contrary to their explanations, this bill does not reauthorize the Voting Rights Act nor protect Americans from voter discrimination based on race or gender," said Clermont Republican Daniel Webster. "This is a power grab that would allow federal bureaucracies to manipulate voting rules for partisan political advantages."
Democratic Sen. Patrick Leahy of Vermont is the lead sponsor of the companion bill in the Senate. Both have little chance of success in the Republican-controlled Senate.
Dems seek credit extension
Going back to his days as Governor, Crist has long promoted increasing the use of solar energy in the Sunshine State. He is now joining with his Florida colleagues to call for maintaining investments in the abundant source of renewable energy.
He recently led a letter, signed by all 13 delegation Democrats, to House Speaker Nancy Pelosi and Majority Leader Steny Hoyer asking for an extension before the end of the year of the Solar Investment Tax Credit (ITC) to support the growth of solar energy in the United States. The Solar ITC is scheduled to begin to sunset from 30% to 26% at the end of this year.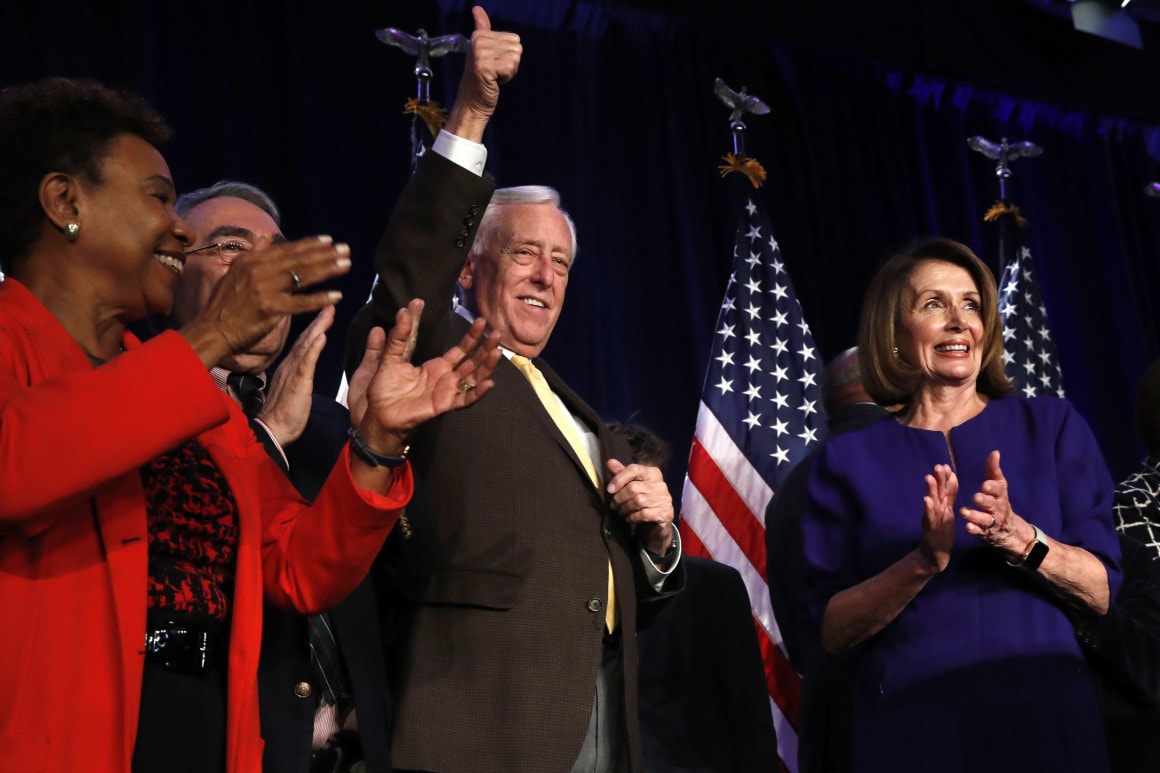 The members wrote about the solar credit's critical role in the health of Florida's environment, economy and future. Florida is No. 2 in the nation for solar jobs and projected solar deployment over the next five years, while also being extremely vulnerable to climate change.
"Allowing this phase-down to begin would stunt the continued growth of the solar industry — something that will be particularly harmful in Florida," they wrote. "Failure to extend the ITC will also make it more difficult to reach net-zero emissions by 2050."
They added an extension would drive significant economic activity while the increased use of solar energy would offset 21% of carbon emissions from domestic electric producers. They maintain that to limit global warming, reaching a net zero in carbon dioxide emissions by 2050 is a must.
"One of the fastest and simplest ways to do this is to incentivize a transition to a clean energy economy — and the ITC is a powerful federal tool available to help us meet that goal," they added.
Castor calls for ingenuity
A group of lawmakers joined hundreds of leaders from 200 nations and others in Madrid for the United Nations conference on climate change. Among those in attendance was Tampa Democrat Kathy Castor, chair of the House Committee on the Climate Crisis.
After participating in a conference that featured 35,000 marching in the streets of Madrid, Castor joined those calling for big ideas led by the U.S.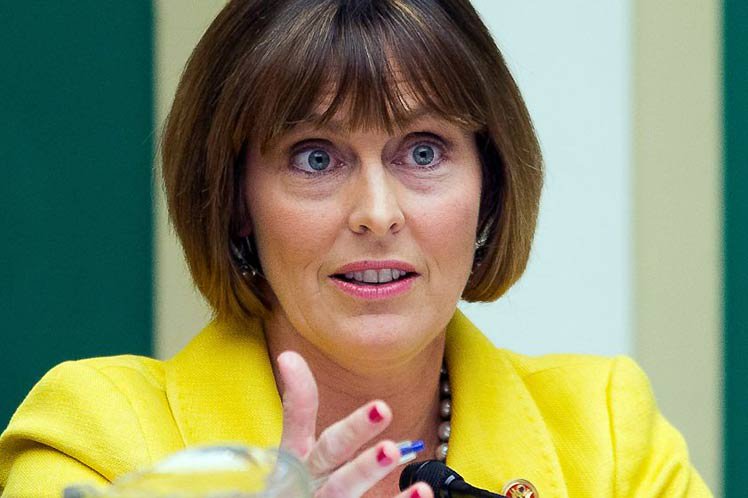 "We want to unleash American ingenuity, the can-do spirit, and create a patriotic climate action that will secure for our country a sounder future," Castor said at a news conference following her return from Madrid. "We understand we have a moral obligation to our kids and future generations to tackle the climate crisis, and that's what we intend to do."
Pelosi believes some big ideas will emerge from Castor's committee, which will set the stage for climate legislation.
"That is the purpose of the select committee, not just to be an academic endeavor," Pelosi told reporters, adding Democrats would "shape something that is unifying on this subject."
Pelosi indicated the goal is to craft legislation by the spring.
"We're running out of time," Castor said.
Treatment worse than terrorists?
This week Steube drew a contrast between the impeachment inquiry and prosecutions he handled in his legal career — namely convicting terrorists in Iraq. The Sarasota Republican said terrorists were treated better than Trump.
In multiple fundraising emails, the former JAG prosecutor made the extreme comparison in a rhetorical indictment of Democratic leadership.
"TERRORISTS IN IRAQ were afforded more due process than Nancy Pelosi and Chairman Nadler have afforded the President of the United States of America," Steube wrote. "I would know. I served in Iraq. And I prosecuted terrorists in Iraq."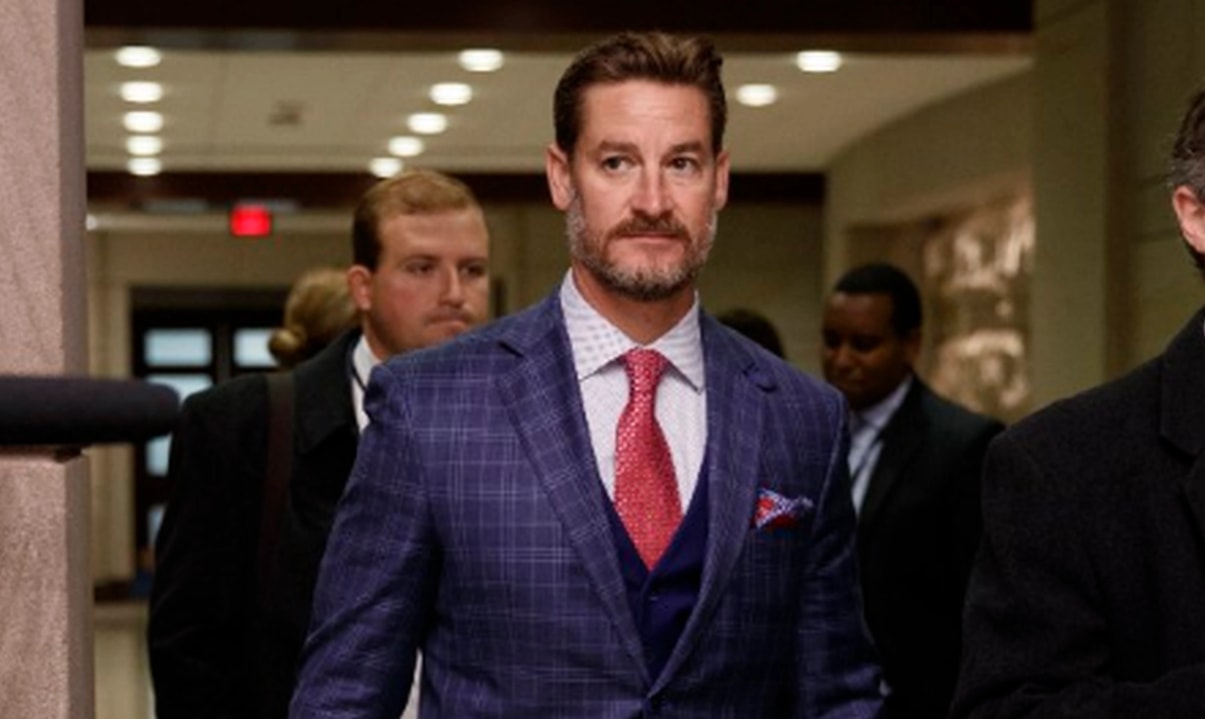 It's an assertion he also made during the first day of House Judiciary Committee meetings on impeachments, led by Nadler. He referenced remarks by fellow freshman Rep. Rashida Tlaib, who colorfully called for impeachment on her first day in office, and he discussed how the House had moved quickly from Mueller's Russia meddling investigation to discussions of a Ukraine quid pro quo.
Notably, the impeachment inquiry isn't a criminal investigation, and it's one threatening Trump with removal from office.
But Steube said that makes it all the more alarming the United States went to greater lengths to defend the rights of terrorists in court settings.
"As the former Chief of Detainee operations for Multi-National Division North with the 25th Infantry Division in Operation Iraqi Freedom, it was my job to prosecute terrorists in the Central Criminal Court of Iraq," Steube said in a Facebook post.
"Those terrorists were allowed to present evidence in their defense and cross-examine prosecution witnesses during their trials; meanwhile in the U.S. House of Representatives, the President isn't afforded any of the same rights," he added. "That is unacceptable — that was a war zone, and this is Congress."
2020 updates
The race to succeed retiring Rep. Francis Rooney of Naples for his District 19 seat is expected to be mostly a Republican affair. Over the last few days, the GOP field has increased to seven, with two new, fairly well-known candidates joining the race.
State Rep. Heather Fitzenhagen of Ft. Myers has jumped in, as has Ford O'Connell, a Naples lawyer and businessman, as well as a frequent Fox News guest analyst. Other Republicans running are state Rep. and House Majority Leader Dane Eagle of Cape Coral, Ft. Myers Mayor Randy Henderson, former Minnesota state Rep. Daniel Mark Severson, and Naples urologist William Figlesthaler and chemical company CEO Antonio Dumornay.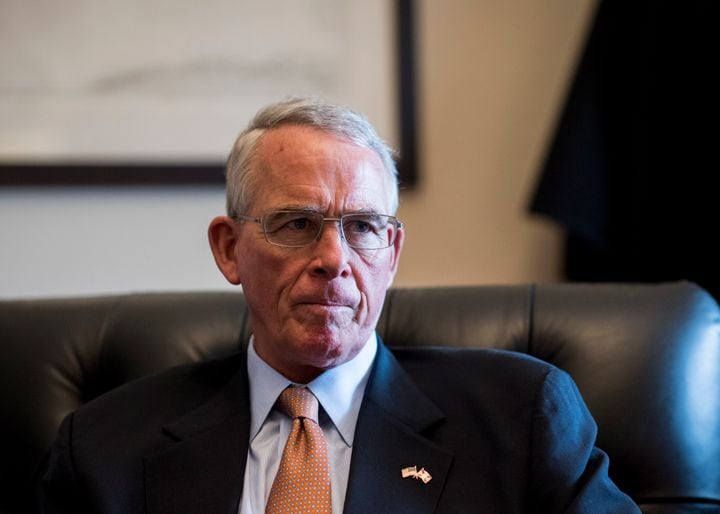 While no clear favorite has emerged, Eagle has announced several endorsements among his colleagues, while O'Connell has brought on much of Rooney's campaign team.
Announced Democrats are Cindy Lyn Banyai of Fort Myers and David Holden of Naples.
In District 25, Miami Republican Mario Diaz-Balart has a Democratic opponent, but Yadira Escobar is on her own after the state and local Democratic Party structures disavowed her candidacy.
Escobar had some nice things to say about Fidel Castro, including statements that said, among other things, Castro "will be portrayed in history books in a very positive light."
That was enough for the Florida Democratic Party (FDP) and the Miami-Dade Dems to walk away.
"We're a big-tent party," said FDP spokeswoman Luisana Perez Fernández. "But that doesn't mean we're going to have people who support Castro."
Defining anti-Semitism
Anti-Semitism is on the rise in places around the world, including the United States. Deutch of Boca Raton is calling for strong leadership in confronting the problem. He maintains that it begins by agreeing on the definition of what constitutes anti-Semitism.
"Strong words by national leaders can help delegitimize bigotry and send messages of support to at-risk communities," he wrote in an op-ed for the Times of Israel. "But strong actions can help prevent the violence and punish the perpetrators."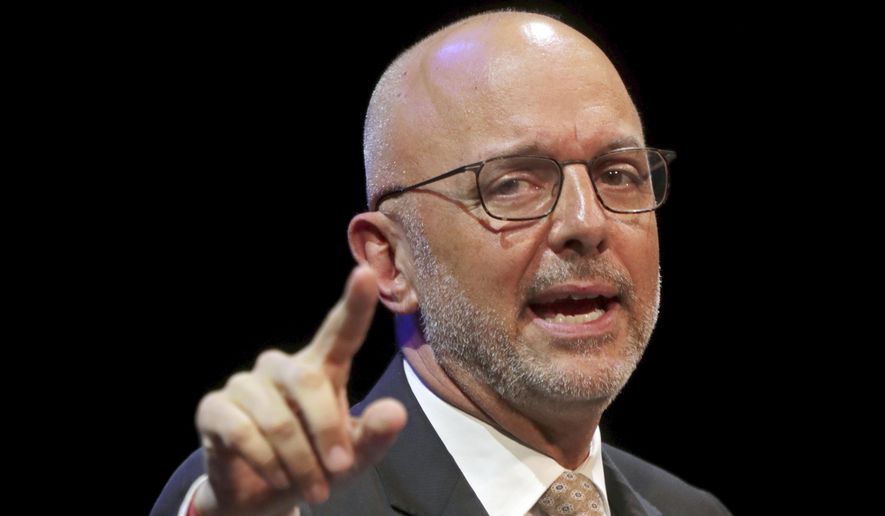 Deutch pointed to the Anti-Semitism Awareness Act, legislation that would, among other things, adopt an internationally-recognized definition of anti-Semitism. That definition, recognized by the International Holocaust Remembrance Alliance, reads:
"Anti-Semitism is a certain perception of Jews, which may be expressed as hatred toward Jews. Rhetorical and physical manifestations of anti-Semitism are directed toward Jewish or non-Jewish individuals and/or their property, toward Jewish community institutions and religious facilities."
Deutch argues the time is now to incorporate the definition in the U.S. fully.
It is time to adopt the IHRA definition in the United States, and Congress has a critical role to play," Deutch wrote. "This will not only send a clear message of support to the American Jewish community that feels under increasing threat by the rise in anti-Semitic attacks, but it would lay the groundwork for a whole-of-government strategy to combat anti-Semitism."
Legal immigration reform proposed
Immigration is an issue where both parties agree something needs to be done. They profoundly disagree on what constitutes reform, including the area of legal immigration.
Democratic Reps. Donna Shalala of Coral Gables and Debbie Wasserman Schultz from Weston believe significant numbers of talented workers are prevented from entering the country through outdated policies. In response, they introduced the RELIEF Act to eliminate the backlog of green card applications and increase the number of those available.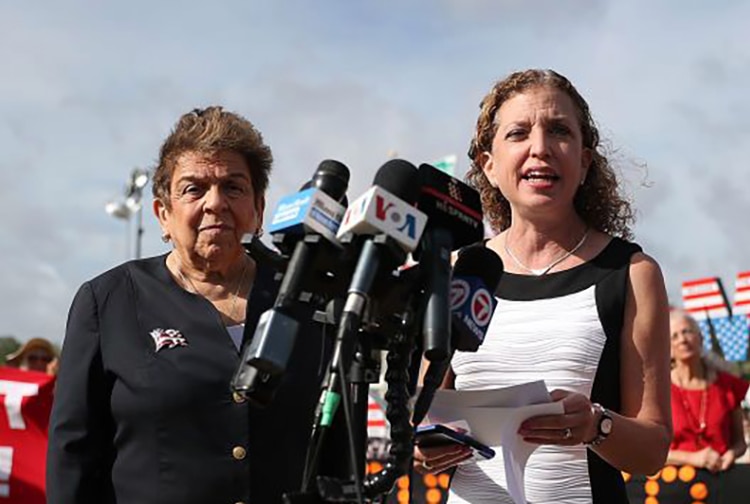 "For years now, businesses in my district and across America have been hamstrung when trying to attract the world's best talent because of our outdated family and employment-based green card policies," said Shalala, the bill's primary sponsor. "This bill is a common-sense solution that will keep families together, streamline our immigration processes, and make America more competitive in our increasingly globalized world."
Shalala's pledge to "keep families together" is where the GOP disagrees. While they wish to attract talented workers, Republicans seek an end to what they call "chain migration," limiting the number of family members who would accompany immigrants to the U.S.
The RELIEF Act would require the Secretary of State to move through the existing backlog of family and employment-based visa applications over five years. That backlog would then be eliminated by 2024.
"In Florida, the green card backlog breaks up too many families, sidetracks too many careers and constrains too many businesses to leave unaddressed," Wasserman Schultz said. "These outdated policies benefit no one, and this bill would modernize this flawed system."
The bill is the House counterpart to Senate legislation filed by Democratic Sens. Dick Durbin of Illinois and Patrick Leahy of Vermont. According to the CATO Institute, the legislation would double the number of legal immigrants over 10 years.
On this day
Dec. 10, 2002 — The joint congressional committee investigating the Sept. 11 terror attacks approved a report calling for the creation of a director of national intelligence. The panel, co-chaired by Republican Sen. Richard Shelby of Alabama and Democratic Sen. Bob Graham of Florida, recommended the director of the Central Intelligence Agency (CIA) report to the new position.
Shelby was unhappy with portions of the report that he felt was too lenient on the FBI and CIA roles leading up to the attacks and singled out CIA Director George Tenet for criticism. Graham disagreed with Shelby's assertion the report went easy and pointed to strong accountability provisions.
Dec. 10, 2009 — President Barack Obama accepted the Nobel Peace Prize in Oslo. Only one year after winning election, Obama expressed feelings of being humbled by the award, but at the same time, offered a striking defense of war.
During his acceptance speech, Obama said, "evil does exist in the world," which leads to the fact "Some will kill. Some will be killed." He gave an example of other nations joining together to defend allied nations invaded by others.