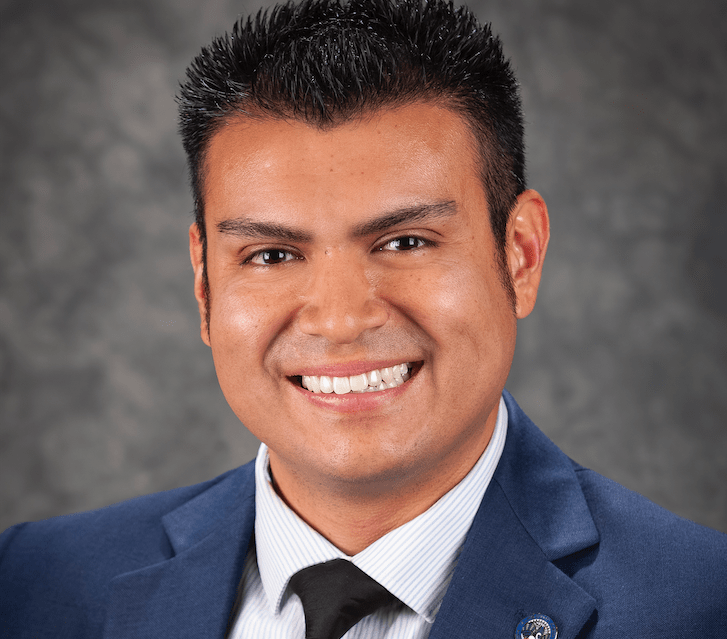 Jeff Benavides hired to develop a county vision for green programs
Continuing his efforts to steer the Orange County government into new areas of focus, Orange County Mayor Jerry Demings announced Thursday he has hired Jeff Benavides to be the county's first chief sustainability and resilience officer.
Benavides comes to the county after having served in similar positions at several companies, working on the city of Orlando's sustainability efforts, and teaching energy management sustainability at Valencia College.
"We have to significantly enhance our sustainability and resiliency efforts," Demings stated in a news release. "This is an important step in achieving our goals for a sustainable future and finding the right person to lead our efforts."
Sustainability and resilience were among the major planks in Demings' campaign for Mayor last year and were among the top priorities of his transition committee's recommendations late last year.
In his new role, Benavides will work county-wide to develop a vision for community resilience and sustainability and effectively coordinate efforts to achieve measurable progress toward that vision, according to the news release.
Demings had said earlier that he wanted to model Orange County's efforts on the city of Orlando's. Among other things, Benavides has worked on the city of Orlando's Green Works program.
Benavides comes to Orange County from L.E. Rigby Innovations, where he was principal founding partner and director of sustainability, and from ecoPreserve, where he was senior quality assurance and energy manager
He also helped create more than $5 million in energy and water savings as energy and sustainability manager for Wyndham Hotels & Resorts, according to the county's news release.
Benavides also serves on the steering committee for the East Central Florida Planning Council Regional Resilience Collaborative, representing over 75 municipalities and eight counties. He also serves on the board of directors for the U.S. Green Building Council of Central Florida and Rebuilding Together Orlando.
"Jeff's skills in community education, his entrepreneurial mindset, and experience in leading public-private green initiatives will position Orange County as a leader for sustainability and resiliency in the southeast," Demings said.