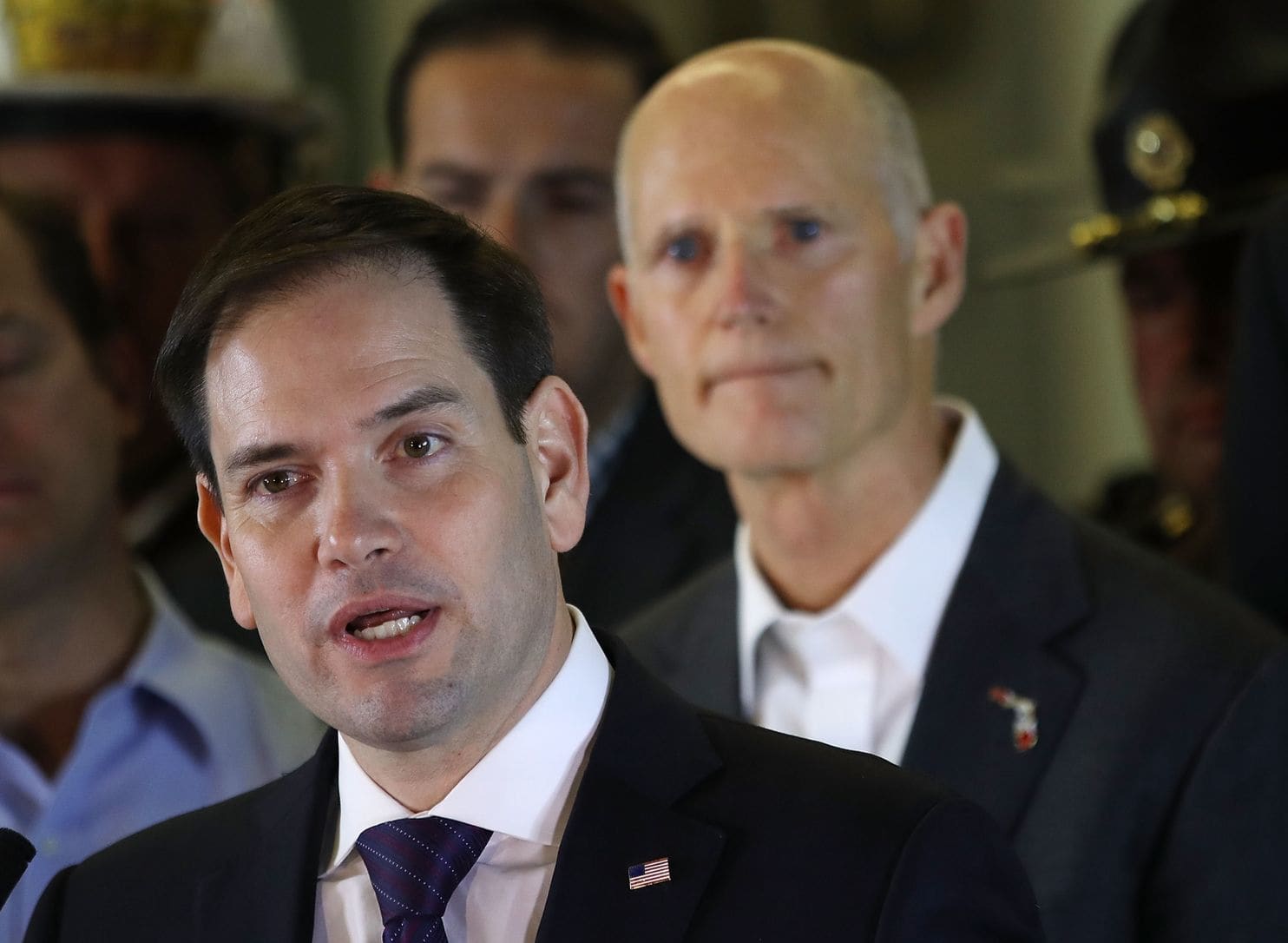 Rubio's contemplation: Did Trump do anything warranting removal from office?
While Florida's two Republican U.S. Senators already are suggesting they do not intend to vote to convict President Donald Trump on the two articles of impeachment, they communicated vastly different paths toward that outcome.
In a series of tweets Thursday morning, U.S. Sen. Marco Rubio offered "a few thoughts on impeachment." In them, he never offers any defense of Trump's Ukraine actions that led the U.S. House of Representatives to impeach him Wednesday night. Rather, Rubio's thoughts center on his concern of whether Trump did anything serious enough to warrant removal from office. He did not announce a conclusion.
In a statement his office released late Wednesday, U.S. Sen. Rick Scott provided no such contemplation. He was emphatic that he believes Trump has done nothing wrong.
"The question before each Senator isn't whether @potus did something offensive,wrong,improper or even bad for the country," Rubio tweeted. "The question is whether he has, (WITHIN THE MEANING OF THE CONSTITUTION)committed: -treason; -bribery; -&/or other high crimes & misdemeanors
"The Constitution provides no guidelines for how Senators should arrive at their decision. My decision will be guided by 2 factors: 1. Conviction carries a mandatory & extraordinary minimum sentence,removal from office 2. An alternative remedy is available, the 2020 election
"Therefore my decision will be based on a two pronged test: 1. Did President commit treason,bribery &/or a high crime or misdemeanor as meant by Constitution; AND 2. If so,does it rise to a level warranting removal or is it best left for voters to decide in just 11 months"
Scott made it clear he feels no need to go through such tests because he's already reached a conclusion on the first question that Rubio is raising.
"The House Democrats just spent a month confirming that the President did nothing wrong and that this impeachment circus is nothing but partisan politics," Scott declared in his statement.