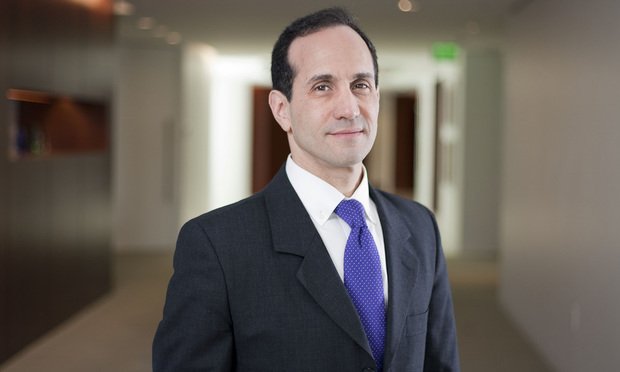 Former OFR head Ronald Rubin is being sued for defamation
Alleging "scandalous and false accusations," an attorney has filed a defamation lawsuit against former top state financial regulator Ronald Rubin, who was fired last summer after sexual-harassment allegations.
Attorney Kimberly Grippa, who filed the lawsuit Wednesday in Leon County circuit court, sought to be hired as general counsel of the Florida Office of Financial Regulation last year and then became swept up in the controversy about Rubin's ouster.
Grippa's role in the controversy stems, at least in part, from Rubin's allegations that Tallahassee lobbyist R. Paul Mitchell helped orchestrate his ouster as commissioner of the Office of Financial Regulation.
Grippa is the ex-wife of former Leon County Commissioner Tony Grippa, a friend of Mitchell.
Rubin has sought to tie the sexual-harassment complaints that led to his firing to a decision against hiring Kimberly Grippa.
He has contended that Mitchell was angry about the hiring decision and is close to state Chief Financial Officer Jimmy Patronis, who led efforts to fire Rubin.
In the defamation case filed Wednesday, Kimberly Grippa said Rubin has filed lawsuits alleging she was a co-conspirator in an "enterprise" against him.
She said the allegations have caused her to be denied job opportunities. The defamation case said Grippa has "no means of defending herself against the unsubstantiated, impertinent, scandalous and false accusations defendant (Rubin) has cast upon her in an attempt to swing the spotlight away from himself and his behavior.
"Media and press coverage of defendant's accusations has led to a character assassination of Grippa and her professional reputation. None of the allegations against her are true, supported by evidence and are nothing more than a scandalous attempt to shift focus from Rubin's discriminatory and scandalous behavior against women."