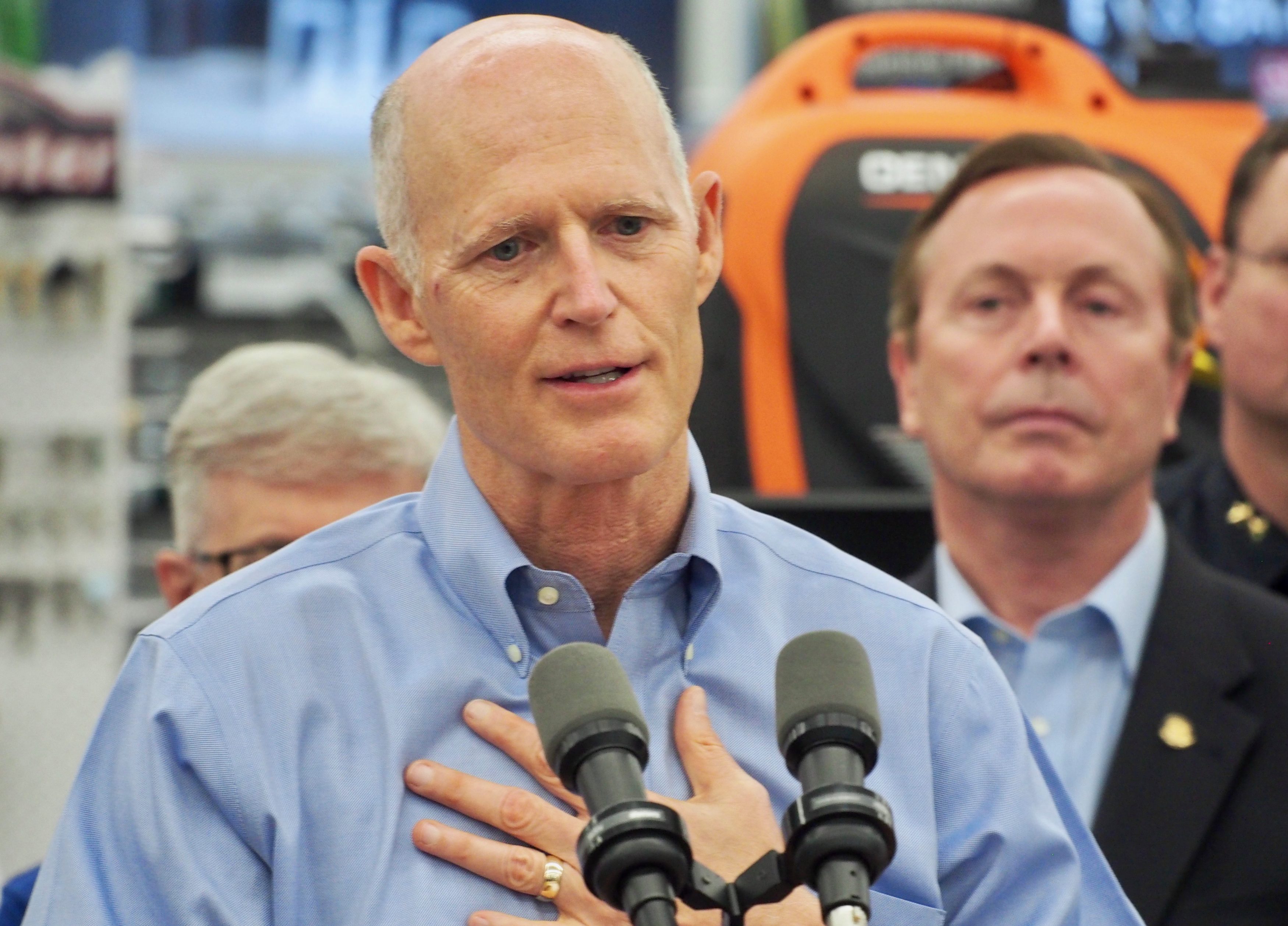 Scott had second thoughts about much of what he voted for.
Despite worries that its unemployment payments were too lavish, Sen. Rick Scott voted this month for the $2.2 trillion economic relief package.
The biggest spending bill in U.S history, the measure was "a rising tide lifts all boats" measure, with money willed into being to soften the blow of one of the greatest economic dislocations imaginable.
With some time to reflect since the vote, Scott had second thoughts about much of what he voted for.
To that end, he wrote Office of Management and Budget Acting Director Russ Vought.
Scott's hope: that the Donald Trump Administration will "rescind billions of dollars of wasteful and unrelated funding included in the Coronavirus Aid, Relief, and Economic Security (CARES) Act so this money can instead be used to help American families."
Among the proposed cuts: $25 million to the Kennedy Center for Performing Arts.
"I was shocked to learn this weekend that the Kennedy Center, despite receiving $25 million from taxpayers, decided to layoff many professional musicians in its workforce," Scott lamented.
The Senator's concern for the job prospects of professional musicians is noted. Floridians will recall how his administration ensured Pitbull was amply compensated for his "Sexy Beaches" tune.
Also requested for review: $88 million to the Peace Corps for "evacuating volunteers and U.S. direct hires from overseas."
"According to reports, the Peace Corps fired all of their 7,300 volunteers working in 61 countries on March 15," Scott said.
How one fires volunteers, and the ultimate fate of the direct hires, are open questions.
Scott also targets $30.8 billion to the Department of Education for an "Education Stabilization Fund."
While some might contend that an economic crash that ended spring semesters everywhere but Liberty University is bad for the bottom line, Scott here advocates for the student over the institution.
"As our universities around the nation continue to dramatically raise tuition on our students, I am skeptical that they need additional funds from taxpayers," Scott said.
Also recommended for the chopping block:
— $75 million for National Endowment for the Arts
— $75 million for National Endowment for Humanities
— $75 million for the Corporation for Public Broadcasting
— $50 million for the Institute of Museum and Library Services