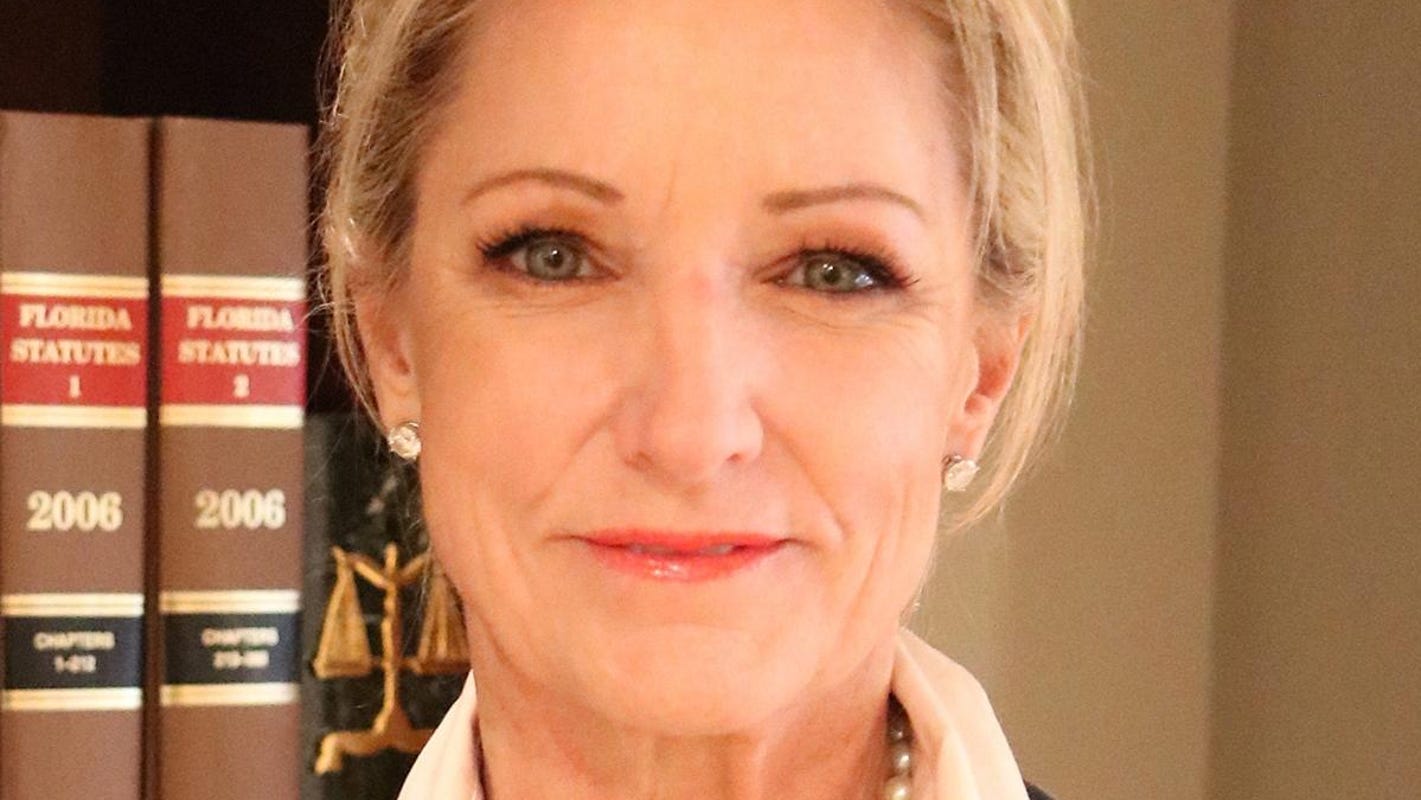 From state lawmakers to city council members.
Ginger Bowden Madden added depth to the roster of elected officials supporting her campaign for First Circuit State Attorney.
Bowden Madden, the daughter of legendary FSU football coach Bobby Bowden, is one of two Republicans running to replace retiring State Attorney Bill Eddins. The First Judicial Circuit covers Escambia, Santa Rosa, Okaloosa and Walton counties.
The Bowden Madden campaign announced 31 endorsements on Saturday, ranging from state lawmakers to city council members.
Among those lining up behind Bowden Madden were Sens. Doug Broxson and George Gainer and Reps. Brad Drake, Mel Ponder and Jay Trumbull.
Okaloosa County support is also high, with County Commissioners Graham Fountain and Trey Goodwin as well as all five members of the county school board — Tim Bryant, Dewey Destin, Linda Evanchyk, Diane Kelley and Lamar White — joining the list of supporters over the weekend.
County Clerk of Court J.D. Peacock, Supervisor of Elections Ben Anderson also endorsed her campaign, giving her near unanimous support among Okaloosa's constitutional officers. Current Okaloosa Sheriff Larry Ashley and former Sheriff Larry Gilbert gave her the nod last week, as did Santa Rosa County Sheriff Bob Johnson and Walton County Sheriff Michael Adkinson.
Crestview and Destin were also well-represented in the announcement. Crestview Mayor J.B. Whitten, City Manager Tim Bolduc and City Councilmembers Joe Blocker, Cynthia Brown, Shannon Hays, Colonel Harry LeBoeuf and Andrew Rencich are on board, as are Destin City Councilmembers Parker Destin, Steve Menchel and Gary "Skip" Overdier.
"I am deeply honored by the public support of these respected leaders," Bowden Madden said. "My mission will be to work with these men and women to keep the Panhandle as Florida's safest community."
Madden Bowden launched her campaign in early February. Her legal career includes 25 years as an assistant state attorney, which saw her prosecute cases in every division of criminal court — circuit, county, and juvenile.
As of March 31, she had raised nearly $125,000 and had about $123,000 on hand.
Gregory Marcille, her lone opponent, has raised $15,000 and loaned his campaign $85,000. He has not reported any campaign spending.