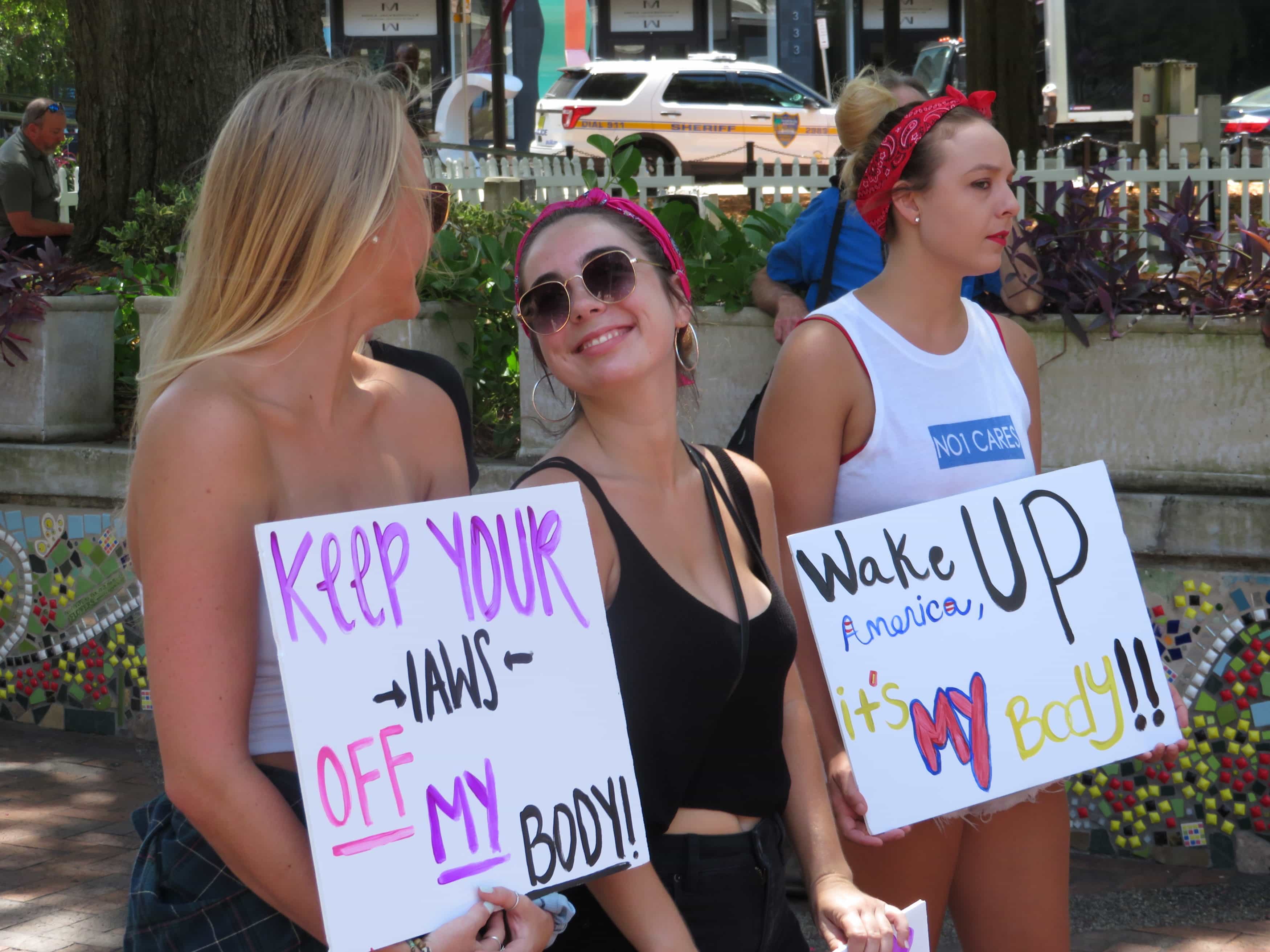 A law overturned in 1989 is back.
The law was overturned in 1989 by the Florida Supreme Court. But in 2020, the Florida Legislature approved legislation requiring parental or guardian consent for abortions for minors.
On Tuesday, that legislation moved to Gov. Ron DeSantis, who has already said he believes the "matter deserves to be reconsidered."
Current law follows the dictate of a 2004 Constitutional amendment, and requires notification of parents or guardians, but once signed, that won't be enough.
Except in the cases of medical emergency or judicial waiver, legal authority figures would have the final say. In the case of judicial waiver, the judge would have three days to render a decision on whether the procedure could move forward without parental consent.
Sen. Kelli Stargel, the Republican who sponsored the Senate version ultimately passed by the House, framed the bill during debate in February as protecting minor girls and protecting the rights of parents to "raise their children as they see fit."
Stargel, ahead of a 23-17 party line vote, noted her own experience as a pregnant teenager facing that decision. The Senator had the baby despite her mother's objection.
After the vote, Senate President Bill Galvano expressed confidence the bill would survive an inevitable challenge in the courts, regarding the privacy clause.
"There are myriad reasons why this is a good policy initiative … to empower families to make decisions together on such an important subject," said Galvano, a lawyer. "I am confident that this legislation will move forward and be successfully upheld."
Legal challenges can be expected. The ACLU issued a blistering statement about the "unconstitutional bill banning abortions for minors unless the minor can convince the state to allow them to have an abortion" in February, and expect the group to defend its position soon enough in a courtroom.
The House passed the bill by a 75-43 vote, one that did not hew to partisan contours exclusively.
Rep. Heather Fitzenhagen, a Republican, broke with most of her party on the vote.
"We don't live in a utopia where perfect parents are there to advise their children," she added, noting that the bill could open the door to "dangerous termination methods" and attempts at suicide.
Democratic Rep. Kim Daniels, the prime co-sponsor, broke it down as "a bill about parental consent."
Daniels' own experience informed her support.
"My big mama was not going to hear anything about constitutional rights," said Daniels, who had her own botched underage abortion without her mother's awareness.
"I didn't have a very good Planned Parenthood experience," Daniels said, describing the humiliation of the nurses telling her she "should have kept her legs closed."