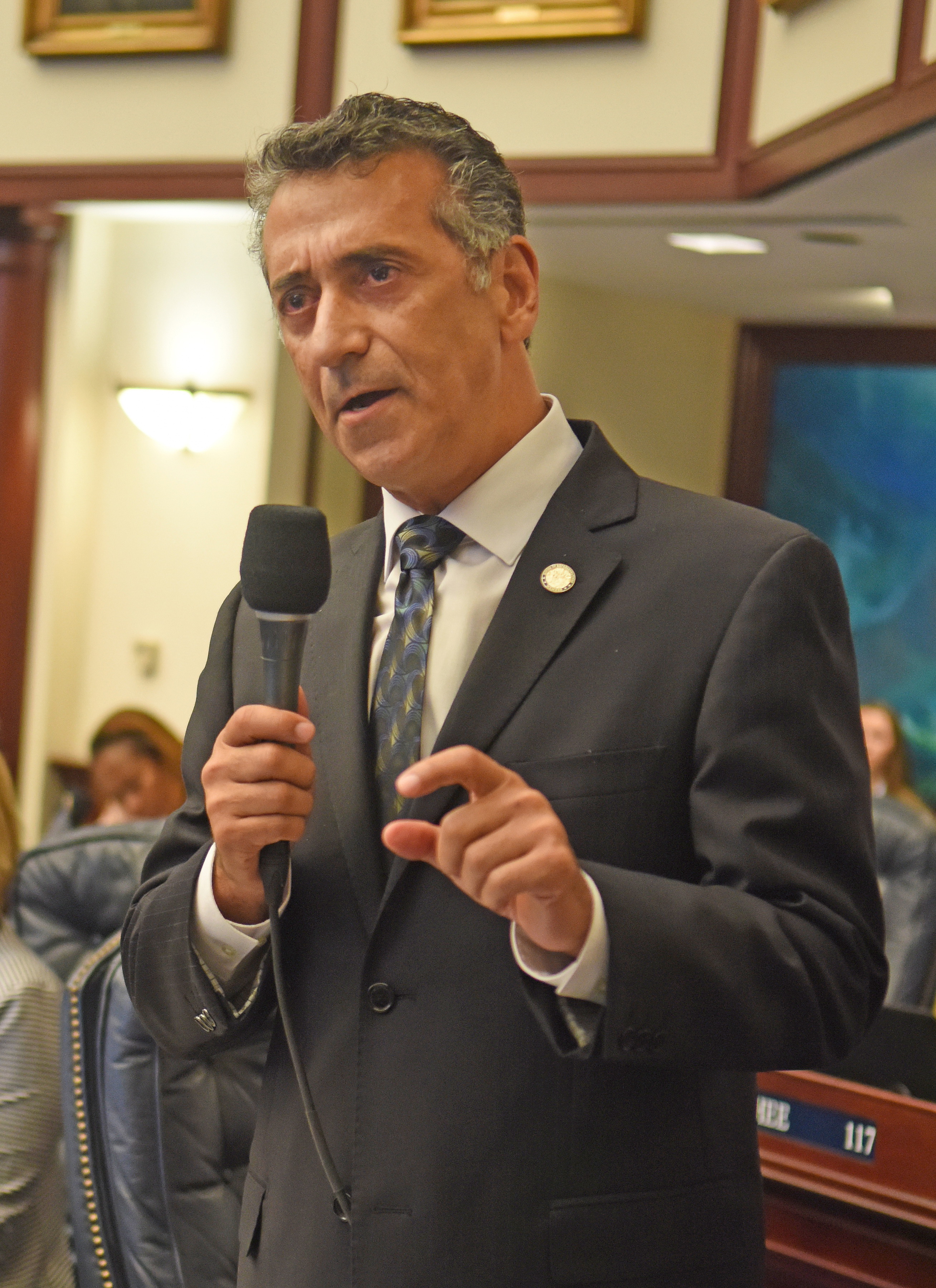 Urgent action is needed, he said.
Robert Asencio, a Democratic candidate for county commissioner in Miami-Dade's District 11, called for vigorous action to slow down the spread of coronavirus in a public statement on Tuesday.
Asencio, who served as a state Representative in District 118 from 2016 to 2018, urged county commissioners to take steps to increase testing and develop a step-by-step reopening plan. 
The Board of County Commissioners will hold an emergency meeting Wednesday at 10 a.m., and Asencio underlined the actions they take will ultimately affect the lives of their constituents.
"Willful ignorance, arrogance and an absence of leadership have led to a slapdash approach to the pandemic that threatens to turn Miami-Dade County into the COVID-19 capital of the world," he said in a statement. "Many business owners and their employees, starved of economic support from our government, rushed to risk their lives — dying to go to work — because they believed our leaders had their best interests at heart. And moreover that they knew what they were doing."
Miami-Dade accounts for nearly a quarter of the COVID-19 cases in Florida. There are 36,820 confirmed cases in Miami-Dade, and there have been more than 152,000 cases state-wide.
Asencio, who is running against incumbent Joe Martinez, said Tuesday Miami-Dade government encouraged businesses to open up too quickly and without proper planning. 
Now, said Asencio, is the time to widen the COVID-19 test kits distribution.
Asencio also said in his statement county commissioners must consider health, legal, and business experts who have no political or economic ties to the commission.
"We must then educate, train, support and oversee the businesses that the plan suggests can open to guarantee that they can operate within appropriate, category-specific guidelines," Asencio said. "The compliance with said guidelines must be strictly enforced with no exceptions."
Finally, he said there is no time for complacency. 
Increased testing also means increased monitoring and data evaluation, which will ultimately allow governments to adjust to the threat they are facing.
"The huge complexity involved in the handling of this crisis is well beyond the scope of someone like Joe Martinez who lacks the capacity, character and vision to do what is needed in order to protect his constituents," Asencio said. "We need to take a stand right now to guarantee the safety of the thousands of families who are clamoring for thoughtful guidance. And just as important, we need to start building a prosperous, safe and healthy future for Miami-Dade County after COVID-19."