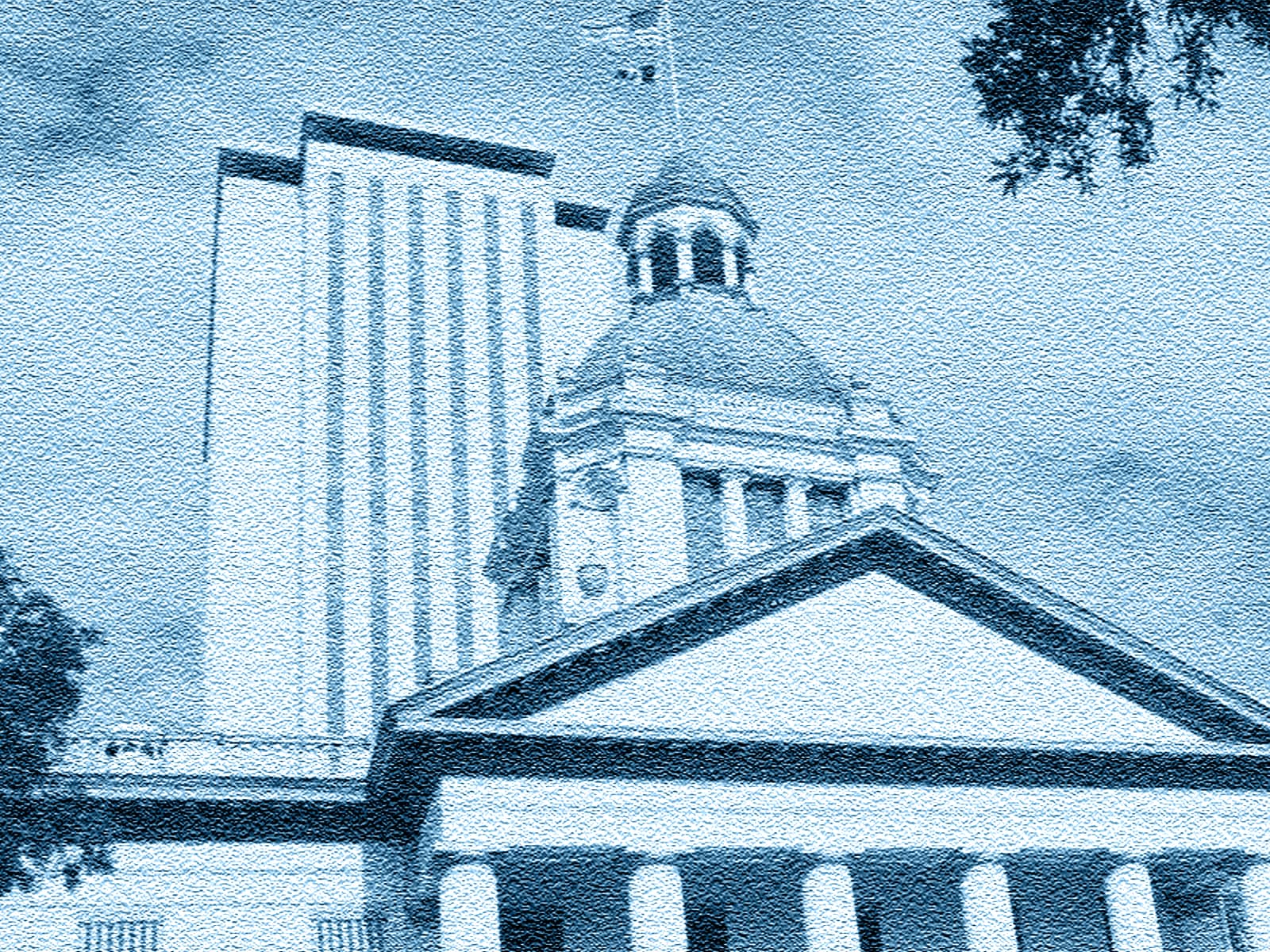 Jason Pizzo wants more than a new bill to fix Florida's broken unemployment system — he wants a full investigation.
CONNECTing the dots
Democratic Sen. Jason Pizzo wants more than just a new bill next Session to address the state's unemployment system's breakdown during the COVID-19 pandemic. He wants an investigation into what led to the collapse of the state's unemployment system. And he says it should be public.
Pizzo has devoted a gargantuan amount of time these past few months helping residents — both inside and outside his district — chase down claims amid a crumbling website and an overwhelmed staff at the Department of Economic Opportunity.
"The analogy I give is, I give you a four-burner stove to go make lunch for 1,000 people, it's just not possible," Pizzo said of the DEO's preparedness for the surge in cases this past spring.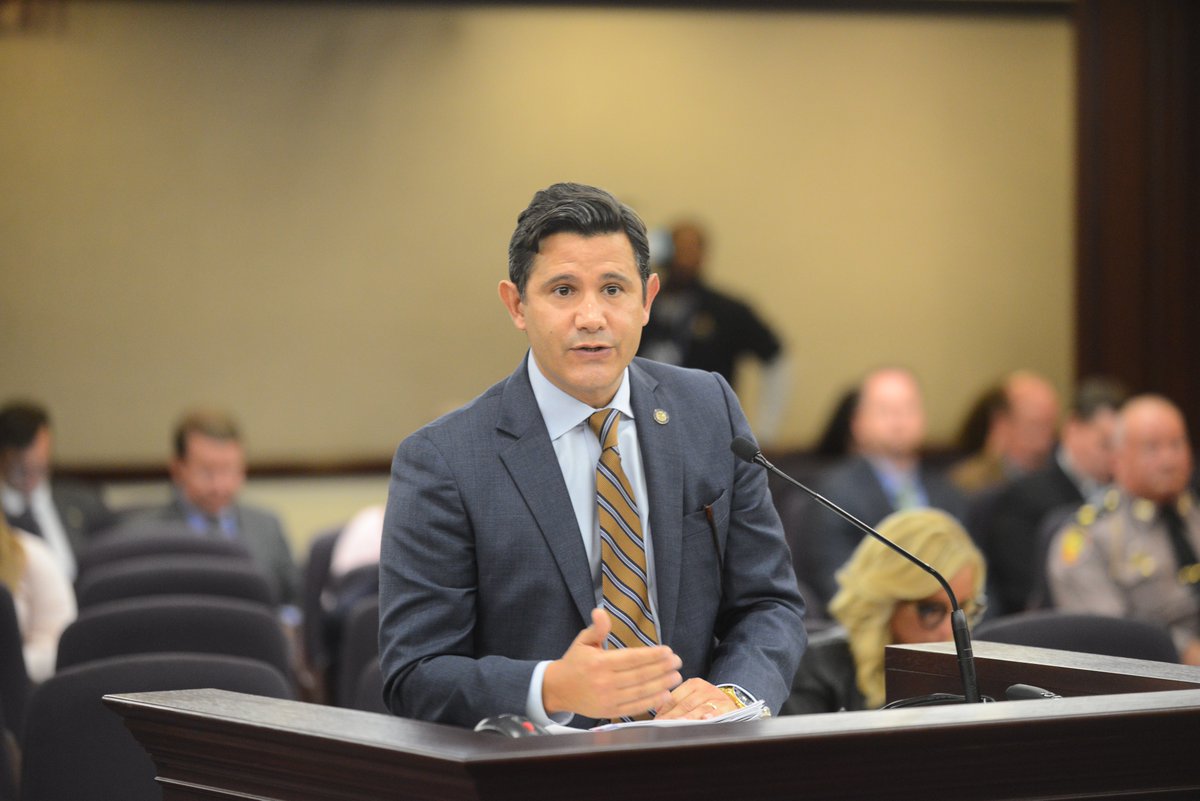 The well-reported failures led to the ousting of DEO Executive Director Ken Lawson. Pizzo says Lawson's replacement, former Rep. Dane Eagle, has been "accessible and receptive" since stepping in to lead the agency.
"He wasn't on a defensive posture. He's not been trying to excuse anything. He acknowledges it's awful," Pizzo said of Eagle's response to the DEO failures.
Many are calling for new legislation during the 2021 Session to help clean up the technical and staffing hurdles that blocked out-of-work Floridians from receiving unemployment for weeks or even months.
Pizzo said he's confident a deal would get done in the GOP-controlled Senate and the Democrats would have a seat at the table.
"Something's going to pass but I want it to be in a bipartisan fashion," Pizzo said. "I want bipartisan buy-in, so I even reached out to Wilton Simpson, the incoming President, and said, 'Listen, there's got to be a bill on unemployment and we all have got to be on board.'"
The Senator from District 38 also said he wants corporate buy-in for the bill, arguing large corporations were left hanging by the state while their employees languished.

"If you work for Disney for 26 years, you expect that your employer has some clout with the state of Florida," Pizzo explained. "And then to be basically put in the back of the line, and wait 60 to 90 days to get paid, Disney's pissed. I know for a fact that they're pissed."
The South Florida Democrat argued businesses could easily use a snapshot of their payroll to see who qualifies for unemployment. Pizzo pitched three different ways companies could alleviate their employees' struggles absent immediate help from the state.
"I want to give employers the option to actually pay the unemployment and be reimbursed by the state, or be fronted an approximate amount by the state, or pay the unemployment then get a subsequent year dollar-for-dollar tax credit."
In addition to legislation, Pizzo calls for a joint select committee to investigate why the DEO website failed spectacularly.
"The public has to see — in the sunshine — how this contract with Deloitte was originated."
The company has taken a heap of criticism since it helped build the state's current unemployment system under previous GOP Gov. Rick Scott. But Pizzo isn't so sure Deloitte deserves the brunt of the blame for the site's technical failings.
"I know that there were policy changes that were made to the website after it was effectively done — that were not technological, they were policy changes — that may have created resistance and headwinds to the efficient operation of the site," Pizzo said. "And at first blush, from what I know, I don't really blame Deloitte."
Some fixes have already been implemented, and Pizzo says awareness of existing problems would lead to better future outcomes.
"I think a year from now, if a similar situation — COVID 2 — were to arise, I think we're going to be in a better situation because there's been an admission and understanding that the technology has to change, the system has to change, the operation has to change."
___
Coming up, the usual assortment of tidbits, leftovers, and not-ready-for-prime-time moments by Peter Schorsch, Drew Wilson, Renzo Downey, Jason Delgado, and the staff of Florida Politics.
Take 5
The "Takeaway 5" — the Top 5 stories from the week that was:
DeSantis rallies Trump's support — The Governor held little back in front of the Donald Trump-base crowd of thousands at the Orlando-Sanford International Airport. DeSantis joined the President for a rally in Sanford and unleashed a tirade of passion and anger, declaring Democrats whiners, declaring nothing will be shut down due to coronavirus concerns in Florida again, and promising rioters will land in jail. Gov. Ron DeSantis' speech followed up remarks from Reps. Michael Waltz and Matt Gaetz, as well as House candidate Leo Valentin. But Democrats focused less on the speech and more on a series of high-fives he gave supporters unmasked, which he followed with rubbing his own nose.
Oliva voices skepticism over DOH data — The Department of Health delayed a report on COVID-19 infections because it received approximately 400,000 COVID-19 test results from Helix Laboratory that had already been reported. The state agency said Helix was not at fault for the error. But House Speaker José Oliva, a longtime skeptic of lockdowns and other measures to prevent the spread of a deadly coronavirus, called into question the state's COVID-19 death toll. In a memo issued to all House members, he announced an in-house analysis on death numbers and warned of compromised data and a methodology he claims inflated death rates.
Outbreak impacts UF football season — The University of Florida football team paused all activities after learning it had 19 positive cases of COVID-19 and about a dozen more quarantined because of contact tracing results. Gators coach Dan Mullen said two assistant coaches also tested positive for COVID-19. This resulted in the cancellation of a conference-sanction game between Florida and Louisiana State University, the defending national champions, that had been rescheduled to Dec. 12. The team has shifted to requiring everyday testing as a result of the spike in cases, which started Sunday, a day after a loss against Texas A&M University.
Harris to lead AHCA — DeSantis appointed Shevaun Harris as Acting Secretary of the Agency for Health Care Administration, filling a spot left vacant when Mary Mayhew left the department earlier this month. Harris most recently served as assistant deputy secretary for Medicaid, a role held since February 2017. A national search will continue for a permanent appointment to replace Mayhew, who left the department earlier this month. Harris has been responsible for directing comprehensive Medicaid strategic and program plans to efficiently and effectively carry out the Agency goals and objectives, overseeing more than 110 employees.
Fried launches 'Mask Up' week — Agriculture Commissioner Nikki Fried proclaimed Oct. 16 to 23 as "Mask Up Florida Week" in the Sunshine State. The weeklong proclamation aims to remind Floridians that masks can save lives amid the COVID-19 pandemic — part of the Commissioner's Be SMART Florida awareness campaign. The campaign, which digitally launched in August, encourages Floridians to do their part to contain the virus. The SMART acronym asks Floridians to social distance, mask up, avoid crowds, remember to wash hands, and throw away disposable PPE items. Fried's campaign launched days after DeSantis unveiled his "One Goal, One Florida" campaign.
Coronavirus numbers
Positive cases
— 739,050 FL residents (+19,049 since Oct. 9)
— 9,387 Non-FL residents (+467 since Oct. 9)
Origin:
— 6,442 Travel related
— 276,066 Contact with a confirmed case
— 6,864 Both
— 449,678 Under investigation
Hospitalizations:
— 46,862 in FL
Deaths:
— 16,030 in FL
Mortgage money
Attorney General Ashley Moody and Florida are securing more than $11 million in relief for Floridians harmed by Ocwen's business practices.
Florida and the financial services company are waiting for the District Court for the Southern District of Florida to approve the agreement, which provides $8.6 million in consumer relief, including alleged servicing failures, mortgage loan modifications, and late fee waivers. Another $3 million covers civil penalties and reimbursements for the Attorney General's Office.
"This resolution is a continuation of our efforts to correct harmful deficiencies in mortgage servicing practices and ensure that distressed homeowners who have been impacted by servicing errors receive much-needed relief — relief that is especially important in these challenging times," Moody said.
In 2017, Florida filed a complaint in SDFL against Ocwen for errors the state says the company committed in servicing residential mortgage loans. According to the state's attorneys, Ocwen failed to accurately onboard loans onto its system of record, mishandled borrowers' escrow accounts, overcharged borrowers' accounts, and sent misleading communications about borrowers' accounts.
"We applaud the efforts of Attorney General Moody to fight for Florida homeowners impacted by Ocwen's alleged improper mortgage servicing conduct," said Office of Financial Regulation Commissioner Russell Weigel. "Our agency is proud to work with her team to reach this resolution, which provides helpful relief to homeowners and families across the state."
Eligible borrowers do not need to do anything to apply for relief. Under the proposed deal, Ocwen must relieve $1 million in Floridians' debts.
'Woman of the Year'
On Friday, Agriculture Commissioner Fried named Veronique Sallin as the 2020 Woman of the Year in Agriculture.
The award, first launched 36 years ago, is given each year to a woman who made "exceptional" contributions to Florida agriculture in the fields of citrus, cattle, timber and more. 
"Today, I'm proud to announce Veronique Sallin as Florida's 2020 Woman of the Year in Agriculture for her exceptional leadership and dedicated years of service to our state's agriculture community," Fried said. "Ms. Sallin's unique leadership, passion, and commitment continue to influence and broaden markets for Florida's signature citrus industry while breaking barriers for generations of female agricultural leaders — I am honored to recognize her accomplishments and service to our state's agriculture industry."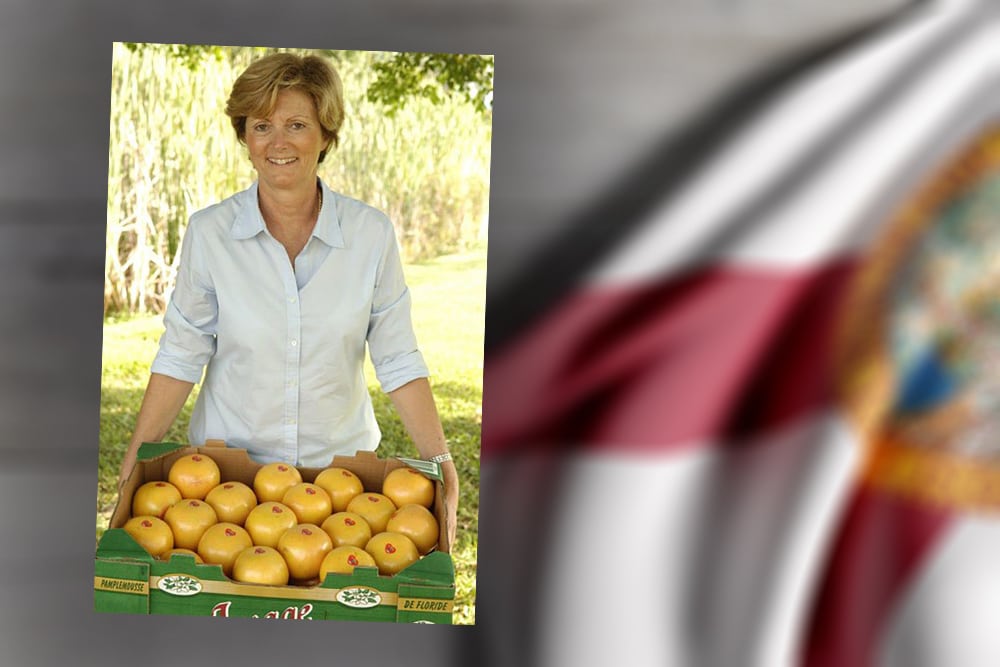 Sallin is the co-founder of IMG Enterprise Inc., an agriculture and land management company established in 1979. She acts as the company's Vice President of Sales and Marketing and Director of Organizational Development. 
Fried, in a news release, credited Sallin's "passion and unique vision" in sustainably-minded company growth and land management. 
"Ms. Salin has been involved with community organizations to help make an impact locally and has established herself as a leader in the field in both the U.S. and France," Fried added.
Notably, French President Nicolas Sarkozy awarded Sallin the National Order of Merit in 2012. The award recognized her professional and personal efforts to highlight French culture and heritage in Florida. 
Twitter troubles
This week, Chief Financial Officer Jimmy Patronis provided U.S. Sen.Scott with law enforcement's findings on the Twitter hack that impacted numerous companies, politicians, CEOs, and celebrities. 
The Florida Department of Law Enforcement report centers on the infamous Twitter hack that led to bogus tweets being published from the accounts of Barack Obama, Joe Biden, Mike Bloomberg. Notably, the hack also impacted tech giants, including Amazon CEO Jeff Bezos, Microsoft co-founder Bill Gates and Tesla CEO Elon Musk.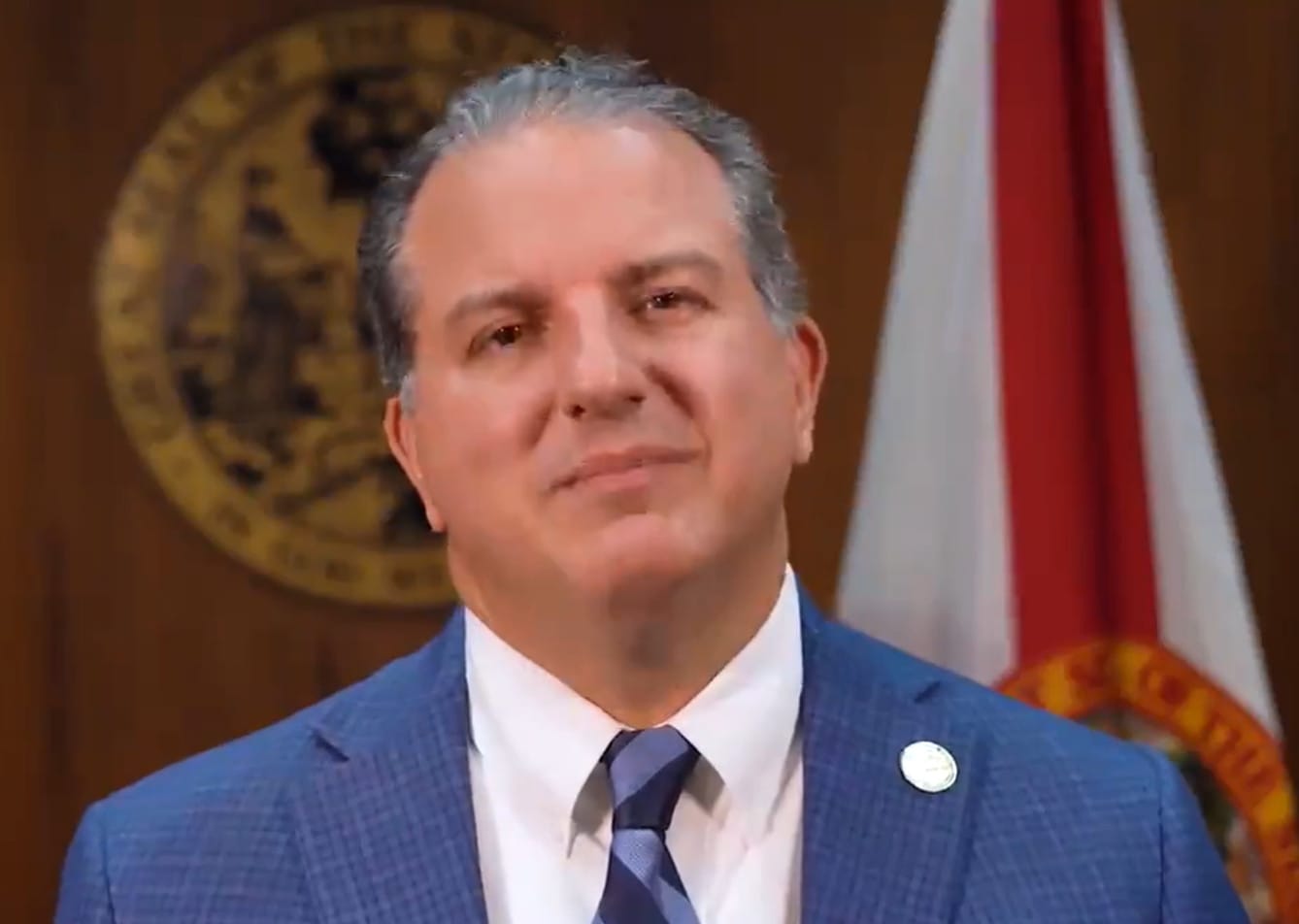 "Protecting the citizens of Florida from fraud is one of my top priorities," Patronis said. "As Congress has subpoenaed Jack Dorsey, this will be a great opportunity to hold his feet to the fire and determine whether Twitter has taken any steps to protect our global markets from something as simple as the bribing of mid-level management."
In July, Patronis asked the Florida Department of Law Enforcement to investigate the high-profile incident and called on Twitter CEO Dorsey to cooperate. 
Several men were arrested in connection to the hack, including a Tampa teenager. 
"I appreciate FDLE for their work in this report, and we're providing it to Congress for their continued deliberations," Patronis added. "If Twitter won't fix their own mess, Congress should fix it for them."
CARES cash
Patronis also announced this week that the Division of State Treasury earned an additional $20 million in interest from CARES Act funding. 
The accumulated interest raises the state's total earnings to $62 million through September. The earnings will be deposited into the state's general fund. 
"The COVID-19 pandemic has had a major impact on Florida's businesses, communities and finances," Patronis said in a news release. "By making smart financial decisions, we have produced $62 million to be used by the Governor and Legislature to strengthen our state. By allowing generated interest to remain at the state level, the Trump Administration is providing tremendous economic flexibility for Florida as we work to restart our economy."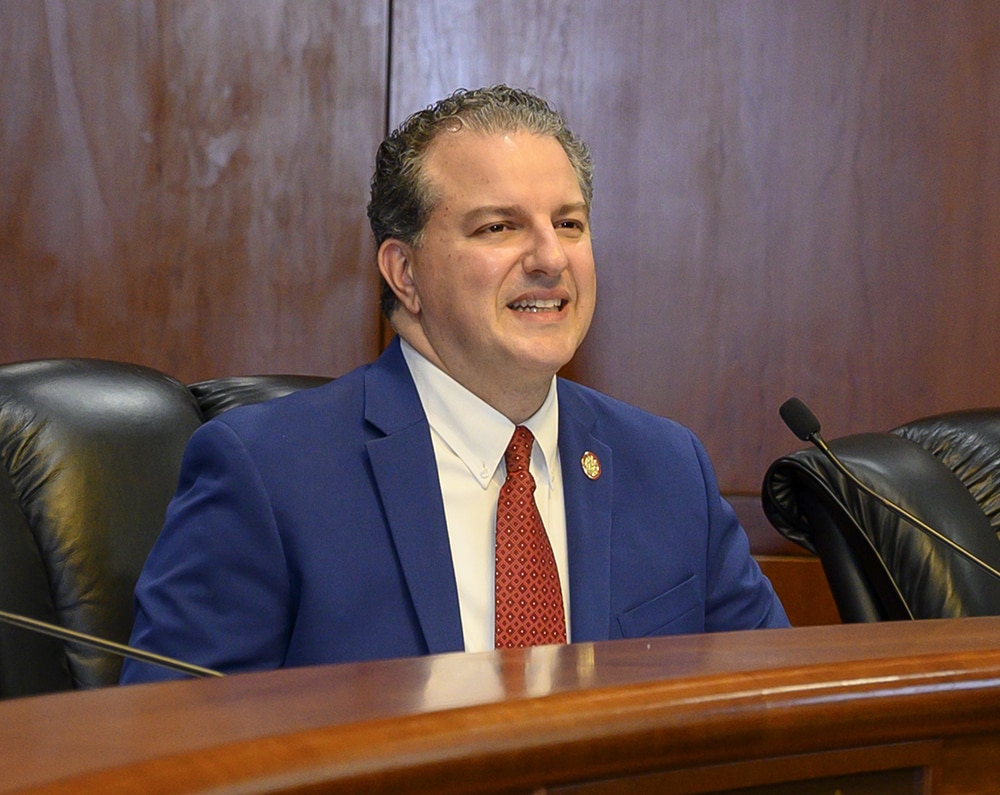 The $62 million comes after the state received nearly $5.9 million from the Federal CARES Act and invested a leftover amount into the Treasury Investment Pool.
The move was intended to help offset the pandemic's effect on state general revenue. 
The CFO's office has created the CARES Act Transparency Tool to help Floridians track the federal dollars. 
The CARES Act was signed into law on March 27, 2020. It provided more than $2 trillion in funding for programs ranging from education, health and human services, labor, housing and agriculture.
Instagram of the week
View this post on Instagram
The week in appointments
Agency for Health Care Administration — DeSantis appointed Harris as Acting Secretary of the Agency for Health Care Administration, filling a spot left vacant when Mayhew left the department earlier this month. Harris has served in AHCA for over a decade, most recently as assistant deputy secretary for Medicaid policy and quality since February 2017. Harris holds an MBA from Quinnipiac University, a master's of social work and a bachelor's degree in psychology from Florida State University.
Forensic funding
To decrease DNA backlogs and fund forensic research, the Northern District of Florida has awarded the Florida Department of Law Enforcement $3.9 million from the Department of Justice.
Two grants worth $2.8 million and $1.2 million come from the DOJ's Office of Justice Programs' $192 million national forensic science fund. The federal assistance will help increase laboratory capacity and hire and train forensic experts, said Lawrence Keefe, United States Attorney for NDFL.
"We rely heavily on the investigative and technical skills of our law enforcement partners to ensure we can successfully prosecute criminals in Northern Florida, and these grant dollars will help us to do just that," Keefe said. "More importantly, these funds will enable victims to get answers and see justice done more quickly."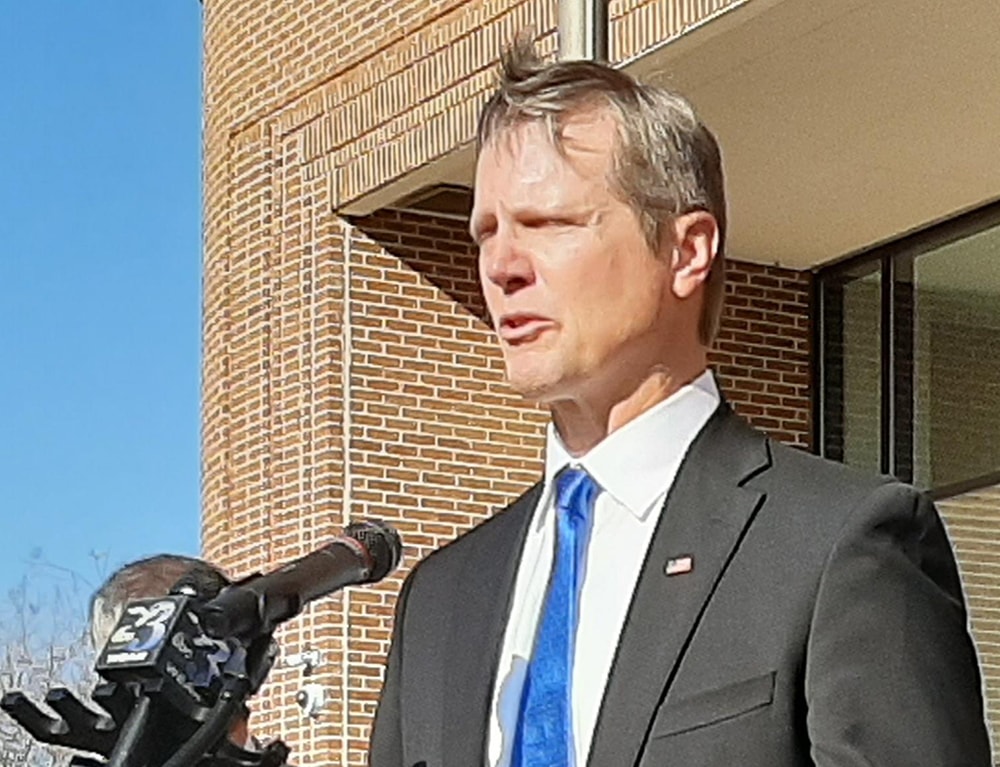 The Office of Justice Programs has received annual appropriations for forensic science activities, including DNA analysis, since 2004.
The larger two grants go toward FDLE's DNA Capacity Enhancement and Backlog Production Program while the smaller tranche goes toward the Paul Coverdell Forensic Science Improvement Grant.
"Developments in forensic science have given investigators an extraordinary array of tools that can be enlisted to solve crimes and bring answers to victims and survivors, often after many years and even decades," said OJP Principal Deputy Assistant Attorney General Katharine Sullivan. "These investments in crime-fighting technology, from DNA analysis to drug toxicology to forensic anthropology, will help identify and convict perpetrators, ensure justice for innocent victims and keep communities safe by deterring future criminal activity."
State-Fish Art 
K-12 students will submit original artwork of Florida's official fish in a statewide competition hosted by the Florida Fish and Wildlife Conservation Commission.
For the Florida State-Fish Art Contest, hosted in partnership with Wildlife Forever, students can submit original art of either the state freshwater fish — the Florida largemouth bass — or the state saltwater fish — the Atlantic sailfish. Students can win state and prizes through the free contest, and winners will advance to the national competition.
FWC's goal with the program is to inspire creativity while developing the next generation of anglers and conservationists.
"We are committed to increasing youth participation in freshwater and saltwater fishing through this effort," FWC Director Eric Sutton said. "The State-Fish Art program is a unique and creative way to connect to youth anglers and the FWC is proud to be sponsoring the initiative for Florida."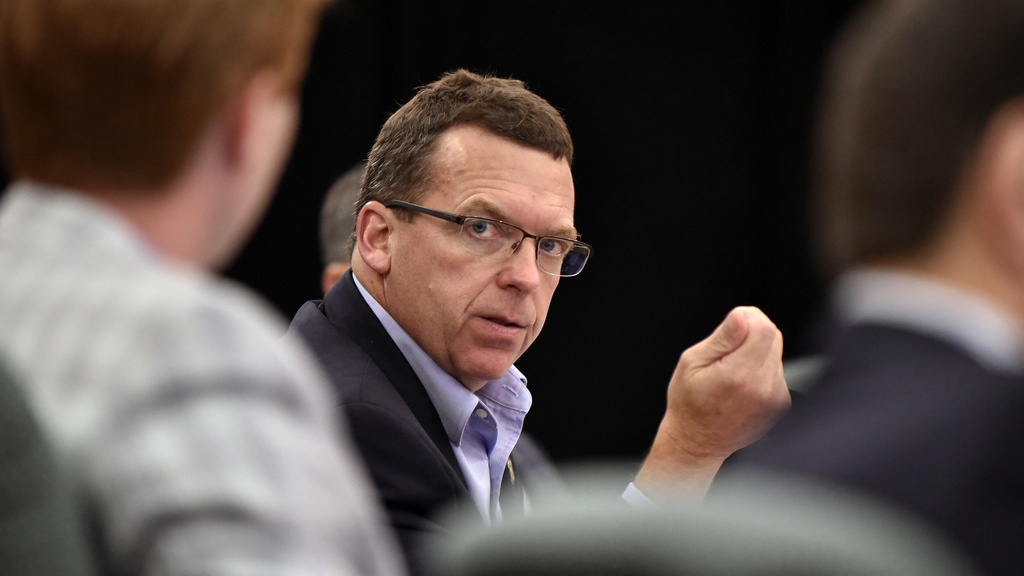 FWC will select winners from four categories, kindergarten through third grade, fourth through sixth grade, seventh through ninth grade, and 10th through 12th grade.
Applicants submit an original, horizontal 9"x12" piece and an entry form. For students in fourth grade and up, their submission must include a creative writing submission, no longer than one page, about the chosen species.
Submissions can be mailed to Laura Rambo at FWC or scanned and emailed to [email protected]
Jewish Caucus blasts rehire
The Florida Jewish Legislative Caucus has denounced the Palm Beach County School Board's decision to rehire former Spanish River Community High School Principal William Latson.
Latson, who will be rehired as an administrator, cast doubt on the Holocaust's existence in an email to a student's parent and was fired last year. Over 14 million people, including 6 million Jews, died in the atrocity committed by Nazi Germany.
Boca Raton is home to both Spanish River Community High School and Caucus Co-Chair Rep. Emily Slosberg. The Democrat said the school board teaches students that decisions can be made for financial reasons instead of ethical ones.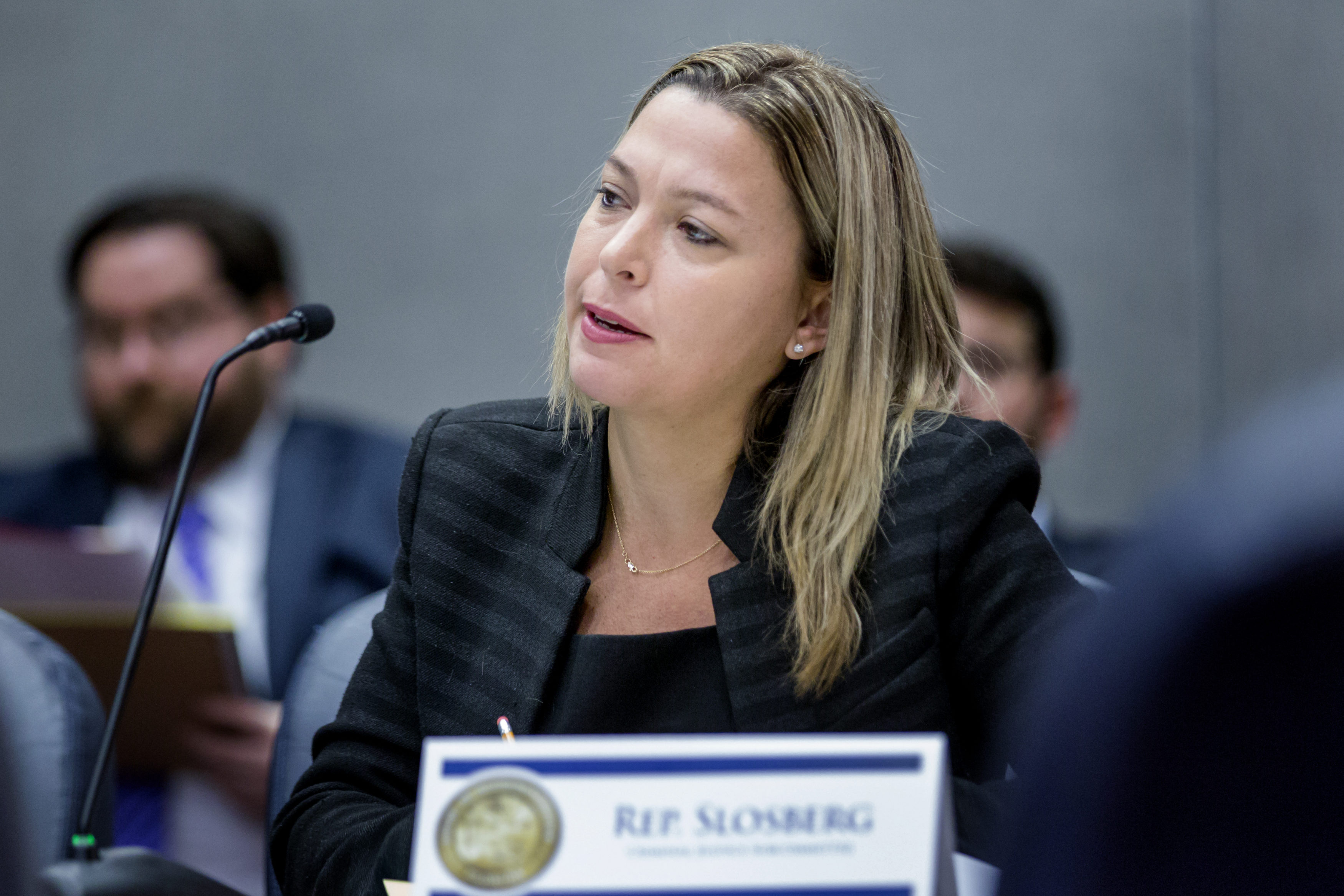 "It is unacceptable and unconscionable that Principal Latson should continue to work for the School District of Palm Beach County, given his incendiary comments denying the Holocaust," Slosberg said. "The Holocaust is a historical event; it really happened. It is not a matter of personal opinion, as Principal Latson alleged."
Co-Chair and Democratic Rep. Michael Gottlieb also sounded off against the district, saying he was offended at its offer for a second chance.
"To deny the Holocaust is to commit an assault on history and commit a new offense to the memories and legacies of those who lost their lives," he said. "It is compounded by the fact that such an assault comes from an educator, who has a responsibility to encourage and engage students in a truthful learning process. Today we should not tolerate this behavior from our educators as it encourages and embraces historical hatred, racism and genocide."
Incoming Speaker-Designate Daniel Perez, who is not a member of the Caucus, signed on supporting its message. He called on Latson to issue an apology to the community.
"Anti-Semitic sentiments, like those of Mr. Latson, have no place in a public school," Perez said. "Not in the classroom and certainly not in the School District's administration."
Official crustacean
This week, Sen. Janet Cruz of Tampa announced her intent to file legislation that would designate the Devil Crab as the Official Crustacean of Florida. 
"We are living in unique, difficult times right now, and that is not lost on me," Cruz said. "This legislation is an homage to the Hispanic influence on our city, and more specifically, a tribute to what is undoubtedly the best handheld, fried food there is."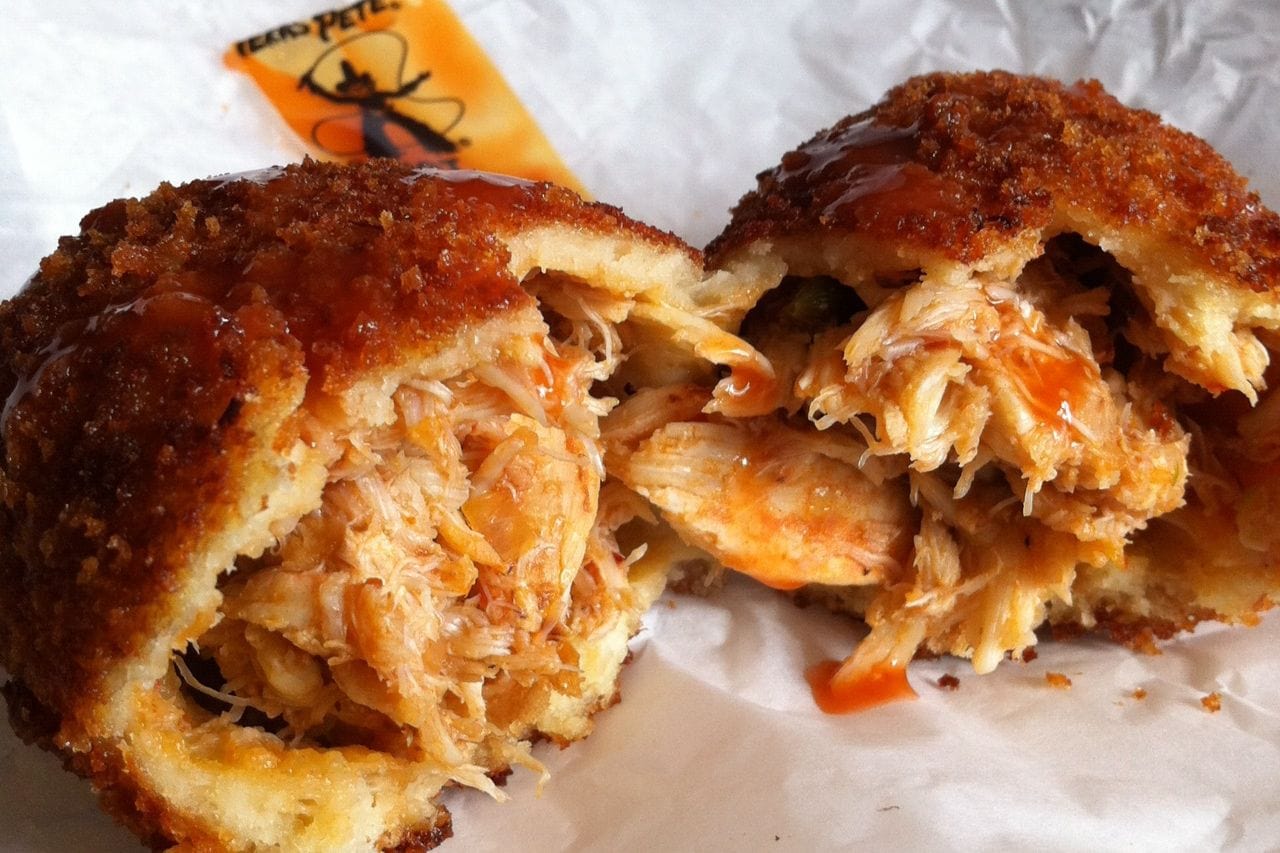 Notably, Cruz's announcement comes as Hispanic Heritage Month draws to a close. In a news release, she said the crustacean has a storied history among the Hispanic community in Tampa that began during a factor strike in 1920.
As Cruz tells it, cigar factory workers sustained themselves for ten months on a diet of Blue Crab and Cuban bread. Both ingredients at the time were affordable and widely available.
"Devil Crab is a local staple that helped those suffering through tumultuous times so many years ago. This is not exclusively a delicate mix of crab meat that is breaded and fried; there's symbolism mixed in as well. It serves as a reminder of the determined, impoverished, immigrant factory worker from so long ago."
Tampa is well known for its multiculturalism, including Cuban, Italian and Spanish immigrants. 
Success!
The Florida Board of Bar Examiners said it successfully administered the October 2020 Bar Examination to 3,137 examinees this week.
"The board thanks all of the examinees for their hard work and dedication to seeing this process through. We would also like to thank ExamSoft for its effort in preparing for the exam and assisting the board and examinees on exam day," Board Chair David Reeves said.
The board said it is expediting grading for the October 2020 exam and expects to post exam grades on the Florida Supreme Court's website by Nov. 20.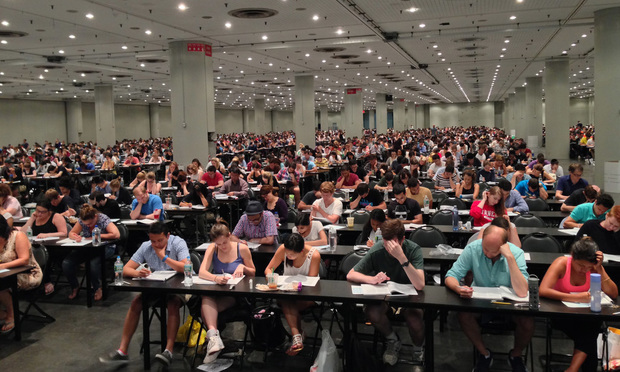 The announcement comes after a series of mishaps that caused multiple pandemic-related cancellations and reschedulings for the exam, a requirement to practice law in the Sunshine State.
Wannabe-lawyers were originally expected to show up for an in-person test at sites in Orlando and Tampa for an exam in late July, but the exam was made remote and pushed back a month.
However, the testing software was riddled with glitches, leading the board to cancel the exam a day before it was to be administered.
The comedy of errors led the Florida Supreme Court to approve a program allowing Bar exam applicants to practice under a licensed attorney. The program will last until 30 days after the results of the February 2021 Bar exams are released.
Be energy-aware
Six months into the pandemic, most Floridians have learned more time at home means bigger electric bills.
In honor of National Energy Awareness Month, the Public Service Commission has a handful of tips on how to get the bill back down to earth.
"Both weather conditions and the effects of the COVID-19 pandemic have impacted our home energy use. While we may have saved money by not driving to work or dining out, we're using more energy and water overall," said PSC Chairman Gary Clark.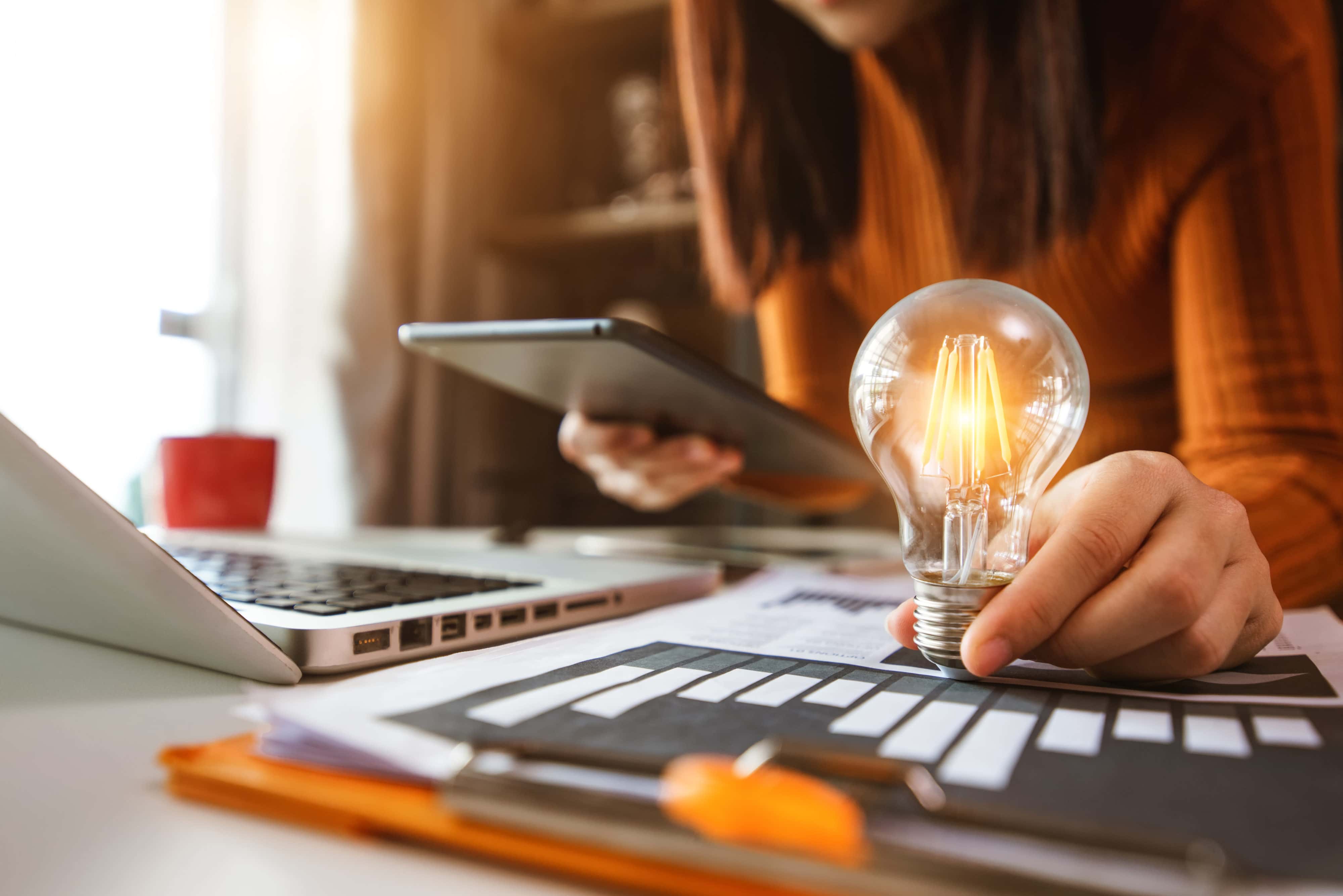 "As a result, many Floridians have seen higher than average utility bills, but a simple solution is to implement conservation measures during the fall and winter months to help control costs."
Topping the PSC tip sheet: Turn off lights when they're not in use. It may seem like a small step, but lighting accounts for about 12% of a typical electric bill. To that end, installing new LED bulbs in place of CFL or, even worse, incandescent bulbs can make a noticeable impact.
PSC also recommends checking doors and windows for air leaks and fill them with caulking or weatherstripping. Also, check the air filters. Since heating and cooling costs account for about half an electric bill, a little investment could produce big savings.
The commission also suggests checking insulation, especially in older homes. The same goes for appliances — if they're older, chances are they're less efficient than modern models.
For Floridians who need a visual aid for their home check, the PSC Conservation House is a good place to start.
Acreage acquired
The Florida Department of Environmental Protection and the Fish & Wildlife Foundation of Florida snapped up 578 acres of conservation land in Gulf County this week.
The parcel is located within the St. Joe Timberland Florida Forever project in the Apalachicola River and Bay watershed. DEP said the addition expands upon the state's recent 20,168-acre land in the Lake Wimico tract.
"This land is one of the most undeveloped, diverse, productive and economically important natural systems in the southeastern United States," DEP Secretary Noah Valenstein said. "This acquisition will protect drinking water supplies, preserve the vitality and connectivity of wildlife habitats, and expand public lands access. This success is the result of cross-sector partnerships and dedicated coordination."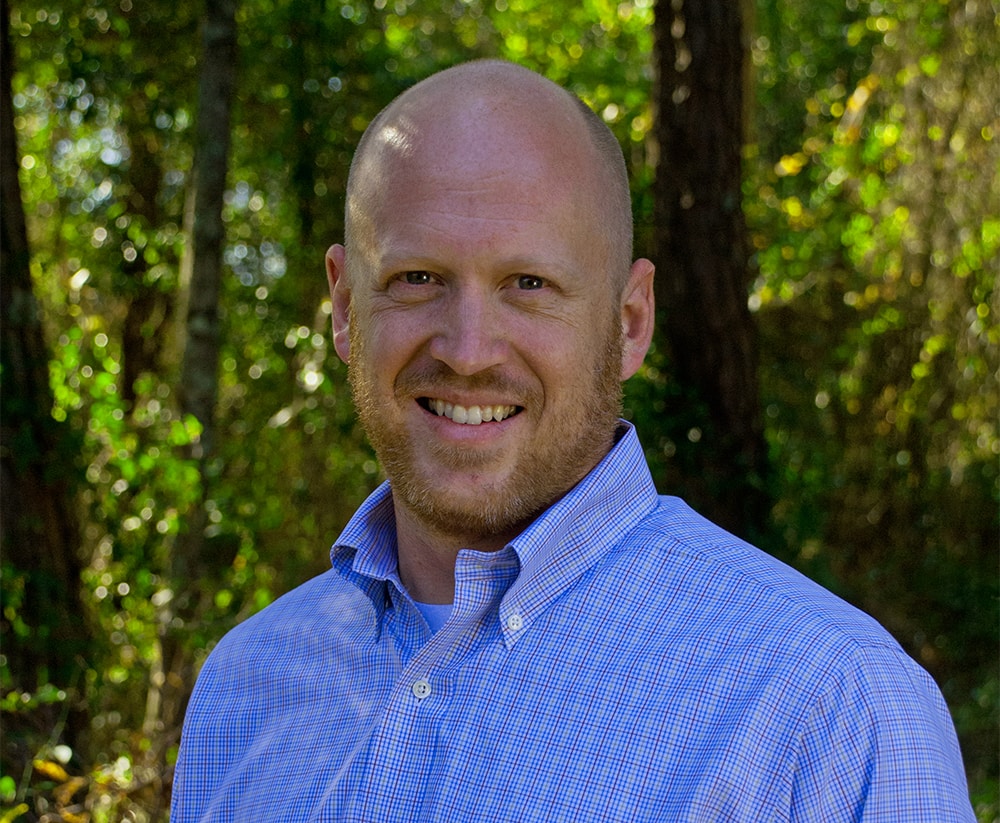 Division of State Lands Director Callie DeHaven added, "The permanent protection of Lake Wimico is a great example of Florida Forever dollars being used to protect numerous aspects of Florida's resources. We're proud that we were able to work with our partners to complete this important acquisition and look forward to continuing to build these types of partnerships to acquire additional lands for conservation and recreation."
The St. Joe Timberland Florida Forever project will be managed by the Florida Fish & Wildlife Commission as part of the Apalachicola River Wildlife and Environmental Area.
New venues
The Florida Senior Games are coming to Alachua and Pasco counties.
Enterprise Florida announced this week that the Wiregrass Ranch Sports Campus in Wesley Chapel, the Hotel Indigo Celebration Pointe in Gainesville, and the Legacy Park Multipurpose Center in Alachua would host Florida Senior Games events in early December.
The venues are new to the games and new in general — Legacy Park opened in 2017, Celebration Pointe opened in 2018, Wiregrass has been open a matter of months, and the Sarah Vande Berg Tennis and Wellness Center opens its doors for the first time on Saturday.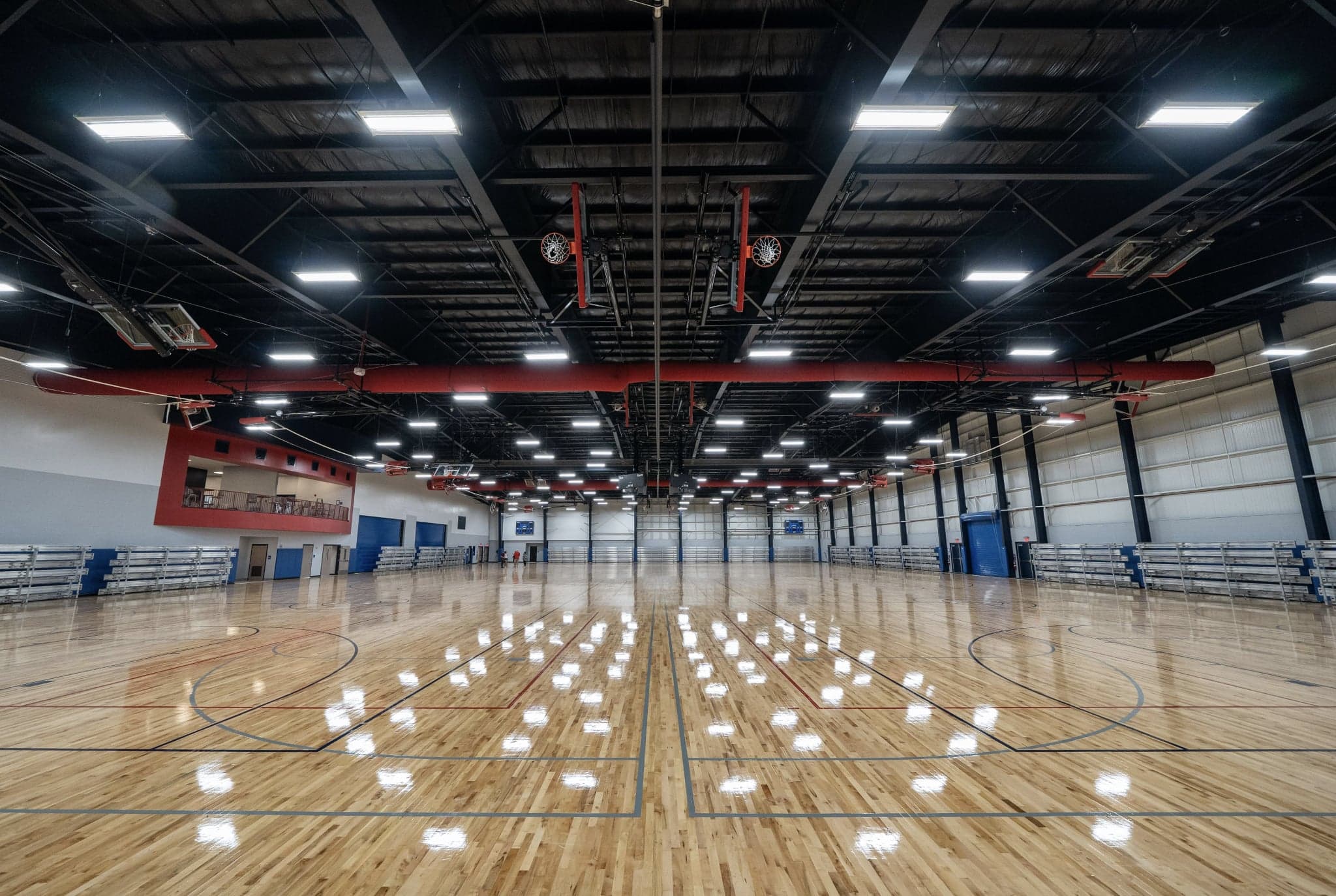 "This venue is unlike anything else in the Tampa Bay sports market," Sports Development and Tourism Manager Consuelo Sanchez said of the Wiregrass Ranch Sports Campus.
"It's solely dedicated to sports and includes everything event organizers and planners look for, all under one roof. Having an on-site hotel really adds to the convenience WRSCPC offers to event planners who are considering different venues."
The 2020 Florida Senior Games will be held Dec. 5-13 in multiple locations throughout Central Florida.
The games serve as a qualifier for the 2021 National Senior Games, which will take place in the Greater Fort Lauderdale area Nov. 5-18, 2021.
Due to the pandemic, anyone over 50 can register for the 2020 Florida Senior Games without qualifying performance. 
Clean Energy Champions
Conservatives for a Clean Energy Future named Reps. Vance Aloupis and Chris Sprowls as 2020 Clean Energy Champions.
The national nonprofit, which advances state-based clean energy policy, offers the recognition to lawmakers who back conservative policy initiatives that promote renewable energy, energy efficiency and environmental stewardship.
As Speaker-Designate, Sprowls is the anticipated House Speaker for the 2021 and 2022 Legislative Sessions.
"These leaders, through words and actions, have shown that they are dedicated to fighting for a clean energy future," said CCEF President and CEO Mark Pischea. "Representatives Aloupis and Sprowls are strong advocates of common-sense, market-driven energy policies that CCEF believes will generate jobs and economic prosperity, pave the way for energy independence, and make Florida a leader in our nation's transition to a competitive, innovative, and clean energy economy."
Champions are strong proponents for competitive, free-market-oriented policy solutions transitioning their towns, counties, and states to a clean energy economy.
Corona Directions