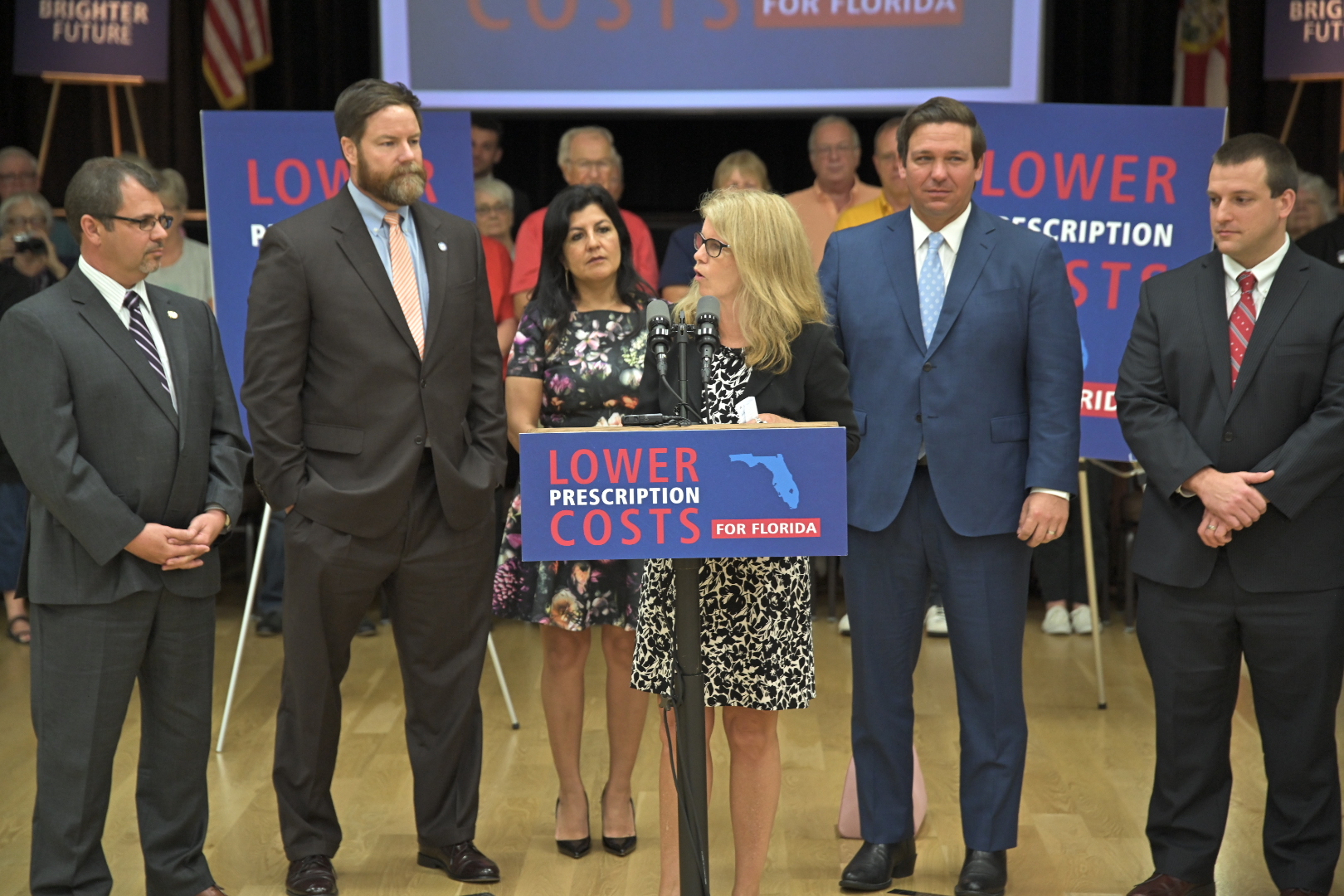 Maintenance meds part of first tranche of import drugs.
A plan that policymakers hope will lower the prices for prescription drugs in Florida is now one step closer to reality; people with chronic illness, including HIV/AIDS, will be among the first to benefit.
On Monday, Gov. Ron DeSantis' office announced that the state's Agency for Health Care Administration (AHCA) officially submitted its Section 804 Importation Proposal (SIP) to the U.S. Department of Health and Human Services (HHS) for Florida's Canadian Prescription Drug Importation Program.
A release from the Governor's Office notes that the first wave of imports will include "maintenance medications" to help with "chronic health conditions such as asthma, COPD, diabetes, and HIV/AIDS."
"For far too long, Floridians have been paying exorbitant prices for prescription drugs," DeSantis asserted in a prepared statement.
"Today, we take another step toward lowering those prices by submitting a proposal to the U.S. Department of Health and Human Services for a first of its kind Canadian Prescription Drug Importation Program. My administration will continue to work collaboratively in an effort to bring affordable prescription drugs to all Floridians," the Governor pledges.
"Today's proposal submission is the result of bold leadership from Gov. Ron DeSantis and his continued efforts to make prescription drug prices affordable for Floridians," said AHCA Acting Secretary Shevaun Harris. "I know that this crucial step Florida is taking toward effective change will be a catalyst for other states around the nation to follow. We will continue to work hard to bring down these prices that have burdened too many Floridians."
Monday's announcement continues an elongated process for getting this plan into play.
Last summer, the DeSantis administration submitted its "concept paper" to the Feds, outlining proposed program parameters.
That followed the passage of HB 23, a bill that establishes an intergovernmental structure: administered by the Agency for Health Care Administration, pills from Health Canada would be brought in via the program, administered by a vendor.
A second prong of the program would allow imports from other countries deemed safe by the Food and Drug Administration. FDA rules will be final on Nov. 30.