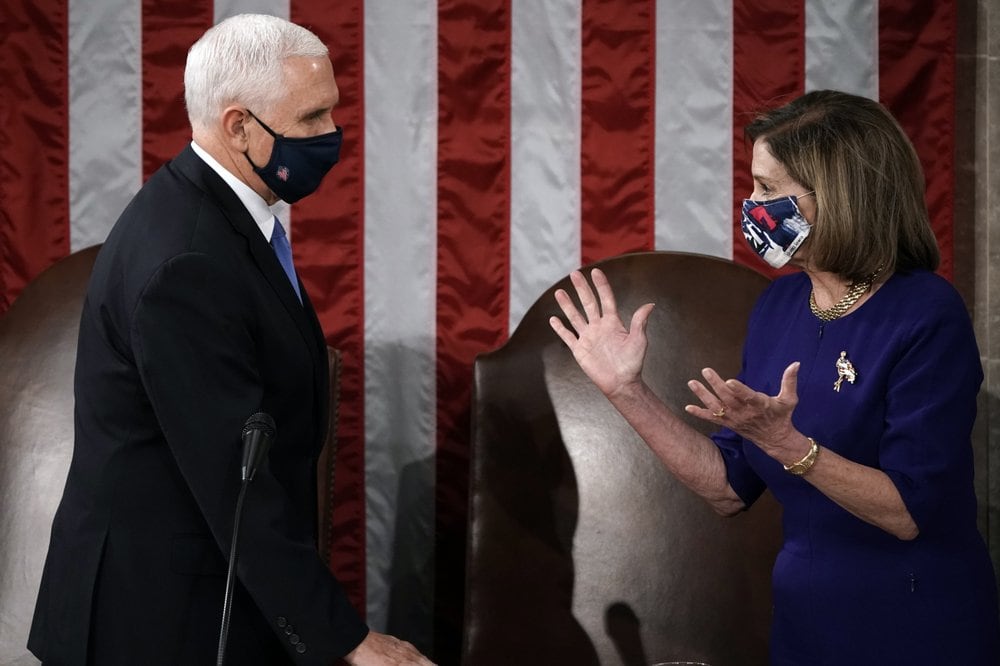 Crist was one of the first to tweet support for invoking the 25th Amendment Wednesday.
After calling for the removal of President Donald Trump via Twitter Wednesday afternoon, U.S. Rep. Charlie Crist has now written a letter to Vice President Mike Pence echoing his sentiments.
"If allowed to remain in power, President Trump represents an unprecedented danger to the American people and our constitutional republic.  You have the power under the 25th Amendment to the United States Constitution to defend America from this threat. It is your duty to exercise it," Crist wrote in a letter to Pence Thursday.
Crist's letter to the Vice President and Cabinet members follows the pro-Trump armed insurrection at the U.S. Capitol Wednesday, which led to the death of four individuals.
"In the final days of his term, President Trump still retains the awesome powers of the presidency, has the nuclear football, and is Commander in Chief of our military. After all, he is still the President," Crist said in his letter. "But he should not be. You know this. His closest advisers know this. He has surrounded himself with conspiracy theorists and has convinced himself of their lies. The President is unfit and unable to discharge the powers and duties of his office."
Crist was the first to call for the use of the 25th amendment to remove Trump as the sitting President Wednesday afternoon in a tweet posted minutes after Trump released a video addressing the rioters in Washington. In the video, the President continued to make false claims about a fraudulent election and included a half-hearted call for the insurrectionists to go home.
The President is mentally unfit to continue as Commander in Chief. Calling on VP Pence to protect our nation & invoke 25th Amendment to remove Donald J. Trump from office, immediately. pic.twitter.com/zbxZKibkGG

— Congressman Charlie Crist (@RepCharlieCrist) January 7, 2021
"I know your pain, I know you're hurt, we had an election that was stolen from us," Trump said in the video. "But you have to go home now, we have to have peace."
Trump ended his address by telling rioters, whom he did not refer to as such, "we love you" and called them " very special."
"I'm not really a big ideological fan of Pence, but at least he's not, you know, a madman, like we're witnessing today," Crist said in an interview with WFLA news. "This is insane. This is horrific."
The 25th Amendment allows for the removal of a President if he is deemed unable to do his job, handing the role to the Vice President.
More Florida House members, including U.S. Reps. Alcee Hastings and Val Demings followed, citing the 25th Amendment Wednesday night.
Earlier in the afternoon, minutes after Crist's tweet, Minnesota Rep. Ilhan Omar announced via Twitter that she is drawing up Articles of Impeachment, saying, "Donald J. Trump should be impeached by the House of Representatives & removed from office by the United States Senate. We can't allow him to remain in office, it's a matter of preserving our Republic and we need to fulfill our oath."
Despite the breach at the Capitol, Congress certified the election results just before dawn, confirming President-elect Joe Biden as the winner.