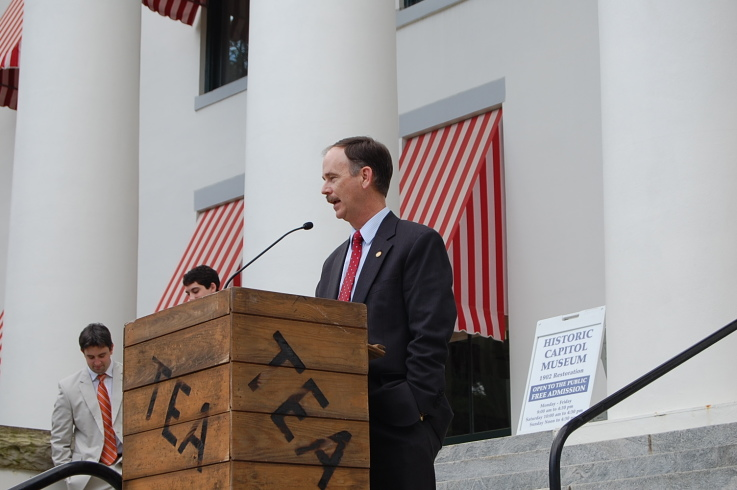 Political comeback for former legislator?
A veteran Duval County legislator who was termed out in 2016 seeks a political comeback, via a return to the state House in 2022.
Former Rep. Lake Ray, a Jacksonville Republican who represented the Southside House District 12 from 2008 through 2016, opened a campaign account Thursday, according to records from the state of Florida.
Current Rep. Clay Yarborough is running for what will be an open seat in Senate District 4, opening the House seat back up.
In addition to being a former state Representative, Ray previously represented the same area on the Jacksonville City Council. In more recent years, he ran for Congress (2016) and Duval County Tax Collector (2018), losing each of those races in the primary.
Ray contends that his experience will be a useful value add in 2022, given that three legislators (Yarborough and fellow Reps. Cord Byrd and Jason Fischer) will be leaving the House. Just as was the case in 2009, legislators will be working to overcome economic challenges. Ray sees himself as someone who can work with current Gov. Ron DeSantis to push good policy.
Known for his grassroots campaigning, Ray is already out there "going full force." He is "talking and meeting with" those voters who know him best to send him back to Tallahassee.
In 2016, during his bid for Congress, Ray notes that he made voter contacts with more than 60% of Republican households. Expect that kind of intensive effort again, along with social media and traditional voter contacts.
Ray is the second candidate in the field. Rogers Towers lawyer Adam Brandon is also running. Brandon, recently returned from a stint serving his country at Guantanamo Bay, is not without his bona fides.
He is the general counsel of the Republican Party of Duval County. In addition, Gov. DeSantis appointed Brandon to the 1st District Court of Appeal Judicial Nominating Commission, suggesting the Plaza Level may be comfortable with him.
Both Ray and Brandon come from the Arlington area of Jacksonville, and it will be interesting to see how locals split.
Alexander Pantinakis, a consultant on the rise from that part of Duval, is handling duties for the Brandon campaign. Bert Ralston, another veteran of campaigns in Northeast Florida and beyond, is consulting for the former representative.
HD 12 is a Republican-plurality district under its current configuration, with more than 48,000 Republicans outnumbering the more than 38,000 Democrats. There are also more than 28,000 who belong to neither party.