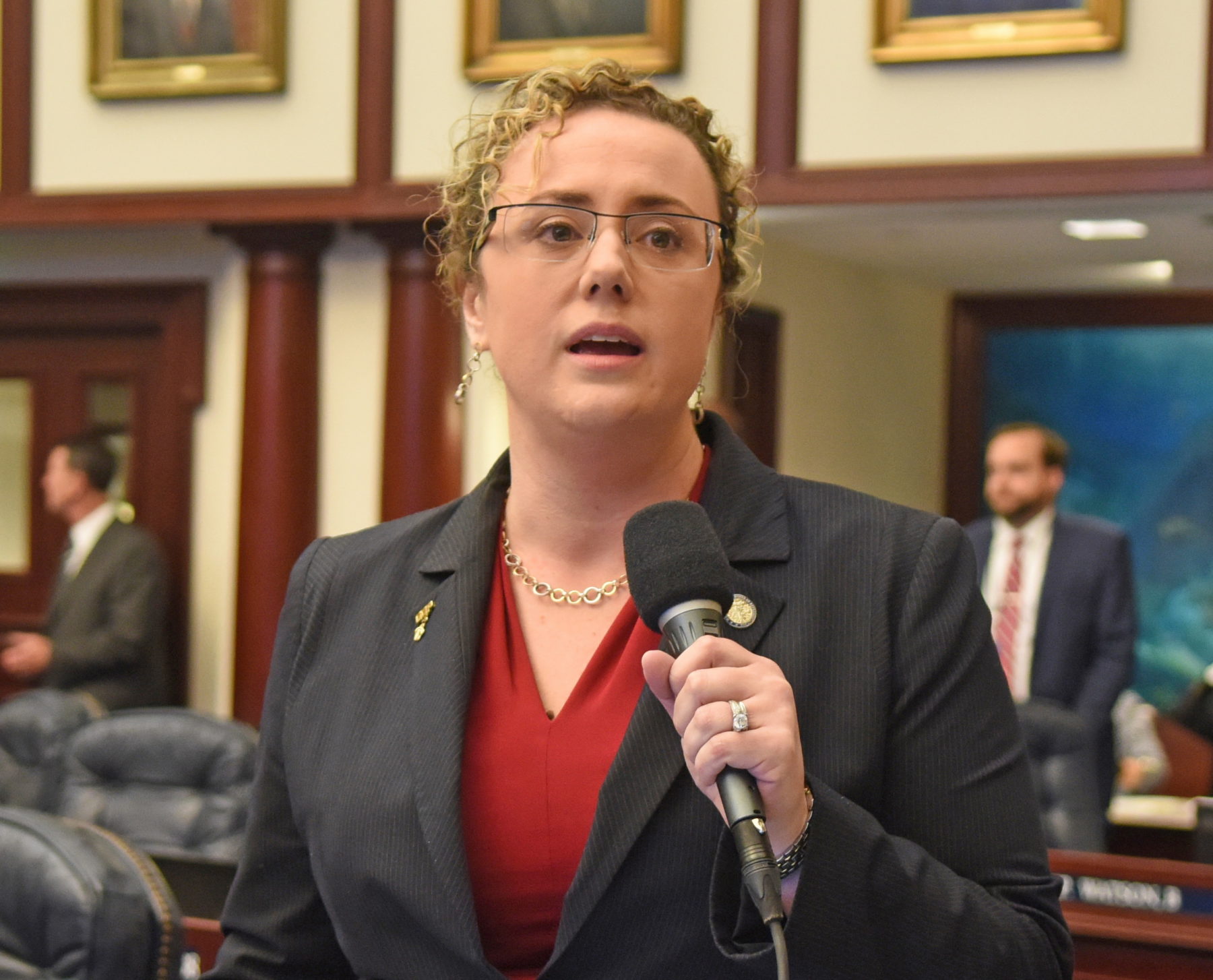 The legislation comes as lawmakers promise an increase in election integrity.
The leader of the Florida House's public integrity committee wants election supervisors to detail how outside grants were spent last year.
Rep. Erin Grall, chair of the Public Integrity and Elections Committee, sent a request on House letterhead ferreting out details.
"Your responses will help the Committee address many issues facing Florida voters," Grall wrote.
The survey asks first for an accounting of all grants received from sources besides the state and federal government. It makes mention of high-profile grants. That comes months after the Center for Tech and Civic Life committed $250 million in grants for local elections offices to help them navigate the challenges of the pandemic.
The Center was founded by billionaire couple Mark Zuckerberg, founder of Facebook, and Priscilla Chan, a pediatrician.

The letter from Grall signals an intent to scrutinize the impact of dollars and potentially its impact in the integrity of the 2020 election, though Florida's execution of the election has won bipartisan praise.
At the time the grants were announced, the Center cited challenges from the COVID-19 pandemic preceding a presidential election.
"Unfortunately, election departments face unprecedented challenges in 2020 due to COVID-19," said Tiana Epps-Johnson, the Center's executive director. This expansion of our COVID-19 Response Grant program provides our country's election officials and poll workers with the critical resources they need to safely serve every voter."
Grall's letter asks for voter registration records as of Nov. 1, including the number of voters deemed ineligible ahead of the Nov. 6 election. It also seeks the number of registrations for mail-in ballots from voters who had not previously voted.
She also asks for the number of mail ballots returned as undeliverable, and for information on how many first-class mailings of ballots were sent.
The survey asks a series of questions about how election supervisors follow up on returned ballots.
"When you send mail to a voter's residential address and you receive an undeliverable response from the post office, is any record of such return made in the voter registration records? Are any other steps taken to determine the voter's current residential address? Are they removed from the voter roll or determined to be ineligible?"
The survey also requests information on whether registrations deemed ineligible then get referred to the state attorney's office.
More questions request information on procedures for verifying signatures on absentee ballots, how vote-by-mail requests get solicited, and the procedures for canvassing.
Grall also wants information on how many supervisors last year utilized drop boxes to receive ballots and where those were placed. She also asks if any elections officials saw reports of "ballot harvesting."
The surveys head to supervisors as some voting advocates criticize efforts in the Florida Legislature to reduce the number of election cycles covered by a vote-by-mail ballot request.
Gov. Ron DeSantis at a press conference ahead of the Legislative Session said he wants the Legislature focused on election security.
"We want everyone to vote, but we don't want anyone to cheat," DeSantis said.
Still, the intense scrutiny in the survey surprised some advocates as Florida election officials won broad praise, with even critics of vote-by-mail, most notably former President Donald Trump, praising Florida's system of only allowing mail-in ballots to those who actively request them.
"As we look ahead to elections this spring and then in 2022, we would encourage Chair Grall to focus on the steps needed to ensure Florida's tradition of in-person voting is strengthened and convenient, as opposed to burdening Florida's supervisors of elections with a lengthy survey focused on the past," said Sarah Walker, executive director of Secure Democracy.
The survey is all the more surprising after Trump, who lost the presidential election to Democrat Joe Biden nationwide, won in Florida by a larger margin than his 2016 victory. Trump and Republicans in Congress challenged Biden's win as illegitimate over how other swing states that flipped blue handled mail-in ballots, but never questioned Florida's count.
The election system in Florida also served the Republican majority in the Legislature well, with the GOP flipping five seats red in the House and one seat red in the Senate.