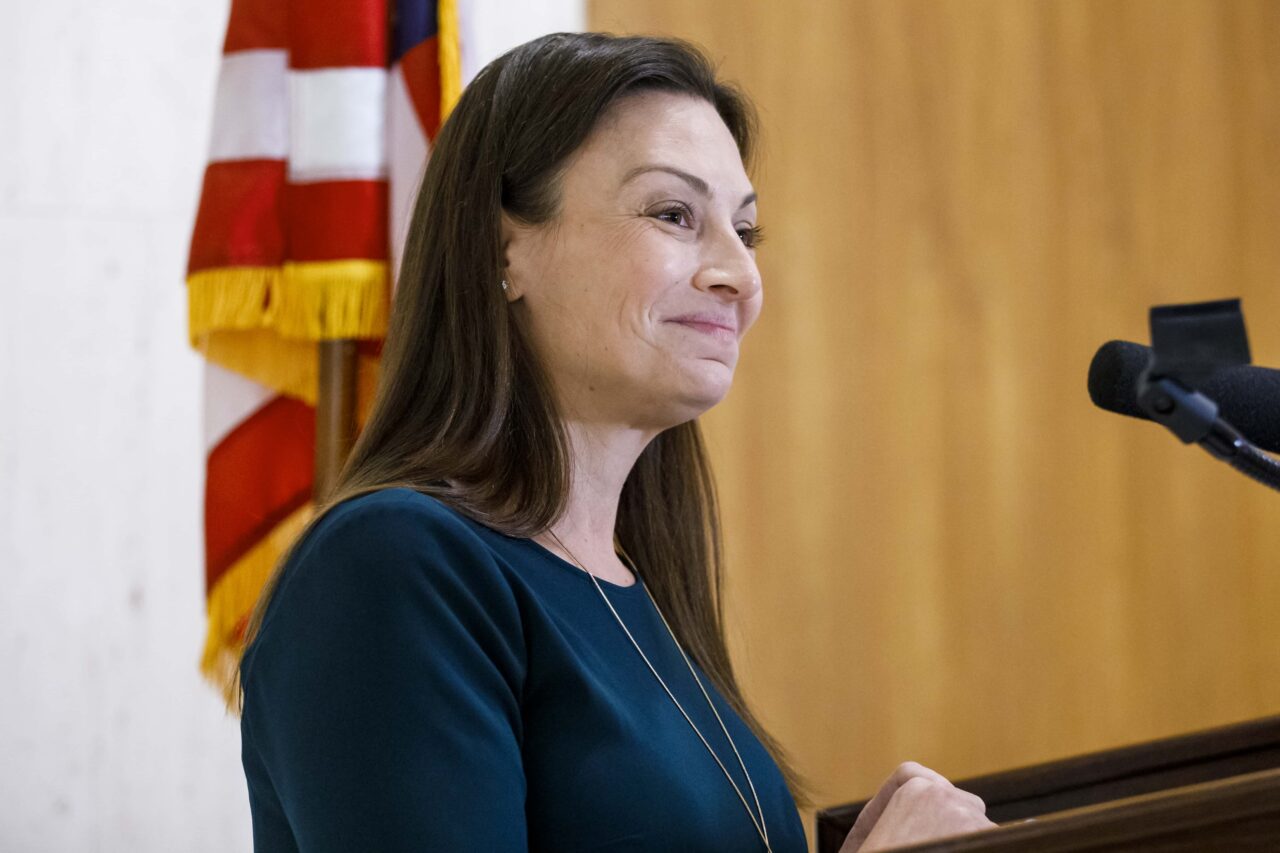 She got a headline, but that'll be the end of it.
We'll start today's exercise by conceding a point: Nikki Fried got her headline.
She called on Gov. Ron DeSantis to suspend Manatee County Commission Chair Vanessa Baugh for her role in directing COVID-19 vaccine to two affluent ZIP codes in the county.
Dutifully, my news brothers and sisters reported her words because that's what they do. They keep tabs on what people like Fried say, and then they file their stories. Something like this was irresistible because the Fried-DeSantis Steel Cage Match is about the juiciest soap opera in Florida politics now.
At some point, though, reality takes over. With that in mind, let's think of things that have a greater chance of happening than the suspension.
Donald Trump could say, "That whole election fraud thing, I just made that up. Y'all didn't believe that, did you?"
Rick Scott could join the Democratic Party and then campaign for U.S. Rep. Alexandria Ocasio-Cortez.
Charlie Crist might reveal the secret behind his perfect hair: It's a toupee.
You get the point. Fried's cryptic call for a suspension was more about DeSantis than Baugh.
Fried had a chance to poke the Governor and didn't pass it up. A poke is all it was though.
Look, Baugh deserves criticism for a bone-headed move in the middle of a pandemic. The vaccine should first go to the areas of greatest need, and I doubt the upscale GOP-dominated Lakewood Ranch area qualifies.
No one – not even Baugh – says this was something trivial because she's in hot water up to her neck.
But if Fried, who "might" run for Governor in 2022 (shhh, it's a secret) wants to lob a grenade at DeSantis, at least do something that has a chance to leave a mark.
Just imagine their first debate sometime next year.
Fried: You didn't suspend that Manatee Commissioner who gave the vaccine first to her rich Republican buddies.
DeSantis: And your point?
Oh, and asking for a congressional investigation was a waste of megabytes, too. Crist, by the way, was the first to call for that. DeSantis responded to that with sarcasm because that's how he often responds to things.
"How would you like your eggs, Governor?"
"What kind of question is that? Are you joking?"
Undoubtedly, Fried knows she is late to this party but went ahead with the troll anyway because, well, it's Monday.
The fact that DeSantis received a lot of publicity for speaking at the Conservative Political Action Committee soiree over the weekend may have had something to do with that, too.
Voters and the other County Commissioners are best qualified to address Baugh's blunder. The latter already happened.
Her colleagues rebuked her with an appropriate level of scorn and disgust. They also voted 4-3 to let her remain as chair of the Commission. Debate the wisdom of that if you wish, but her leadership status was asked and answered.
There is an investigation by the Manatee Sheriff's Office in response to a complaint filed by Paralegal Michael Barfield. We'll see how that plays out.
There have been multiple calls for Baugh's resignation, but she said, "nope."
Voters in her district seem to like her. They elected her last November to a third term on the Commission with 87% of the vote against a couple of write-in candidates.
Against all that, what did Nikki Fried accomplish by weighing in a week after this hit the fan?
She got her headline, which always was the point.