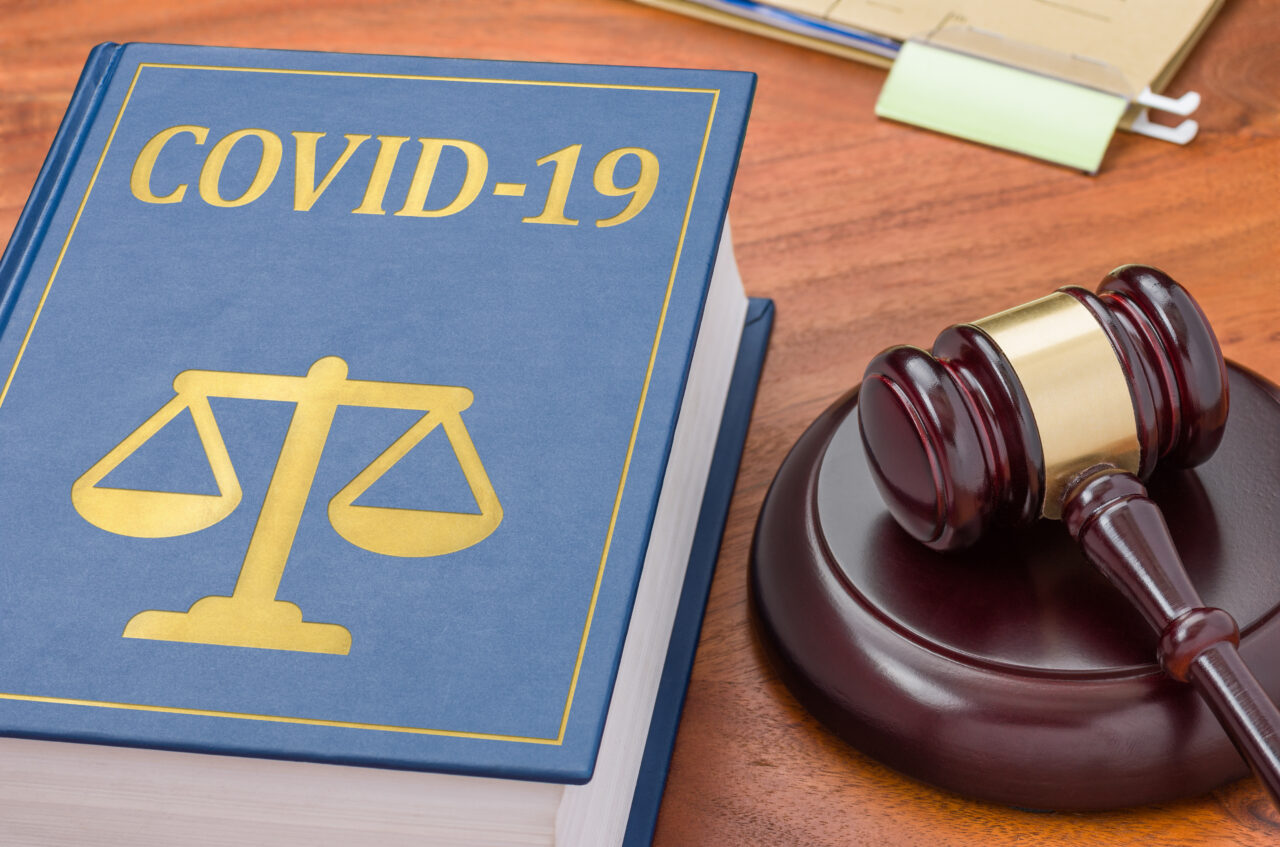 Gov. Ron DeSantis is backing liability legislation as one of several priorities.
The Senate bill to grant legal protections to health care providers in COVID-19 cases passed its second hurdle Wednesday.
The Health Policy Committee approved St. Petersburg Republican Sen. Jeff Brandes' bill (SB 74) on a 5-4 party-line vote, advancing a measure that could make Florida one of a few dozen states to extend temporary provisional immunity to providers for COVID-19 infections.
Brandes' proposal would raise the bar for lawsuits related to COVID-19 against health care providers by asking plaintiffs to prove providers acted with "gross negligence."
Republicans, including Gov. Ron DeSantis, fear the threat of lawsuits are keeping health care providers from returning their services back to normal while reopening safely. Spreading COVID-19 in some cases when people interact is unavoidable, they contend. Florida lawmakers are contracting the virus on a weekly basis, Brandes added, even with weekly testing and limited public interactions in the Capitol.
That was even harder in the early days of the pandemic, when there was little access to personal protective equipment (PPE) and nursing homes were competing against the world to buy supplies. Many nursing homes resulted to using shower caps, homemade masks and trash bags to try to protect their residents and employees.
"We asked our health care providers to MacGyver their way through this, often with conflicting guidance," Brandes said.
Providers were juggling federal, state and sometimes local COVID-19 protocols that were constantly adapting to the novel virus.
Questions remain surrounding the legal definition of gross negligence, which state courts have defined as an action a "reasonably prudent person knows will probably and most likely result in injury to another." Ultimately it is up to a judge or jury to determine whether a health care provider's actions constitute gross negligence.
In one example, state regulators fined an assisted living facility in Miami Springs thousands of dollars for failing to follow U.S. Centers for Disease Control and Prevention guidelines last year after 52 residents died. The Florida Agency for Health Care Administration considered shutting down the facility, which Plantation Democratic Sen. Lauren Book suggested implied the facility was grossly negligent.
"Just because there's guidelines doesn't mean you can follow them during COVID," Brandes responded.
Senate Democratic Leader Gary Farmer hammered on the fact that the bill ties liability to the "reasonable cost" of PPE. Brandes replied that $1,000 per mask was not a reasonable price for health care providers.
Ocala Republican Sen. Dennis Baxley said the world has been at war with COVID-19 and called the bill one of the most important pieces of legislation filed for the Session.
"What can happen when you go back and nitpick the very warriors who fought that war for you and say they didn't do it perfect, you're opening a door to tremendous liability and financial loss to our state," Baxley said.
To the bill's opponents, he added, "It looks like a real trail of money here that some folks are hooked on."
Farmer agreed that money was involved in the debate. However, Farmer accused health care providers of trying to protect their profit margins.
Health care providers and business interests largely made up members of the public who signaled their support for the measure. Consumer groups and unions largely comprised the opposition.
Some Democrats were sympathetic to Republicans' fundamental intentions with the bill. Book acknowledged health care professionals "did a lot with a little."
In an attempt to reach across the aisle by invoking New York Democratic Gov. Andrew Cuomo, who has been a repeated punching bag of the right and who recently came under national scrutiny for how he handled the pandemic in nursing homes. Book agreed that Governor made questionable decisions to put nursing home patients back in nursing homes, leading to deaths.
"I think that happened in a lot of these nursing homes, and if this bill should pass, we would be giving them a free pass," she said.
Brandes' bill next heads to the Senate Health Policy Committee and then its last stop in the Rules Committee before it is ready for a vote by the full Senate. The House version (HB 7005), carried by Lakeland Republican Rep. Colleen Burton, also awaits a hearing in its final committee, the House Judiciary Committee.
Brandes is carrying the second half of the Senate COVID-19 liability package (SB 72), extending protections to most businesses. That bill is also headed to the Senate Rules Committee, but Dover Republican Rep. Lawrence McClure's version (HB 7) is ready for a vote by the full House.
Creating liability protections for businesses and health care providers has been a priority for DeSantis as he makes his push to bring Florida back to normal with no lockdowns or COVID-19 mandates. During a press conference following his State of the State address on Tuesday, DeSantis said he wants nursing homes to allow full visitation.
"I think a lot of the nursing homes have been concerned about liability," he said. "We want them to be able to do as much as possible, so I think they should absolutely do that. Whatever we need to do to be helpful with that we will."
Through the more than one year COVID-19 has been in Florida, both sides of the aisle have considered health care workers heroes. Brandes said it was time to pay them back.
"They were there for us. They were there for our families, our residents, our community, our neighbors on the front end of this," he said. "My argument to you is that we need to be there for them on the back end of this."