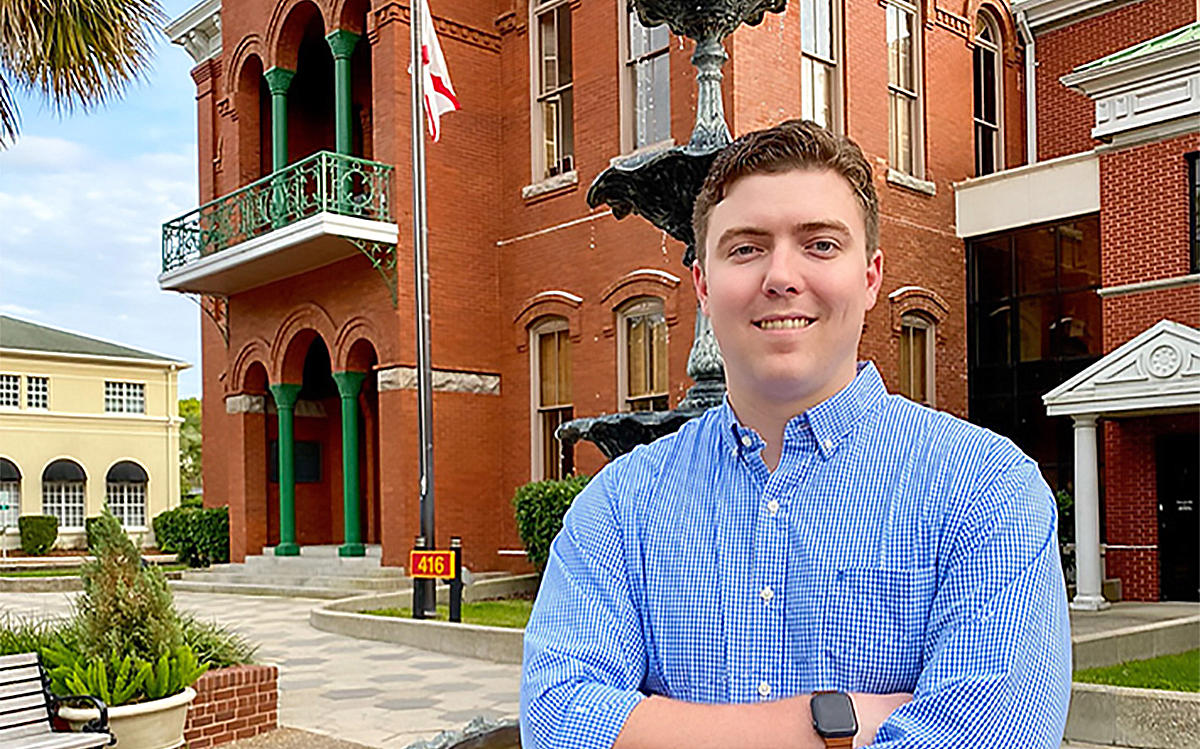 Bean and Commissioner David Sturges announced for the office.
While the Nassau County Commission and School Board candidates took most of the local election attention in Nassau County over the past few weeks, municipal elections are coming up in November, and Fernandina Beach is in line for a new Mayor.
Incumbent Mayor Mike Lednovich is up for re-election in his district, which means he can't run again for the position. Those eligible are current City Commissioners who aren't otherwise on the ballot, so into the ring comes Commissioners Bradley Bean and David Sturges, one of whom will be the next leader of the city.
Bean essentially kicked off the municipal campaign season virtually when he recently changed his Facebook page banner to a "Bean for Mayor" image. His campaign is running on a slogan of "Fernandina First."
The platform, rolled out on the campaign website, touches on campaign theme constants like jobs and economic growth. Bean also reiterates his commitments to the city parks and its oft-debated tree canopy.
He announced this week a plan, along with a video rendering, that would provide necessary upgrades and improvements to Central Park without moving the park's ballfields, which was a worry of many.
"I have worked with the Fernandina Parks and Recreation Department and a generous member of our community to bring forward this design to rebuild the Central Park playground," Bean said in a statement.
"This plan brings us a playground that is better than ever, and keeps our ballpark right where it should be — in Central Park. We look forward to opening this playground in just a few months."
Unlike some of the other City Commission races, the mayoral campaign between Bean and Sturges is quiet on the money front — Sturges has no activity, while Bean's includes the $75 he gave his campaign and a $6 bank service charge.
Sturges, who represents District 2, also has yet to create a mayoral campaign presence online. He won election to the seat in a close 2020 runoff with Genece Minshew — 50.5% to 49.4%, a difference of 38 votes.
Sturges was the largest vote-getter in the first round of voting, taking around 43.4% of the vote, compared to 29.7% for Minshew and 26.7% for Alexandra Lajoux. Bean defeated Marian Phillips in a 55.7% to 44.2% victory that year.
The 2020 money race may signal what's ahead in this contest, in that Bean's likely to have the money advantage, though Sturges proved he can compete and win against better-funded competition.
That year, Bean put nearly $33,800 into his City Commission campaign and spent it down to the last cent. Sturges raised just over $9,100, spending nearly $7,700 of it while Minshew brought more than $23,400 into her campaign and spent almost $20,000.
Bean's father, Sen. Aaron Bean, won the Republican Primary for the 4th Congressional District and is the heavy favorite to be the next person to represent Nassau County in Congress.