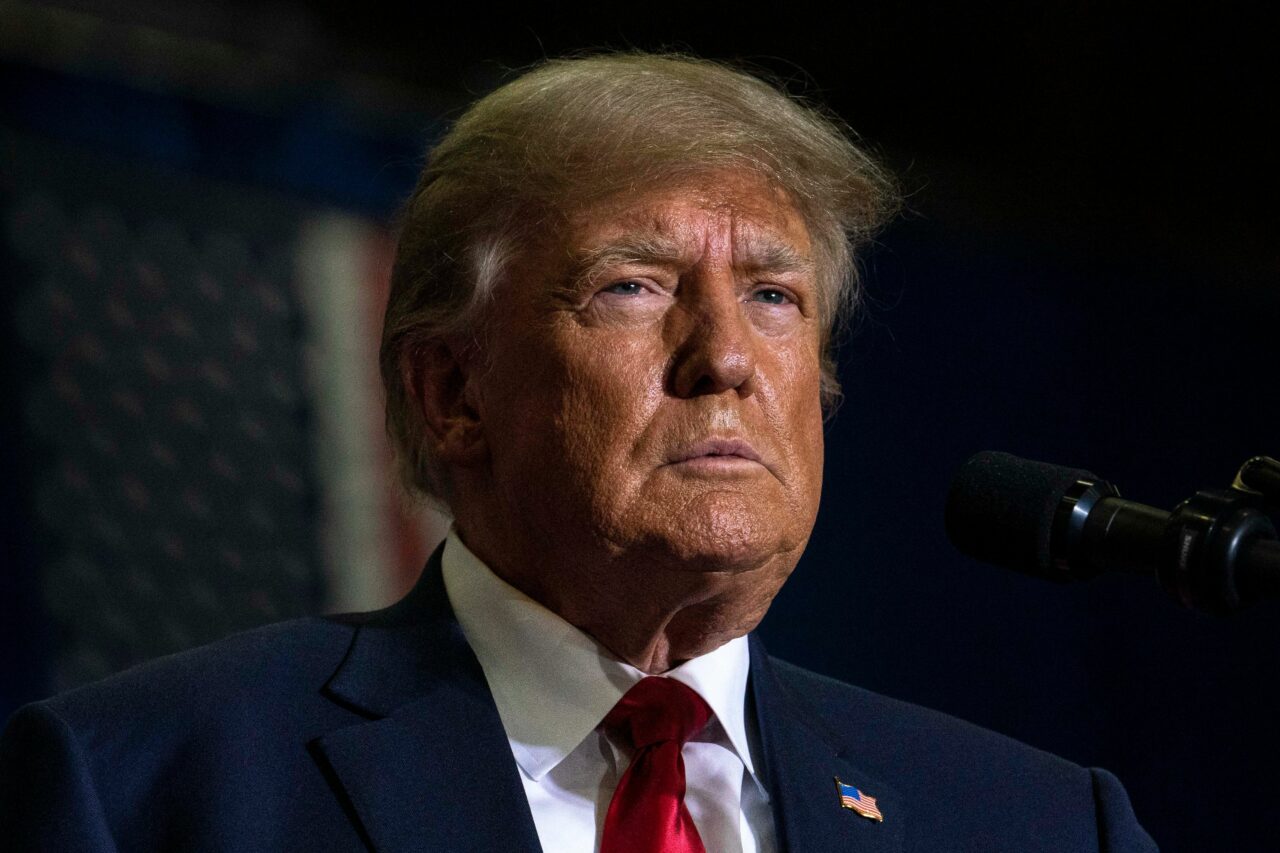 "Ron DeSantis, 10. That's OK."
The 2024 Republican Presidential Primary beckons for Donald Trump, even with Midterms still to be decided.
The former President, widely rumored to announce his intentions in Ohio, did not do so. But he again made it clear it was imminent.
"I'm going to be making a very big announcement Tuesday, Nov. 15, at Mar-a-Lago," Trump said to cheers.
Before Trump pre-announced, he also continued a recent history of referencing Gov. Ron DeSantis, which has seen favorable comments (a re-election endorsement Sunday) juxtaposed with a jab at the Governor as "Ron DeSanctimonious."
Monday's remarks were somewhere in between. Before reiterating his endorsement of DeSantis to cheers, Trump presented the same poll he did Saturday when he coined that nickname for DeSantis, as a "four more years" chant began in the crowd.
"All right, so it's Trump, 71. Ron DeSantis, 10. That's OK," Trump deadpanned. "Mike Pence, 7. It has to be an incorrect poll, you know why? There's no way (Liz) Cheney gets 4%."
Trump avoided the nickname, but the message was clear, with the former President cherry-picking the same Rasmussen poll he spotlighted in Pennsylvania roughly 24 hours after an endorsement of the absent DeSantis at a Miami rally for Marco Rubio.
"You're going to re-elect Ron DeSantis as Governor of your state," he said.
Trump claims he made DeSantis, but evidence piled up that the dynamic has frayed, even before the "DeSanctimonious" moment Saturday, raising questions about how enduring the DeSantis endorsement will be past Tuesday.
Among the grievances: DeSantis prematurely committed Trump to speak at the Florida GOP Statesman's Dinner in 2019; he didn't close beaches in 2020 despite Trump's wishes, and the Governor skipped a Trump rally while appearing instead with President Joe Biden in Surfside after the Champlain Tower South collapse.
Trump is still the front-runner in most 2024 Republican Primary polls, but DeSantis is a defined second in surveys, with stronger performances in some states, including Florida.