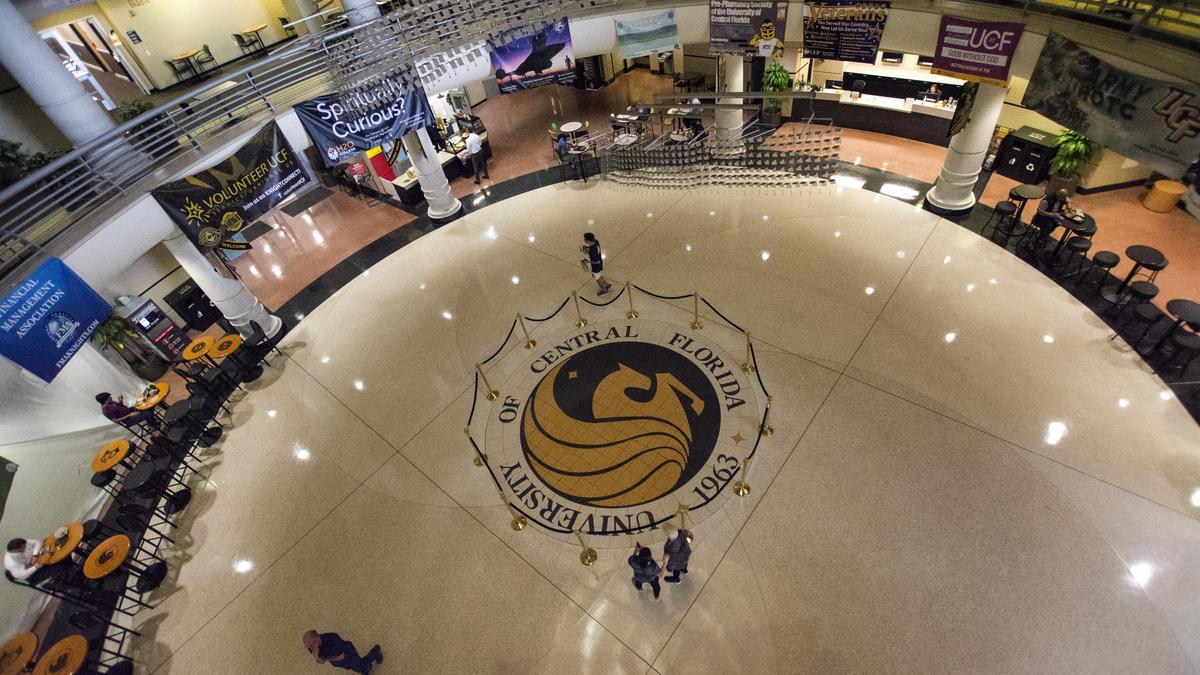 She often traveled to California, leaving Florida behind, and developing a bad reputation at UCF.
Pamela Douglas led a double life for nearly six years.
The UCF assistant professor secretly held a second full-time career at UCLA on the opposite coast while she worked in Orlando, according to a school report released to Florida Politics this month in a public records request.
Her career finally unraveled in 2022.
UCF got an anonymous complaint about Douglas in November 2021 and launched an investigation that found she broke multiple rules and had a history of missing class, meetings and other obligations in Orlando.
UCF fired Douglas from her $113,651-a-year job, and her last day was Nov. 1, school spokesperson Mark Schlueb said.
She was seeking tenure when she lost her job at UCF's high-tech School of Modeling, Simulation and Training.
Douglas is also no longer employed at UCLA, said school spokesperson Steve Montiel, who declined to provide more details.
The UCF report says Douglas resigned on March 31, 2022, from UCLA where her salary had been $169,500 for working as an assistant adjunct professor and assistant researcher. Her resignation was timed when her National Institute of Mental Health research grant funding ended. A few months later, UCF fired her.
The double life was over for Douglas who was employed at UCLA since 2011 and at UCF since 2016.
UCF's probe raised conflict of interest, financial and ethical concerns, as Douglas had sought grant funds and may have misused the money by juggling her work at two schools. It violated the rules for federal funds, the report said.
Douglas worked in academia where tenure-track faculty are under pressure to publish articles, do research and get funding in addition to teaching classes. "It is not plausible that Dr. Douglas could keep her commitments to both institutions at the same time," the UCF report noted.
The report tells how Douglas pulled off her moonlighting for years. It didn't always go smoothly.
She automatically forwarded her UCF emails to her UCLA account and then gravitated toward using her personal email to conduct UCF business — which would violate the school's policy in making sure its official business is done in the sunshine. Her UCF supervisor warned her to stop in 2019, but she didn't.
She often traveled to California, leaving Florida behind, and developed a bad reputation at UCF.
Douglas was "notorious for not being at the school very often, not good attendance, submits proposals last minute asking for five-day waivers … doesn't always show up for class," one UCF administrator said, according to the report.
Most UCF faculty members were on campus every day pre-pandemic and at least two or three days a week during COVID-19. Not Douglas who "was not present 90% of the time prior to COVID," the report said.
She didn't respond to emails or turn in her timesheets on time.
Even the Department of Defense, which does grant work with UCF, couldn't contact of Douglas for two months, the report said.
The Los Angeles university also had issues dealing with Douglas.
UCLA said Douglas was "often difficult to work with and not responsive to their requests. They began requiring that two staff members be present during interactions with Dr. Douglas and eventually only conducted business with her via email to ensure all interactions were documented," according to the UCF report. UCLA has not responded to a Florida Politics public information request.
In November 2020, her UCF interim director directly asked in an email Douglas if she worked dually at UCLA.
"Specifically, the interim director asked about the nature of the appointment and whether she received funding. Dr. Douglas responded to the email without directly answering the questions stating UCLA gave her 'some sort of research staff position so that (she) could continue to have access to some of the resources there, and finish serving on a student's committee,'" the report said.
The interim director, who was not described as taking any further action, asked Douglas to properly document her relationship with UCLA to avoid any potential concerns. Douglas did not follow those orders and didn't disclose the true nature of her California employment.
UCF finally investigated Douglas in 2021 after getting an anonymous complaint that Douglas was never physically in Florida and was a full-time California state employee.
When confronted by UCF investigators, Douglas claimed UCF had already approved her UCLA job when she was first hired by two school leaders who had since left. Douglas didn't provide any evidence to back up her claims, the UCF report said. Douglas also lied about how much money she was getting paid at UCLA, the report said.
UCF did not respond to questions about the identities of the unnamed former school leaders mentioned in the report.
"When investigators asked Dr. Douglas how she differentiates between her UCLA vs UCF time and what she disclosed to her supervisor about her commitments, she responded, 'No communication … why would there be? I'm an adult, work extremely hard. I do not ask for permission. I am a professor.'"
The report also said, "When asked about her UCF students working with her UCLA employees/students Dr. Douglas indicated her lab was one lab with common goals 'not divided by UCLA and UCF.'"
Florida Politics asked if UCF had missed plenty of red flags over the years as Douglas was a ghost on campus and UCF did not monitor her when she kept breaking the email policy or, as her boss suspected in 2020, she had a second career at UCLA. UCF spokesperson Chad Binette defended how the university handled the situation and blamed Douglas for being deceptive.
"As stated in the report, 'Dr. Douglas' actions identified during the investigation demonstrate that she took deliberate actions to purposely deceive UCF,' including describing her position with UCLA as 'an honorary type of research staff position,'" Binette said in a statement. "It became clear during the investigation that Dr. Douglas was dually employed and compensated and in violation of numerous university policies and federal sponsor requirements, and the university proceeded with termination."
Douglas could not be reached for comment for this story.
At UCF, Douglas was an expert in an innovative field school that conducted modeling and simulation research that helped train the workforce from firefighters, fighter pilots, law enforcement, teachers, clinicians to military medics, the school has said previously.
But the UCF School of Modeling, Simulation and Training was rocked by a 2020 scandal that forced UCF to clean house, according to the Orlando Sentinel which reported two professors and the school's director were fired.
Their terminations came over a scheme where UCF said a doctoral student had fraudulently received his degree in exchange for getting grant money for the school, the Sentinel reported.