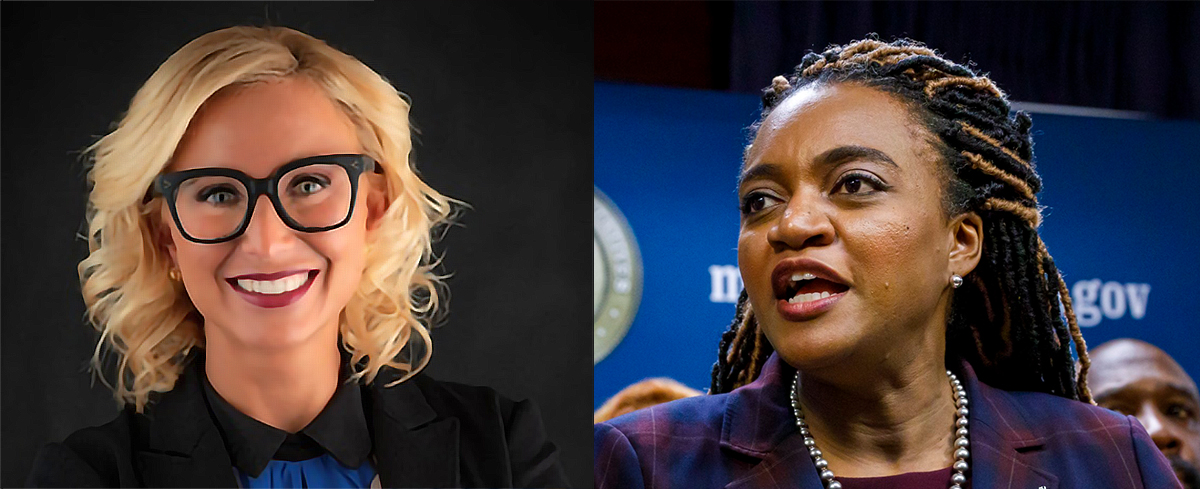 'If ever there was a person who deserved the death penalty, Nikolas Cruz is that person.'
Gov. Ron DeSantis said he wants to scrap the requirement that a jury must unanimously recommend the death penalty before a judge can impose it. And the Governor's suggestion could have bipartisan support.
Democratic leaders of the House and Senate took different positions on the issue, with House Minority Leader Fentrice Driskell standing firmly behind the current requirement that a jury verdict be unanimous. Senate Democratic Leader Lauren Book, meanwhile, called it a "tough issue."
"When you are looking at the possibility of the ultimate punishment, putting someone to death, you have to make sure that you get it right. And Florida leads the nation in exonerations, meaning that we lead the nation in getting it wrong," Driskell said.
According to the Death Policy Information Center Florida, has 30 exonerations, more than any other state. More than 56% of the exonerations involved Black defendants. Driskell said the requirement that a jury verdict be unanimous eliminates accountability.
Book, who is from Broward County, said intellectually she agreed with Driskell. But Book said it's a tough issue in Broward County, where a jury last summer could not agree on recommending the death penalty for the Marjory Stoneman Douglas gunman. He wound up getting sentenced to life in prison. Lawyers argued the shooter, who killed 17 people and injured 17 others, was a fetal alcohol baby who was misdiagnosed.
Book called the jury's decision in the sentencing phase a "gross miscarriage of justice."
"If ever there was a person who deserved the death penalty, Nikolas Cruz is that person," Book said. "I know that there will be robust debate and I know there are people who fall on different pieces and parts of the continuum within our caucus. But I do believe that we get it wrong. And it has to be right. I think that this is one that we are going to debate and it's a tough one. It's a tough one for Broward County."
Florida was one of the last states that did not require a unanimous recommendation for the death penalty. In the wake of court decisions, legislators initially changed the law to require that 10 out of 12 jurors must recommend the death penalty. Lawmakers then changed the standard to require unanimity after a state Supreme Court ruling mandated unanimity.
But after DeSantis shifted the court rightward with new appointments, the court reversed its 2016 decision and said a unanimous recommendation was not needed, opening the door for another update.
DeSantis on Monday did not say what the unanimous vote should be replaced with, other than a "supermajority."
"We can't be in a situation where one person can just derail this," DeSantis said at the Florida Sheriff Association's winter meeting in St. Johns County.