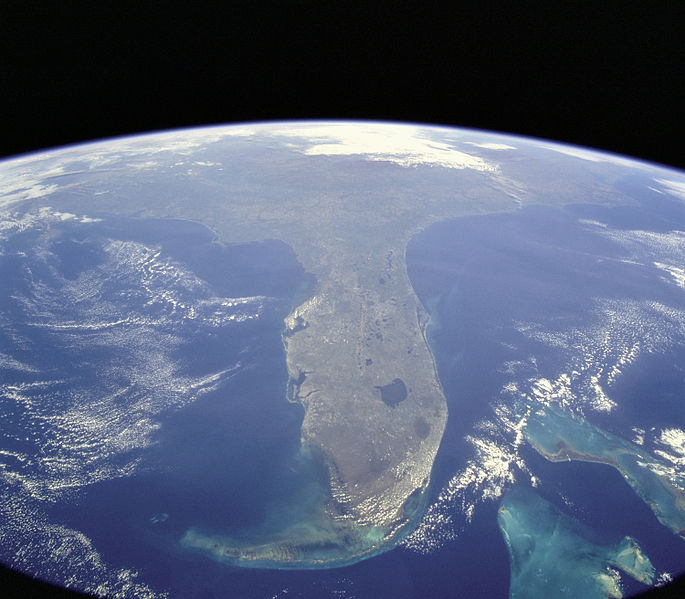 The industry authority has already delivered a $5.9B impact since its 2007 launch. Can it deliver results faster?
Can the space industry deliver a $1 billion annual impact for Florida? Officials at Space Florida feel optimistic based on economic trends in the last decade and a half.
A report released this week shows a total economic impact of $5.9 billion from Space Florida's work since its 2007 launch. That includes delivering $2.8 billion to Florida's gross domestic product, another $1.7 billion in household income, along with some $548 million in tax revenues.
Based on anticipated growth in the private space sector, the group expects to nearly double those results in the next five years and deliver another $5.3 billion in gains for the economy over that span.
"The qualitative and quantifiable economic impacts of Space Florida are significant, and have been steadily increasing over the last 15 years due to Space Florida's operating and financing projects as well as capital investment by clients," reads the report from The Washington Economics Group (WEG).
"Based on project schedules and estimates provided to WEG, this strong growth is expected to continue well into 2026 and beyond."
The report suggests Florida likely gained more other states from major strides in commercial expansion. The presence of three working space ports in Florida, most notably Cape Canaveral, means most rocket launches in the country take off from the Sunshine State, including 62 of the 67 launches from American soil in the years 2020 and 2021.
"These economic assets are creating a structural shift in Florida's brand and image, from a tourism-based economy into an economy of the present and future, and as such, Florida is well-positioned to benefit from the growth of the space economy," the report reads.
Frank DiBello, president and CEO of Space Florida, said when it comes to sending up satellites and communications technology, Florida holds an edge on other states.
"Space Florida has made our state the ground node for the growth of an in-space and low earth orbit economy," he said.
"Our capital projects coupled with our work to foster innovation, research and development, and support a talented workforce have diversified and deepened the industry, creating a robust and competitive aerospace ecosystem in Florida. From our unmatched financial tools and unrivaled experience to an unbeatable location, Space Florida is where aerospace companies get everything they need to see their new ideas take off. No other state — no other entity — does it like Space Florida."
The state for decades served as liftoff for historic flights for NASA, from the Mercury missions to the Apollo trips to the moon and the recent Artemis I launch marking a return to lunar space travel.
But it's also been home to some major developments in the commercial space industry that puts the promise of further private investment on the horizon. When the Elon Musk-led SpaceX successfully developed reusable rockets that could successfully return to earth, that created a paradigm shift in the industry. That generated a need for more maintenance and support facilities near launchpads.
In the near decade since, Florida developed a strong supply chain, largely in partnership with Space Florida, around the space industry cluster.
"Space Florida has fundamentally changed the image and brand of Florida as an aerospace state," said Lieutenant Governor Jeanette Nuñez, who chairs Space Florida's board of directors.
"In Florida, we have an environment where commercial aerospace can thrive, where national defense is a priority, where top-tier educational institutions educate our aerospace workforce, and where we keep on making history. Space Florida has opened the door for the aerospace industry to extend its reach to nearly every sector in Florida, making it an essential part of our state's economy."
It has been a steadily increasing part as well. While Space Florida reported an annual impact of about $172 million annually over the first four years of its existence, that grew to an average $520 million impact each year from 2017 to 2022.