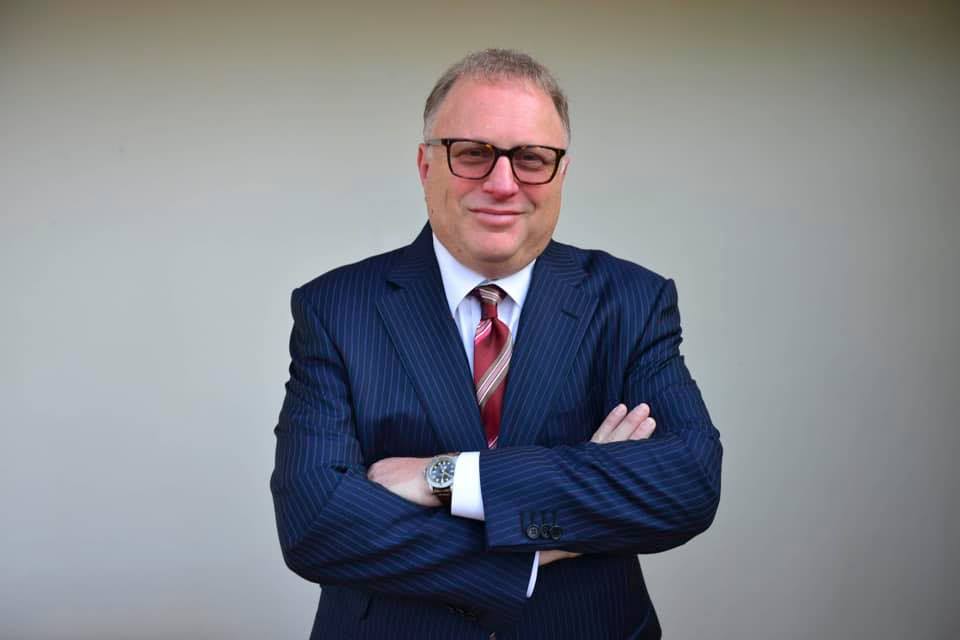 'The Judge understands that police resources have not grown in these neighborhoods as is needed.'
Retired Judge Martin Zilber's bid for the Miami Commission now has the backing of a union representing more than 2,000 active and retired city police officers.
The Miami branch of the Fraternal Order of Police is endorsing Zilber, who is competing against 12 other candidates for the vacant seat representing District 2 on the Miami Commission.
Felix Del Rosario, President of the Fraternal Order of Police, Miami Lodge 20, said Zilber's experience from the bench, understanding of law and its needs — particularly shoring up the department's staffing — make him stand out in the field.
"His past experience as a Judge gives him insight into the hard work and difficulties Police Officers endure in this profession," Del Rosario said.
"One of the biggest priorities for any local official is public safety, and he supports law enforcement officers protecting the citizens in their community. We believe he is a leader that is dedicated to serving the constituents of District 2. That is why Martin Zilber is the choice of the women and men of Fraternal Order of Police Miami Lodge 20."
Zilber said in a statement that he is "honored" to receive the endorsement of Miami's "brave police officers."
"As a former criminal court Judge, I know what our police officers need to get the job done, and as a City Commissioner I will make sure they have the resources they need to keep our streets and neighborhoods safe," he said.
The endorsement of Zilber comes one week after Miami Mayor Francis Suarez announced plans to embark on a 10-city tour with a former Donald Trump adviser to speak with police, politicians and community groups about how to reduce crime across the country.
Miami is on track to reach its lowest crime rate since the 1930s, Fox News reported late last year. Suarez attributed the decline to a historic increase in city police funding and hiring, reduced taxes, low unemployment and the general happiness and healthiness of residents.
That staffing uptick wasn't in District 2, according to Del Rosario.
"District 2 has grown exponentially in the last 10 years, and we have the same number of officers as 10 years ago," he said.
"The Judge understands that police resources have not grown in these neighborhoods as is needed. He has spoken about the need to grow the Police Department to better protect and serve District 2."
Zilber, a lawyer and partner at Krinzman Huss Lubetsky Feldman& Hotte, resigned as a circuit court Judge in May 2021 amid a Florida Judicial Qualifications Commission inquiry into alleged misconduct. The Commission dropped the investigation after Zilber left the bench, and the Florida Bar last year found no probable cause to sanction him.
He is running to succeed former Miami Commissioner Ken Russell, who vacated his seat late last month in accordance with Florida's resign-to-run law following an unsuccessful bid for Congress.
Other candidates include Realtor Javier González, who has sought the District 2 seat twice since 2015; Eddy Leal, a lawyer in Suarez's office since 2019 who that year faced since-dismissed accusations of improper lobbying at City Hall; Max Martínez, a media producer and marketer who placed a distant second in a 2021 bid to supplant Suarez as Mayor; Lorenzo Palomares-Starbuck, a lawyer who between runs for Congress in 2014 and the Florida Senate in 2017 worked as a surrogate for Trump's presidential campaign; and Sabina Covo, a public relations pro and former director of Hispanic communications at the Florida Department of Agriculture who last week secured an endorsement from her former boss, former Agriculture Commissioner Nikki Fried.
The Special Election takes place Feb. 27. Whoever wins will only hold the seat until the city's regular election Nov. 7, when Russell's four-year term was due to end.