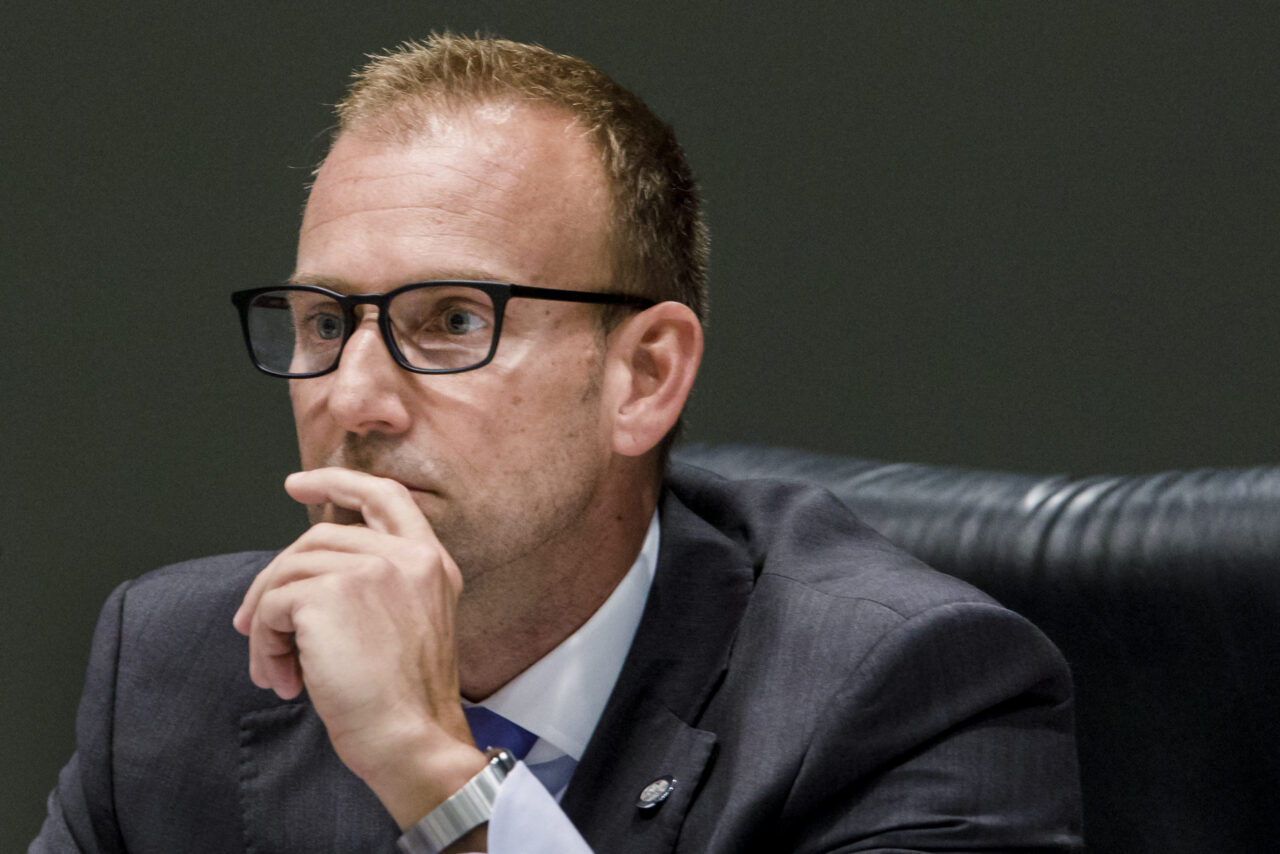 It's his second run at the Miami Beach mayoralty.
Michael Grieco's departure from the Florida Legislature last year prompted questions about what his next political move would be. Consider that question answered.
On Wednesday, Grieco announced the launch of his campaign to succeed Dan Gelber, a fellow Democrat, as Miami Beach Mayor.
Grieco, who is billing himself as a "city hall outsider," said in a statement that serving as Mayor "is not about ribbon cutting and grand openings" but "shaping a vision and a future" to unite the city's residents.
"I'm ready to get to work on the issues that matter to all of us: keeping our community safe, giving residents a voice in City Hall, promoting resiliency, and more," he said.
"As a proud husband, father, and longtime member of our community, I've spent the past decade serving the people of Miami Beach. From City Hall to the State Legislature, I've been an unwavering voice for you, our residents."
A criminal defense lawyer in private practice who began his career as an Assistant State Attorney, Grieco entered politics in 2013, when he successfully defeated an incumbent for a seat on the Miami Beach City Commission.
In 2017, he ran for the Miami Beach mayoralty but dropped out and resigned from the City Commission after it was revealed he received unauthorized contributions from a political action committee with which he initially denied affiliation. He later pleaded no contest to a first-degree misdemeanor, which included a six-month moratorium on his running for another elected office. More than five years later, the issue is still not fully resolved; a Miami-Dade Judge this month recommended a 90-day suspension of Grieco's law license as part of a Florida Bar case into related legal misconduct.
Grieco won election in 2018 to the House, where he set himself apart as an outside-the-box lawmaker. Proposals he filed for the 2022 Legislative Session include a measure that would have allowed for therapeutic studies of psychedelics, MDMA and ketamine, and "Greyson's Law," which would have enhanced protections for children against parental harm. Sen. Lori Berman of Boynton Beach, who also sponsored the bill last year, refiled it for consideration in the coming Session with House support from Dania Beach Rep. Hillary Cassel.
In November 2021, Grieco announced he would forgo a third House term to instead challenge Miami Republican Sen. Ileana Garcia, a former deputy press secretary under President Donald Trump who two years prior was awash in her own election scandal. He dropped out of the race six and a half months later, complaining of funding woes and a lack of support from the Florida Democratic Party. Garcia went on to trounce his replacement, former Miami Beach Commission candidate Raquel Pacheco.
Since leaving office, Grieco has remained active in the community. He continues to serve on the Board of Governors for the Miami Beach Chamber of Commerce. His other community involvements have included service on the Adrienne Arsht Center Trust Board of Directors and the President's Cabinet for the Nicklaus Children's Hospital Foundation, where he served as President.
Two others are actively campaigning to replace Gelber, who won re-election to a third and final two-year term in November 2021. They include former Democratic Miami Beach Commissioner Michael Góngora, who has reported raising almost $275,000, and Republican candidate David Hundley, who has yet to report any fundraising.
Grieco said the race will give residents "a clear choice."
"I am running for Mayor with the strong support of residents who want a city hall outsider to get things done and focus on meaningful solutions to our challenges," he said. "We've heard enough political lip service about our traffic problems and the need to take on overdevelopment, but I am actually ready to do something about them because that is who I am at my core — a problem-solver who thrives on delivering results for residents like us."
Of note, the consultant who ran Grieco's mayoral campaign in 2017, David Custin, is now working for Góngora. Meanwhile, Democratic consultant and strategist Christian Ulvert, who helped Gelber deflect Grieco's challenge during that race and worked on Gelber's 2021 campaign, is now working for Grieco.
The nonpartisan General Election for Miami Beach Mayor is on Nov. 7.