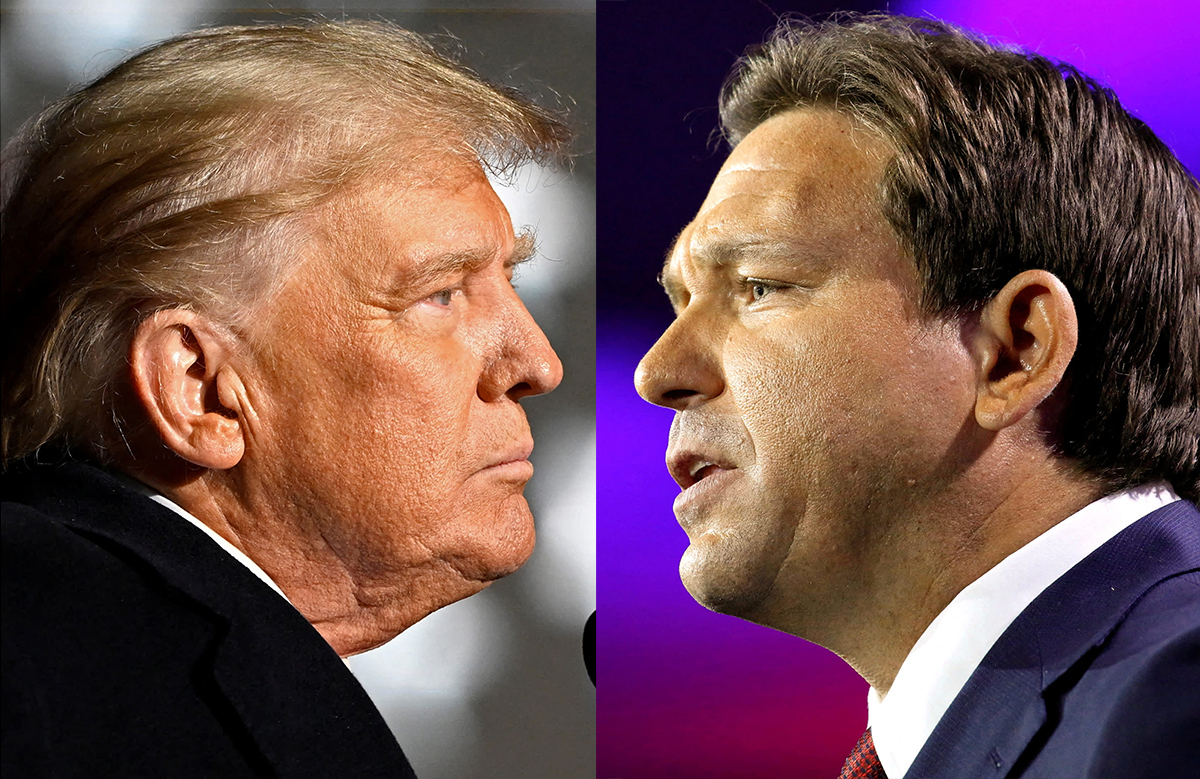 The Florida Governor continues to frustrate the former President.
Gov. Ron DeSantis continues to look like a potential GOP front runner, and Donald Trump fulminates.
After a speech at the Conservative Political Action Conference where the former President couldn't mention the Florida Governor's name, Trump took to Truth Social Sunday to offer a withering shot at "Ron DeSanctus." DeSantis, of course, skipped CPAC and addressed a competing Club for Growth event in Florida before leaving for Texas and California over the weekend for well-received speeches.
"The Club for No Growth didn't 'snub' me at all, as was reported in the Fake News NYT. It is I that won't deal with them because, like Ron DeSanctus, they are GLOBALISTS who want to cut Social Security and Medicare, and also raise the minimum age for Social Security to at least 70. I am 'America First,' and also want to protect Social Security and Medicare. In other words, don't waste your money on Club for No Growth or DeSanctus, it's just not going to happen!"
Trump then went on to give CPAC a bit more glow up.
"CPAC last night was an amazing experience. The place was packed with great American Patriots, and the spirit, love, and enthusiasm was as high as it gets. These are people who do not like hearing that we are a Nation In Decline, they only want to Make America Great Again — And we will do just that!!!"
While Trump was Truthing, of course, DeSantis was speaking, claiming the conservative mantle in a speech in California, at the Ronald Reagan Presidential Library.
"I know you guys got a lot of problems out here, but your Governor is very concerned about what we're doing in Florida, so I figured I had to come by," DeSantis said, speaking before a crowd of over a thousand people, as reported by ABC.
Democrat Gavin Newsom is a recurrent target for DeSantis, of course, and Golden State Republicans seem to like it. The most recent GOP polling from the University of California Berkeley Institute of Governmental Studies shows DeSantis with an eight point lead over the former President, with other Republicans farther back in the pack.