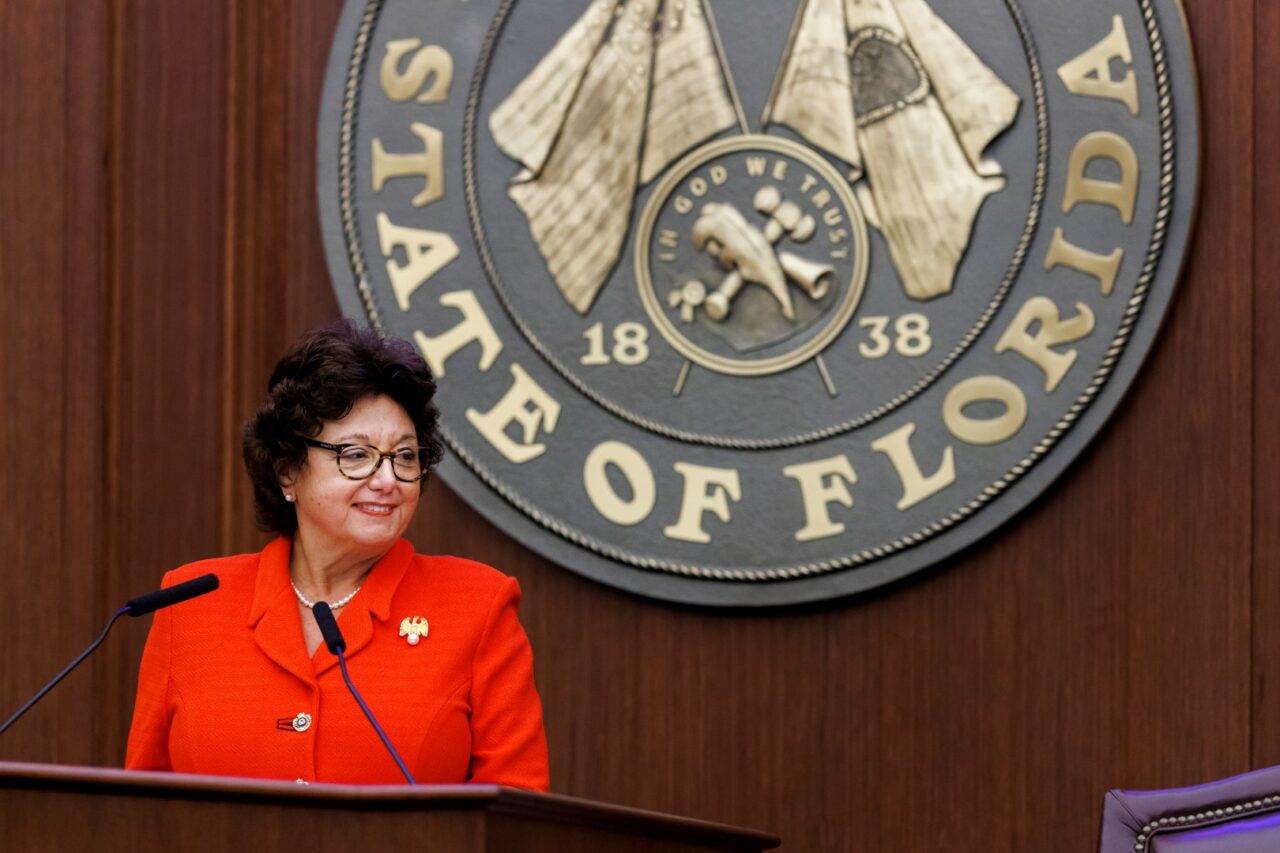 The budget must be ready by early Tuesday in order for legislators to adjourn on May 5.
Senate President Kathleen Passidomo is optimistic House and Senate budget negotiators will wrap up their work by Friday or Saturday and be able to place a final budget on members' desks by Monday night or Tuesday.
"Absolutely, that's our plan," Passidomo said when asked if negotiations would be finalized before the final week of the 2023 Legislative Session.
Passidomo said budget committees — which started work on Monday — have been meeting repeatedly and exchanging offers, unlike in some past years where days went by without any progress.
"It's really remarkable when people work together how much they can accomplish," said Passidomo, who gave credit to House Speaker Paul Renner for allowing conferees, or legislators who have been appointed to hammer out the differences between the chambers' budgets, to do much of the heavy lifting.
On Wednesday that heavy lifting came in the form of conferees opening up negotiations on budget proviso — the language that accompanies line items and directs how the money is to be spent.
In addition to making offers on proviso, some conference committees began negotiations on conforming bill language. The General Appropriations Act, the main budget bill, has a one-year life span as does the proviso language.
But, if passed and signed into law, conforming bills last more than a year. That's because they make changes to substantive law necessary to comply with the intent of the budget.
For instance, the Conference Committee on Senate Agriculture, Environment, and General Government Appropriations/House State Administration & Technology Appropriations started negotiations on conforming bills (SB 2506/HB 5201) that would expand the area that is considered the Capitol Complex and accommodate for its security.
And health care budget conferees are exchanging offers on conforming bills (SB 2510/SB 7028/SB 7032 and HB 5003/HB 5303/HB 5305) that make a variety of changes to MediKids premiums, the nursing home prospective payment formula and the Casey DeSantis Cancer Fund statute that lays out how funds are distributed. Additionally, the chambers are negotiating changes to the state's medical marijuana laws and licensure distribution.
The Conference Committee on Transportation, Tourism, And Economic Development/Infrastructure & Tourism is negotiating on a conforming bill (HB 1285) that would make the Florida State Guard a permanent component of the state's militia.
Beyond proviso and conforming bills, budget conferrees are also progressing on provisions in the back of the budget. Like the budget itself, back-of-budget language expires in one year unless renewed.
The chambers are expected to continue to negotiate spending, proviso, conforming bills and back-of-budget provisions for the next two days while continuing to resolve the remaining gaps between the chambers' spending proposals.
While Passidomo said budget conferees had been empowered to make spending decisions, Sen. Gayle Harrell hinted some decisions in her section of the budget may be hammered out by leadership.
Notably, the House and Senate have both proposed enhancing rates for pediatric care in their proposed budget, but they go about it in different ways. The House wants to target $76 million to increase the Medicaid rates pediatricians are paid while the Senate wants to increase Medicaid reimbursement to hospitals that treat the sickest pediatric patients.
When asked if there was enough money to accomplish both goals, Harrell said "that's above my pay grade." 
Meanwhile, Florida has a 72-hour "cooling off" period, which requires the final budget to be in lawmakers' hands for three days before it can be taken up for a final vote. That means the budget must be ready by early Tuesday in order for legislators to adjourn on May 5.
While Passidomo is confident legislators are bringing the budget in for a landing, she said legislators will not Sine Die early and predicted the chambers will work through the day Friday.