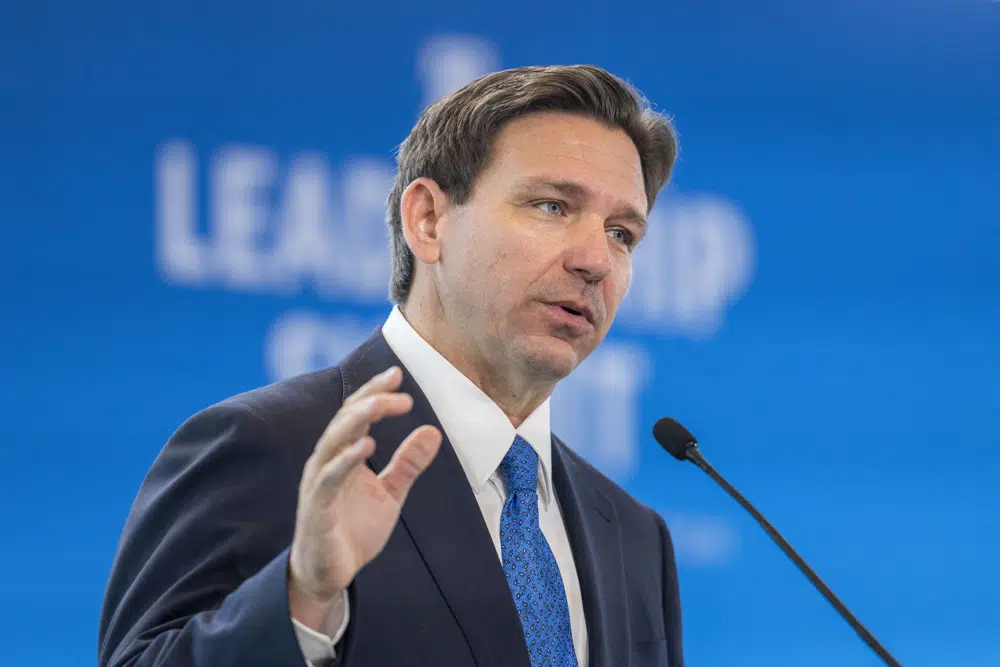 'You never know what the federal government is going to do or not do.'
Florida legislators are putting in place permanent bans on mask and COVID-19 vaccine mandates at the urging of Gov. Ron DeSantis.
The House on Wednesday voted 84-31 to approve a bill the Governor first called for back in January. The Senate voted in 29-6 in favor of the legislation (SB 252) last week.
The final House vote followed a back-and-forth debate that saw several Democrats call the bill a "big government" mandate since it would apply to private businesses.
"You should not be able to tell me what to do with my business," said Rep. Dianne Hart, a Tampa Democrat.
Republicans, meanwhile, contended the legislation was needed to oppose the "heavy hand of the biomedical security state," as put by Rep. Philip Griffitts, who sponsored the House companion.
Legislators had previously adopted bans on vaccine mandates and vaccine passport requirements back in 2021. But some of those provisions were set to expire later this year.
The new legislation comes a few days ahead of the scheduled May 11 end to the federal public health emergency. The state has also started taking steps to disenroll people from the Medicaid program, which was prohibited during the emergency. More than 1.7 million people are expected to be disenrolled from the program as the state returns to pre-pandemic procedures.
But DeSantis contended the next round of legislation still is needed. During a Wednesday press conference in Jupiter, DeSantis recycled familiar criticisms of the federal response to the pandemic that claimed 1.13 million lives in the U.S.
"COVID was really the means they used," the Governor said. "They really just wanted to control your behavior."
DeSantis also knocked President Joe Biden and the Food and Drug Administration (FDA) for not approving Florida's Canadian drug importation plans, citing safety concerns, but approving "a jab for a six-year-old baby with an MRNA covid shot with almost no data to support that."
Senate President Kathleen Passidomo also defended the continued need for the legislation.
"Who knows what they are going to do next? You never know what the federal government is going to do or not do. And since we put a lot of work into it, let's get it across the finish line," she said.
The legislation now headed to the Governor would place Attorney General Ashley Moody's office in charge of investigating and enforcing the bans on mandates imposed by businesses and local governments, while the Department of Health is charged with investigating and enforcing bans in schools. Each agency can assess fines of up to $5,000 for each individual and separate violation.